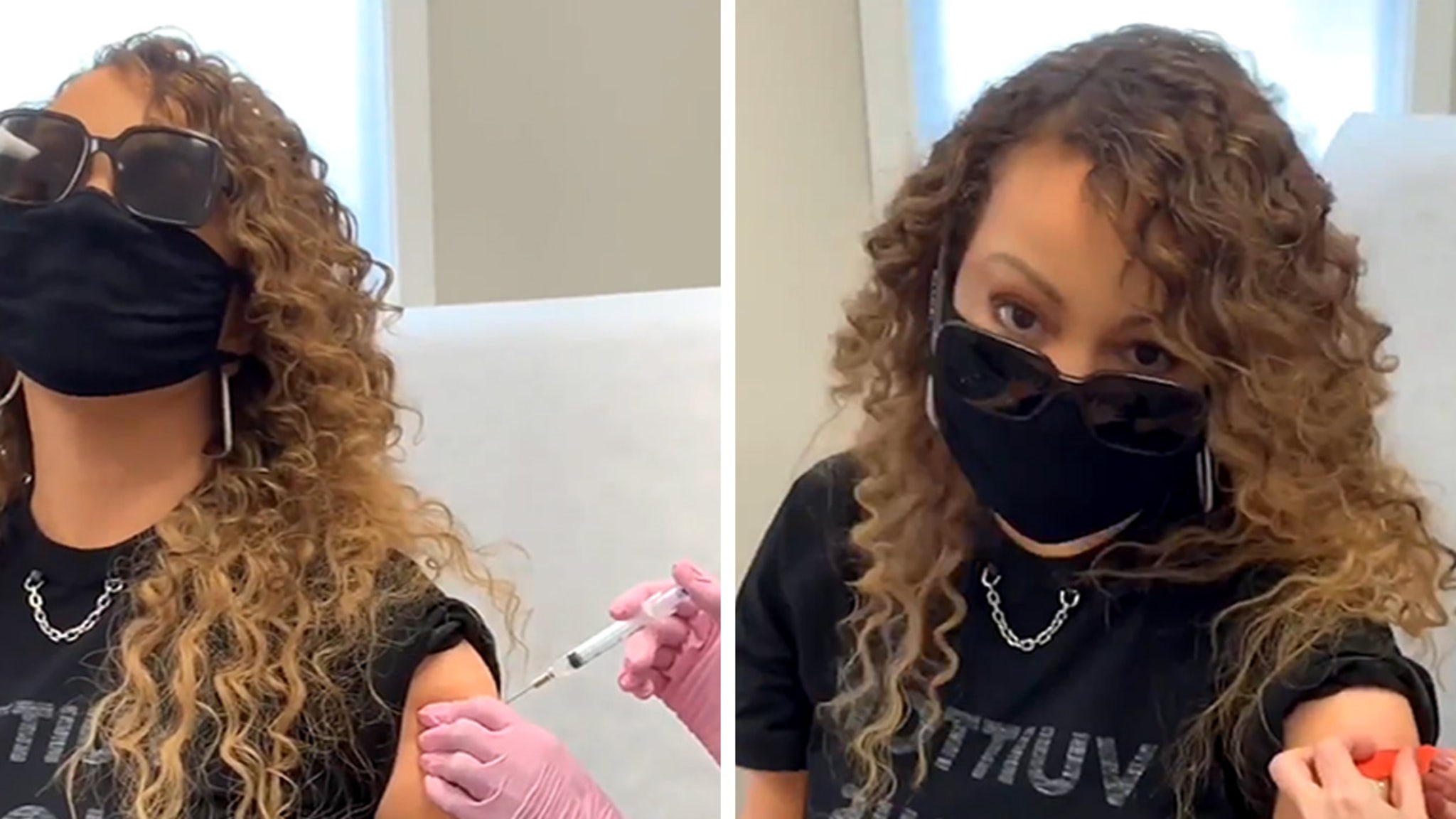 Mariah Carey Ended her COVID vaccine tour-literally.
Diva rolled up her sleeves and got her first dose in New York City on Saturday, but it was not without fear. When the camera turns to shoot money, the "emotional" singer has two people-excited and nervous.
When the doctor pierced the needle into her arm, she uttered her iconic shrill sound of broken glass… 2 times, no less than that! ! !
We think all this is very interesting and Mariah encourages everyone to follow suit and shoot aggressively.
Mariah was curious about the absence of blood and ended with this declaration: "Look, I have proven my point. I am actually a vampire."
We will heed the warning.
Source link