On Sunday night, fire departments in multiple areas were responding to a fire in at least five buildings in Lawrence, Massachusetts.
North Andover and Woburn Fire confirmed that they are providing mutual assistance for the 5th alarm fire on Saratoga Street.
Many other regional departments also responded with the Lawrence Police Department.
According to reports, a fire broke out shortly after 7pm. Strong flames and smoke can be seen from the area.
The police said no one has been injured and no one is missing.
On Sunday, strong flames and smoke can be seen from Saratoga Street in Lawrence, Massachusetts, and multiple fire departments in the area are responding to a fire involving at least five buildings.
NBC10 Boston meteorologist Chris Gloninger said that the northwest wind was gusty at 26 miles per hour, which caused exposure problems.
NBC10 Boston has staff present. They said that at least one house saw severe damage, but heavy smoke restricted visibility in the area.
The Massachusetts Red Cross is responding and said an unknown number of adults and children have been reportedly displaced.
According to the Mayor's Office, the victims of the fire were asked to meet with the Red Cross at the Lawrence Street Command Center (190 Lawrence Street) and Farah Fun Museum (133 Lawrence Street) near the Red Cross for help.
The agency will provide comfort, financial assistance and long-term rehabilitation services.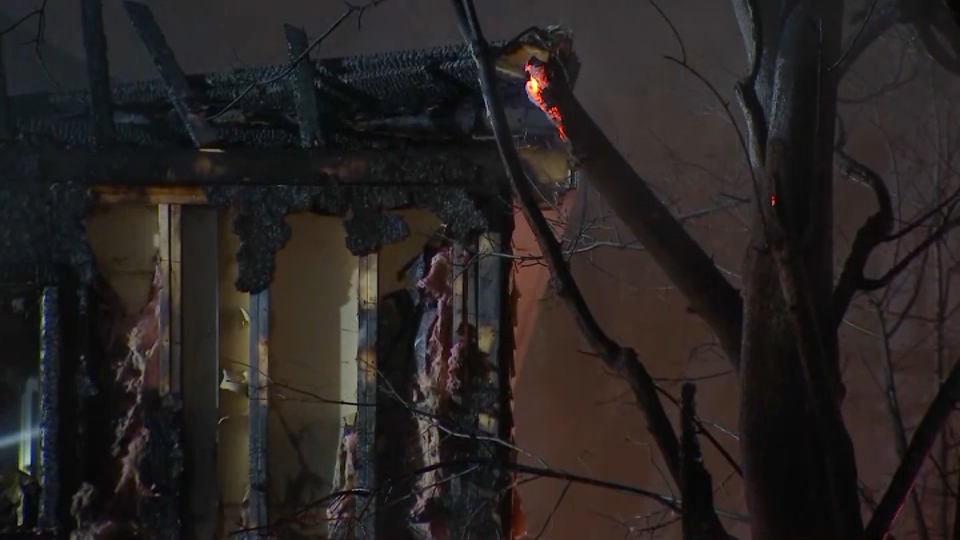 Lawrence residents were asked not to approach Saratoga Street. The police said the streets in the area were closed.