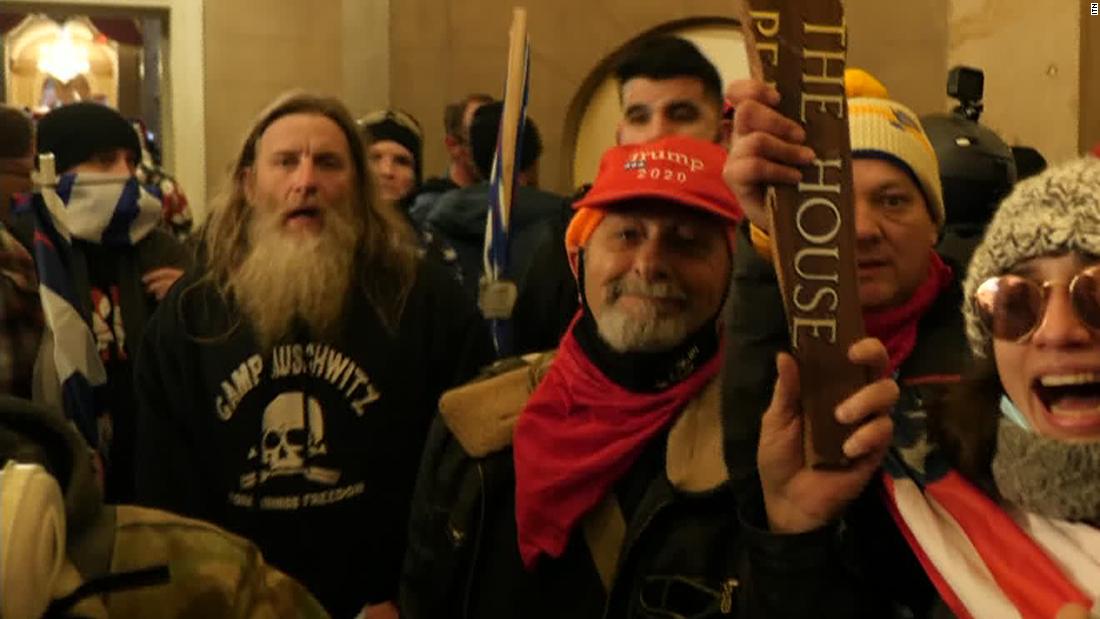 CNN first reported that the man in the sweatshirt was Robert Keith Packer (Robert Keith Packer). A law enforcement official told CNN that Packer was captured in Newport News, Virginia.
Packer in the Capitol was wearing a sweatshirt and named a Nazi concentration camp. During the Second World War, about 1.1 million people were killed. His image caused shock and suspicion on social media. The bottom of his shirt says "Work brings freedom", which is a rough translation of the word "Arbeit macht frei" on the gate of the concentration camp.
This story is discontinued and will be updated.
Source link