Ray Fisher confirmed that his character Cyborg (Cyborg) has been removed from the upcoming DC Comics movie about The Flash.
Fisher played a cyborg in the 2017 film "Justice League" and is expected to play his role again in an independent film "The Flash of Ezra Miller". However, after months of arguing with WarnerMedia bosses over the abuse of director Joss Whedon and other executives, Fisher announced on Twitter that he would not Collaborate with Walter Hamada, president of the District of Columbia Film Company.
Although Fisher said boldly, Fisher pointed out that he did not agree with his decision to remove him from the untitled "Flash"
; movie.
He wrote in a lengthy statement on Wednesday: "I have received official confirmation that Warner Bros. Pictures has decided to remove me from the cast of "The Flash"," "I strongly disagree with their decision, but this It's not surprising."
Zack Snyder tries "Justice League" R rating, possible theatrical release and illusory Batman
In June 2020, Fisher called Whedon. After Zack Snyder was forced to quit post-production, Wheedon was taken to deal with the "Justice League" reshoot. Fisher called Wheaton's treatment of the actors and crew "crude, insulting, unprofessional and totally unacceptable".
In August, WarnerMedia announced that it would conduct a third-party investigation into Fisher's claims of unprofessional conduct, including producers Jon Berg and Geoff Johns, the latter being Warner Co-chairman of the DC film division of the film company.
In December, WarnerMedia announced that it had completed the investigation and pointed out that "remedial measures" had been taken. However, it will not specify what the action is.
In his latest condemnation of the studio owner, Fisher claimed that in order to protect Johns, Whedon and Berg were dropped off the bus and Hamada blocked the investigation.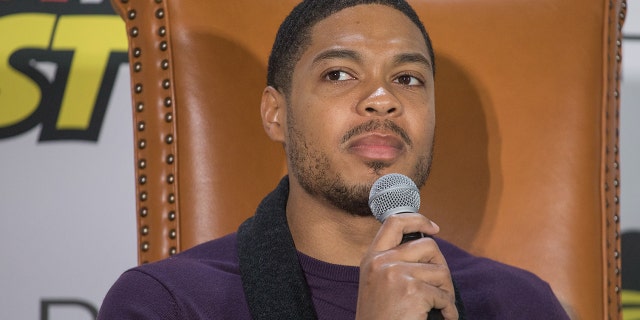 Fisher said that he spoke with Hamada for nearly an hour in July 2020 to persuade Johns to be the main contributor to his negative experience of re-shooting "Justice League," but he said that the studio owner did his best. Despite allegations of "blatant racism" made.
'Wonder Woman' star GAL GADOT hosts a video party accompanied by the Coronavirus pandemic
"Despite Walter's best efforts, the Judicial League investigation revealed the racist, coercive, discriminatory and retaliatory behavior of Geoff Johns during his tenure at the WarnerMedia branch. This It also led to a more direct split between WarnerMedia and Joss Whedon, Fisher wrote in a lengthy Twitter statement. "Although it may be safer legally and financially , In order to quietly phase out Jeff Johns, or let Joss Wheaton "exit" by himself, but I don't take any responsibility. "
The star went on to say that what he experienced shouldn't have happened, it exposed the current "Hollywood cover-up culture."
Fisher wrote: "I insist that Walter Hamada is not suitable for a leadership position, and I am willing to be tested by a polygraph at any time to support my allegations against him." "I don't know that Walter has tried in the past. How many incidents of workplace abuse are covered, but hope that the Justice League investigation will be the last."
Click here to sign up for our entertainment newsletter
In the end he said that if this meant exposing Hamada's behavior, he would be happy to pay the price of never playing the role of a cyborg again.
In a statement to The Hollywood Reporter on Thursday, WarnerMedia chairman and CEO Ann Sarnoff supported Hamada in the competition.
Click here for the FOX News App
She said: "I believe in Walter Hamada. He did not hinder or interfere with the investigation." "In addition, I am confident in the investigation process and results. Walter is a respected leader. Colleagues, colleagues and I are known for their character and integrity. As I said in Walter's recent merger extension announcement, I'm excited about where he takes DC movies and look forward to working with him and the other members of the team. Build DC Multiverse together."