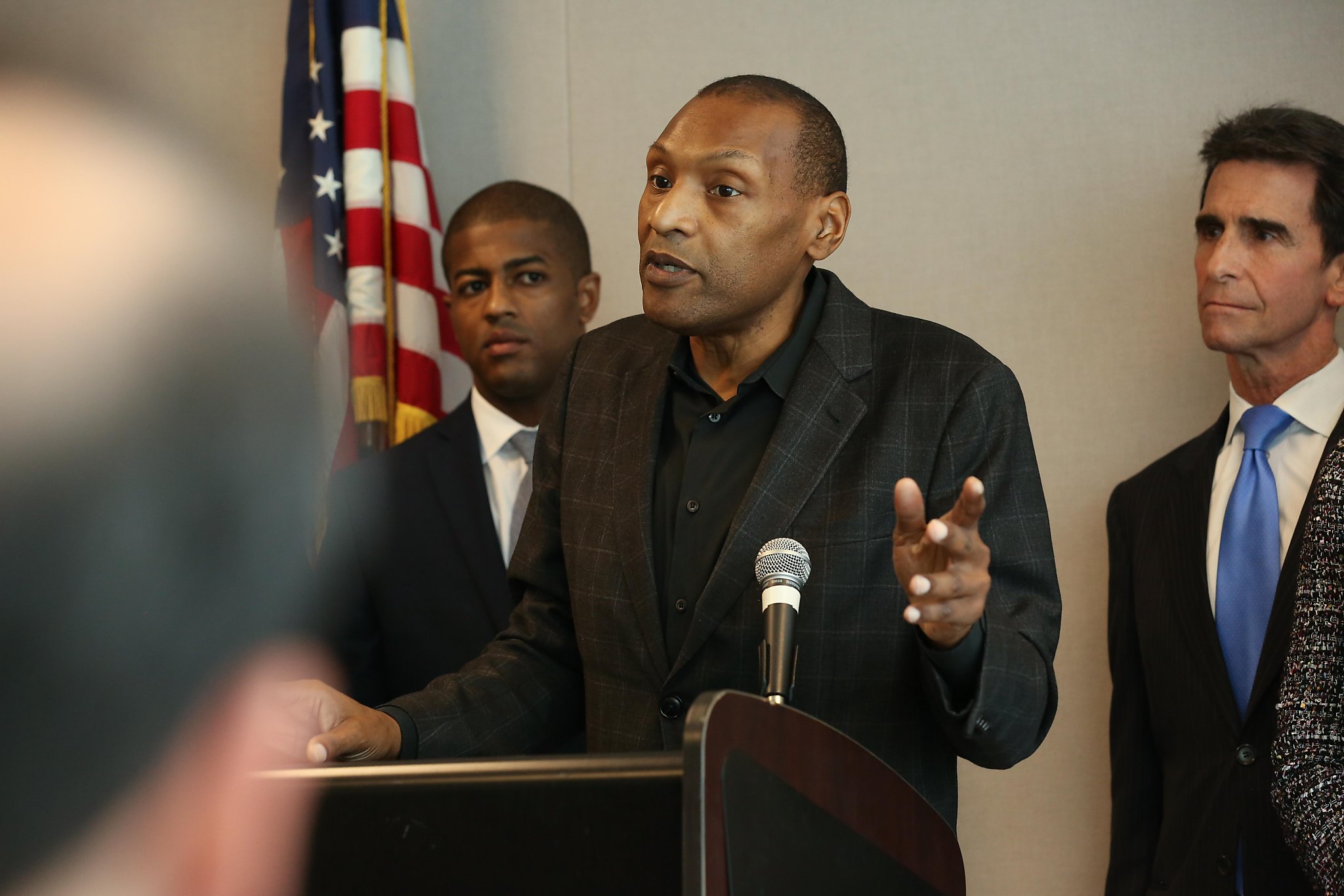 Photo: Amy Osborne / Special To The Chronicle 2015
Julius Turman, former president of the San Francisco Police Commission, has died. He was 52 years old.
Turman's body was found by friends in his home on Sunday, a city official said, who wanted to remain anonymous. There seemed to be no sign of foul play.
Turman's last day of work was May 4, a year before the end of his second term. He announced his resignation in December and told the Chronicle in an April interview that he felt "burned out".
Turman joined the commission in 2012 and became its president in 2016.
During his tenure as police commissioner, Turman helped write rules for body-worn cameras, reform police policy, and after a series from controversial shootings in San Francisco to give a recommendation from the Justice Department of President Barack Obama.
In March, shortly before the resignation, Turman helped draft a new policy for stun guns – commonly known as Taser – that was the focus of a year-long debate at City Hall. The Commission voted 6 to 1 to approve the policy and clear the way for officers to use the equipment at the end of the year.
"Commissioner Turman was a tremendously intelligent and compassionate man who took great care of this department," San Francisco police chief Bill Scott said in a statement. "He worked to help us increase trust and respect, and was adamant to present the best practices, policies and procedures to the San Francisco Police Department, and we are grateful for his dedication and hard work and family His deepest condolences. "
San Francisco Mayor Mark Farrell said Turman" is honest and unbiased and worked tirelessly to make this city safe for everyone. "
" I am deeply saddened by his death, "said Farrell, who raised flags for half the staff in the City Hall and San Francisco Police Department buildings on Monday. "My deepest compassion and compassion goes to his family and friends at this time."
Turman was a lawyer for employment and employment and a former US Attorney for the District of New Jersey.
"I'm just amazed," said Chief of Police Petra DeJesus. "Julius has guided us through shootings, angry meetings, and the election of the new police chief for the past two years. He has worked really hard on the policy of using violence. He was a brilliant lawyer and a truly fearless leader. … I feel like I'm being beaten today. I just did not see it coming.
Catherine Ho and Rachel Swan are employees of the San Francisco Chronicle Email: cho@sfchronicle.com, rswan@sfchronicle.com Twitter: @Cat_Ho @rachelswan
[ad_2]
Source link