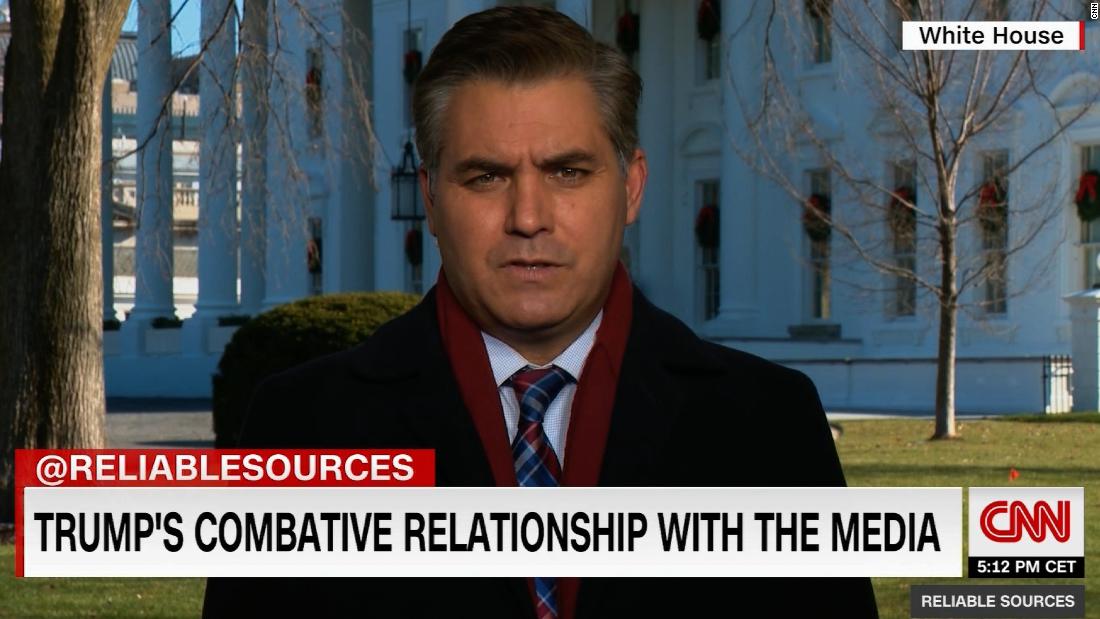 The relationship between the media and the Trump White House has caused controversy. It arouses people's mistrust and leads to a disturbing increase in physical and verbal threats to journalists. Trump has continuously provided "fake news" and assassination news to his supporters, calling him "the enemy of the people", and these threats have been helped and supported.
CNN's Chief White House reporter Jim Acosta said on a "reliable source" on Sunday: "I am not the only reporter who has reported on this White House. The White House has received death threats."
; We cannot be somewhere in this country where political reporters, White House reporters need bodyguards to cover political campaigns. "
Like many other journalists, there have been considerable quarrels between Acosta and the president over the years. A quarrel at the 2018 press conference led Trump and his aides to revoke Acosta's White House press pass, which was later restored after the court ruled that CNN was in favor of a legal dispute. Many people say that this is an unprecedented move by the President, putting the First Amendment protection of journalists at risk.
But the impact of Trump's repeated attacks did not end there. It has also fallen into the hearts of many Americans, who now doubt trustworthy new sources, or completely condemn the media and reporters who verify facts, as a propaganda machine for the president. The proliferation of false information and conspiracy theories makes Americans less concerned about whether the facts are right or wrong.
Over the years, Trump's hostile end to the news media has been shocking. It has won the trust of the media and sowed the seeds of skepticism. This form of suspicion has taken the form of election fraud, false voting and vaccine hesitation.
Acosta said: "This is just general hostility and anti-democratic hostility to this process. I just hope that we will never receive the same favor as before." "This is so destructive to our democracy. And destructive".
Source link