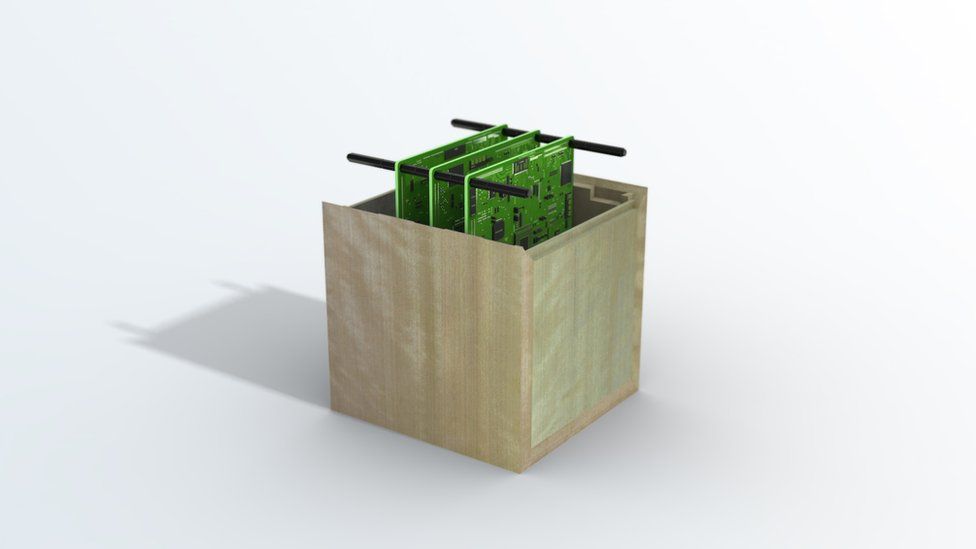 According to the news announced by Kyoto University and Sumitomo Forestry this month, our wooden satellites may be established in just a few years, and the history of these organizations can be traced back 550 years.
Wood's position in the high-tech field has a long history. During World War II, wooden boats were used as minesweepers, spruce geese were designed to circumvent wartime material restrictions, and British plywood-built de Havilland mosquitoes had very low radar cross-sections. In this century, a man in Bosnia even built a Volkswagen Beetle out of oak trees.
The newly announced aerospace project, led by retired astronaut and engineer Professor Takao Doi, plans to launch artificial satellites made of wooden materials to reduce the debris and harmful substances generated by re-entry into space. We are a little skeptical about the view of harmful substances (we are not alone), but it is certainly a way to help ensure complete combustion when burned again. Wood is an interesting material. It also has a high strength-to-weight ratio, and as a renewable resource, it is easy to purchase.
Professor Doi has been studying the use of wood in space for many years. As early as 201
7, he began to study the availability of space wood (page 16), and his team conducted experiments on conifers (cedar and cypress) and hardwoods (agarwood, magnolia and beech) in a vacuum environment. Based on successful experience, they predict that the wooden satellite will be launched in the mid-2020s (their announcement this month calls it 2023). Sumitomo's engineers have not yet released which wood will eventually be used on the satellite.
You may remember the astronaut (Doi) in an experiment on the International Space Station (ISS). He successfully demonstrated the process of flying a boomerang in space (see the video below). In his spare time, he also found two Supernova. We wish him luck.
Source link