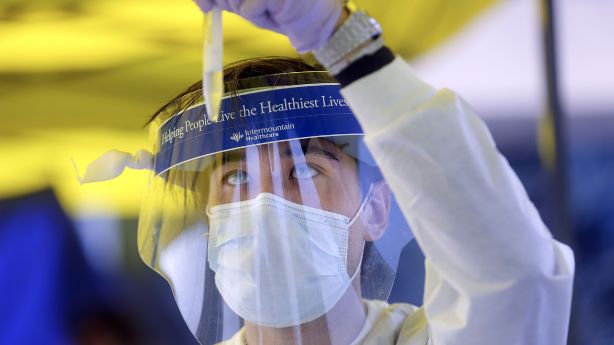 Farmington-According to officials from the Davis County Sheriff, more inmates at the Davis County Jail have been tested for COVID-19 as part of the ongoing outbreak.
As of Christmas, a total of 40 prisoners have tested positive, and one of the employees has also tested positive in isolation. The first case in the prison's history was reported on December 18. Since then, the number of cases has steadily increased in the prison.
Officials said in a previous statement that of the approximately 375 prisoners in the prison, 83 lived in the same pod as the first man infected with the virus. About 35 prisoners lived in the same housing unit as the man. A quick test showed that as of December 1
8, another 18 in the unit had tested positive, of which 17 had tested negative, and some of them had symptoms.
Officials said that all positive prisoners were quarantined and all exposed prisoners were quarantined to prevent proliferation.
Davis County Sheriff Kelly V. Sparks said in the last statement: "We have been working steadfastly to prevent the spread of the coronavirus throughout our factory, taking various precautions and taking Various procedures have been implemented to reduce risks and possible exposure. "Considering the time when COVID-19 entered the community, this is the first time that our caregivers and guardians have tested positive, which shows that we have taken steps. At the same time, this incident reminds us that all of us must be vigilant about our preventive and hygiene measures in the workplace and elsewhere. "
X
More stories you might be interested in
Source link