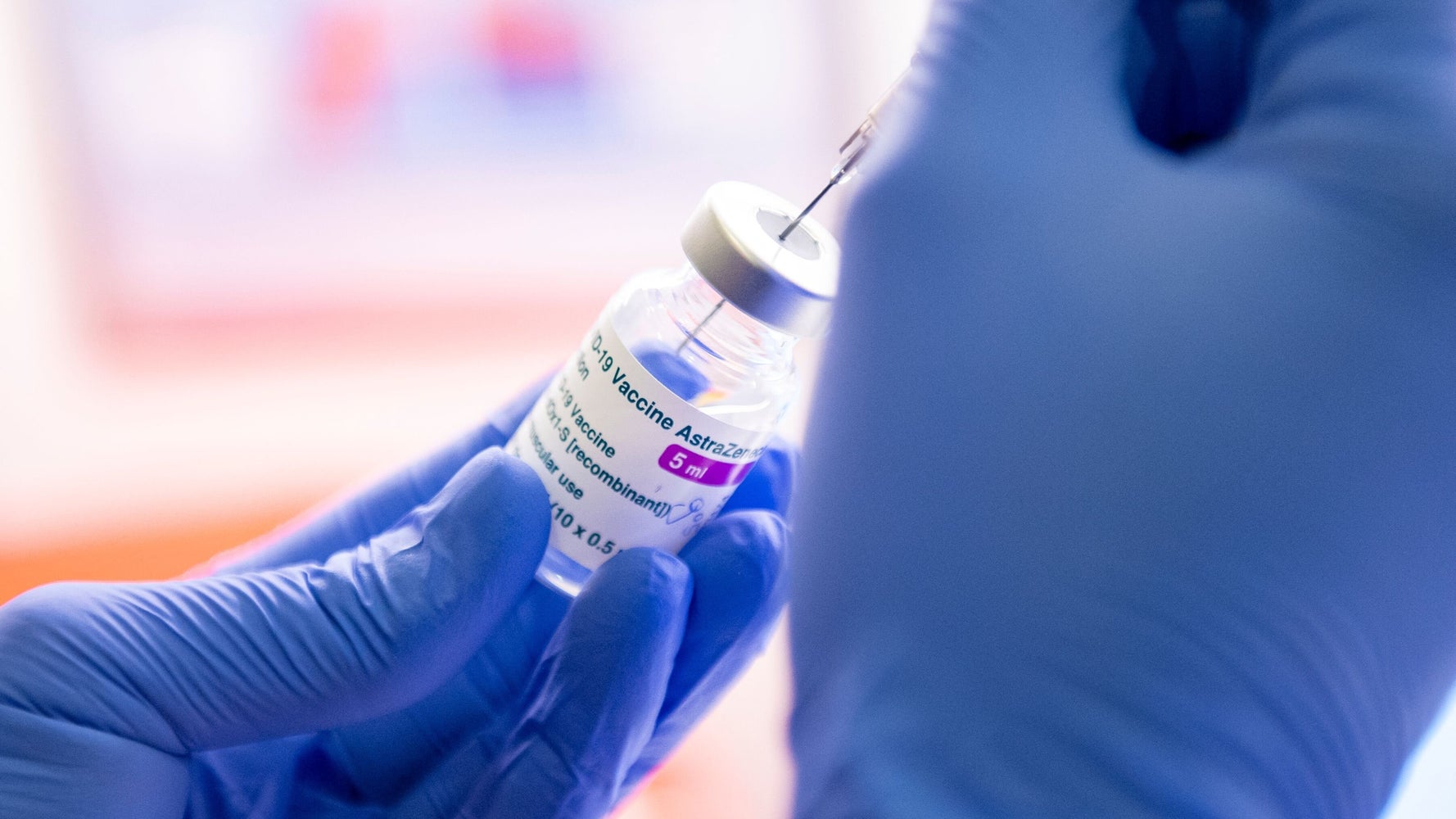 The amount of information about the coronavirus is dizzying. Chaos. It is difficult to keep track of known information, myths and guidance we should follow. This is why we have compiled the five most important new things we learned from COVID-19 in March:
1. Pfizer vaccine can protect children under 12 years old.
In late March, Pfizer announced the results of a study of approximately 2,000 children between the ages of 12 and 15 who had received both vaccines. The results of the study showed that the vaccine can effectively prevent COVID-19 among participants, and any side effects that occur after children's vaccination are in line with what adults expect.
The study has not yet been published, and it brings great hope to pediatricians, public health officials, and many parents who are eager to vaccinate children.
But this is only one step. Pfizer has stated that it plans to make emergency use authorization requests for children 1
2 years and older "in the coming weeks." Other vaccine manufacturers are also moving forward. Moderna is researching its vaccine for children aged 12 to 17, and Johnson & Johnson also intends to start researching its vaccine in children as soon as possible. So far, young children have been excluded from the trial.
Questions about child vaccination not only affect individual children and their families, but are also important for the entire pandemic. As an article published by Scientific American earlier this week said: "Given that most children are at a low risk of developing complications from COVID, it seems that there is little need for a childhood vaccine against this disease. But scientists say, Unless children are vaccinated, this epidemic may never be fully controlled."
2. The vaccine *may* help COVID-19 long-term transporters.
There are still many mysteries in the long-term COVID-19, even the persistent symptoms of the disease that persist after the initial acute infection.
It is not clear why some people experience debilitating symptoms that last for several months, while others quickly rebound from COVID-19. The timing of the COVID-19 epidemic is unclear, and estimates indicate that it will affect 10% to 20% of people infected with the virus-although again, this is just the best guess.
However, since recent investigations have shown that vaccination may help relieve symptoms, March offers a glimmer of hope for long-distance travelers who have experienced all these troubles. An informal survey by the Facebook group Survivor Corps found that 36% of people with long symptoms of COVID-19 said they noticed an improvement in their feelings after being vaccinated. At the same time, a small, non-peer-reviewed study published last month found that about a quarter of people who have been vaccinated for COVID-19 for a long time have seen "an increase in symptom relief."
Similarly, these investigations and studies are small and far from scientifically conclusive, but researchers hope that this vaccine can really help some long-distance travelers feel better.
An immunologist told NPR: "We have an anecdote, we hope it is real, let us wait for some real data."
3. COVID-19 reinfection is rare.
The first large-scale study on COVID-19 reinfection was published in March, and the study usually provides some pretty good news: The vast majority of people who have COVID-19 are protected from being infected again for at least six months.
This study shows that people over 65 are more likely to suffer from repeated infections than young people.
Indeed, for young people, access to the coronavirus once provided approximately 80% of the protection against reinfection. But for those over the age of 65, it only provides about 47% protection against getting COVID-19 again. All of this clearly shows that the elderly must continue to be given priority in global vaccination efforts, the authors of the study believe.
4. Pfizer and Moderna vaccines do perform well under "real world" conditions.
A study released by the Centers for Disease Control and Prevention in late March has attracted widespread attention due to its encouraging conclusions. The conclusions show that in a real environment, two doses of Pfizer and Moderna vaccines can effectively prevent COVID-19 infection. The efficiency is 90%.
The study also found that about two weeks after vaccination, only the first dose of these two vaccines can effectively prevent infection.
These new findings are important for several reasons: First, they helped confirm that CDC researchers tracked nearly 4,000 health care workers, first responders, and essential workers, thus demonstrating the high efficacy demonstrated in early clinical trials. Rates are still valid in real life.
The discovery also gave CDC officials the ability to confidently say that immunized people cannot carry the virus or spread it to others. Therefore, they do not pose a risk to people who have not yet been fully vaccinated.
Immediately after the study, Pfizer released new data showing that the vaccine is 91% effective in preventing COVID-19 infection and 100% in preventing serious diseases within six months after the individual receives the second dose of the vaccine. No one knows exactly how long vaccination will last, but what we have seen during this time is at least positive news.
5. AstraZeneca revised its data again.
For AstraZeneca, March is a rather chaotic PR month. The company had to revise its efficacy figures several times after contacting health officials with hot water to use outdated data in its early analysis. AstraZeneca now says that its vaccine is 76% effective in preventing COVID-19 infection and 100% effective in preventing serious diseases. These revised figures are actually not much different from the company's original figures, but the ever-changing estimates have caused some confusion.
Also in March, some people who were vaccinated said that they had formed blood clots, and several European countries temporarily stopped the launch of AstraZeneca vaccine. The European Medicines Agency also conducted a preliminary investigation of possible side effects and considered the vaccine "safe and effective." These countries have since resumed the use of AstraZeneca vaccines. However, Canada announced earlier this week that it has stopped vaccinating young people aged 55 and under.
In the end, the efficacy of the AstraZeneca vaccine is very good. Experts say that although the blood clot problem cannot be completely ruled out, it is probably not directly related to the blood clot problem. In addition, the introduction of vaccines in Europe is slow and the number of cases is still increasing. Therefore, it is urgent to bring millions of vaccines into people's arms faster. However, since AstraZeneca's difficult month has damaged public trust in the vaccine, this may be even more difficult to achieve.
The scientist said: "We are still not sure whether this blood disease is caused by vaccination. We don't yet know whether this risk (if it is true) applies to all recipients, or only to a part that may be susceptible. "Scientist Hilda Bastian wrote in The Atlantic. Given these uncertainties, the balance between vaccination costs and benefits is obvious. Taking into account the current spread of COVID-19 throughout Europe, and even assuming that the AstraZeneca vaccine may pose the worst risk, the lives saved per 100 doses of vaccine injections will be much more than the lives that may end. "
Experts are still learning about COVID-19. The information in this story is known or available at the time of publication, but as scientists discover more information about the virus, the guidelines may change. Please check the CDC for the latest recommendations.
Source link