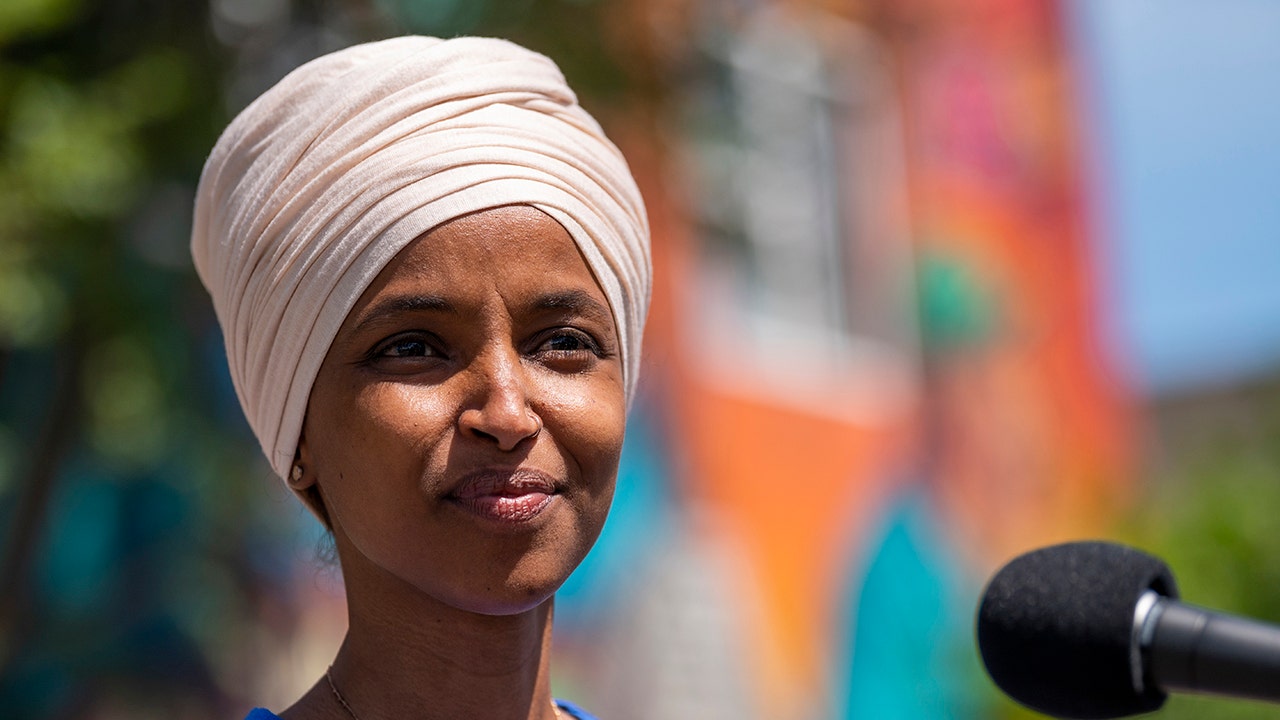 Representative Ilhan Omar of Minnesota said on Friday that she was concerned about the "legal basis" of the White House's airstrikes in Syria without Congress's approval a day ago.
Omar told CNN: "We monitored the war in Congress, and we have not been briefed or authorized to wage war in Syria."
Omar retweeted a post republished in 2017 by the current White House press secretary Jen Psaki, which questioned the Trump administration's "legal authority" for airstrikes against "sovereign" countries.
The U.S. Air Strikes in Syria under Biden and Trump's 2017 Tomahawk Strike: Differences
In view of the military actions announced by the Biden administration on Thursday, Omar responded to this 4-year-old tweet.
Omar told CNN̵
7;s John King: "When the problem is a different government, her problem is important, and this problem still exists." "When the party is our party At that time, our ability to engage in constitutional actions will not be weakened."
Biden's Syrian airstrike won the applause of the famous republic
Lawmakers on both sides of the aisle criticized the strike, including Republican Representative Nancy Mays (RS.C.). Jim Banks (R.Ind.); Rand Paul, R-Ky. And Lauren Boebert of R-Colo. And Democratic Representative Ro Khanna, D-Calif. And Senator Chris Murphy, Connecticut. And Tim Kane (D-Va).
Senator Bernie Sanders of Virginia said: "The president has a responsibility to defend the American people, but our Constitution clearly stipulates that it is Congress, not the President, who has the right to declare war." In a statement on Friday, he said The tweet added: "The U.S. military was very concerned about the strike in Syria last night."
Click here for the FOX News App
A senior official said that the first known military action of the Biden administration was a defensive "bow and arrow shooting" against Iranian-supported militia positions in Syria. The purpose was to prevent Iran and its militia from launching rockets at U.S. forces in the area. area.
Source link