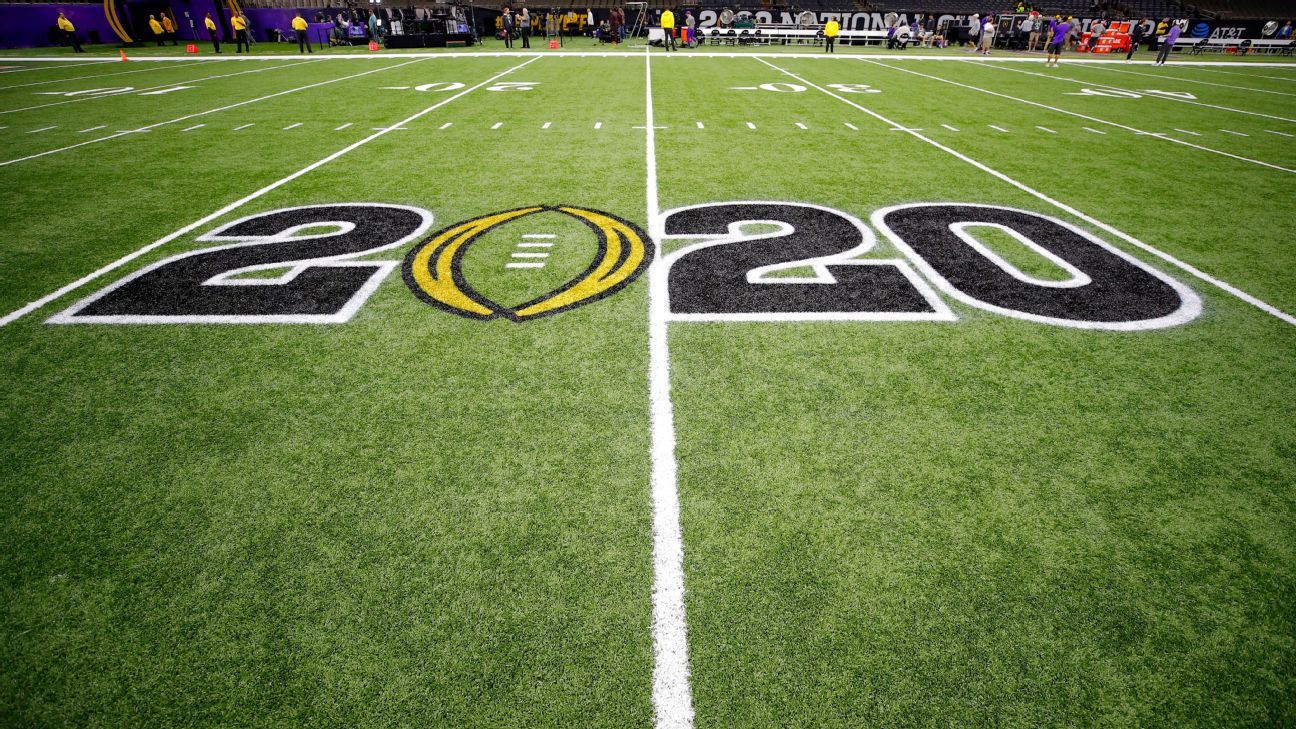 CFP Executive Director Bill Hancock (Bill Hancock) said in an interview with ESPN that if COVID-19 prevents the top four teams from participating in the college football playoffs, CFP will be the semi-final and national champion. Set a reissue date for the next month. Wednesday.
Neither the team nor the CFP indicated that it is necessary to make changes, but if the semi-finals must be postponed, CFP will target the Capital One Rose Cup on January 11 and the Royal Bowl on January 12. Allstate sugar bowl. The makeup date for the National Championship of the American College Football Playoffs organized by the American Telephone and Telegraph Company (AT&T) is January 18, one week later than the current date, January 1
1.
If both teams in a semi-final are available, then even if another game must be postponed, the game will proceed as planned. If the semi-final is delayed, it is planned to reschedule it to January 11.
No. 1 Alabama and No. 4 Notre Dame will play in the Rose Bowl at 4 pm on Friday, followed by No. 2 Clemson vs. No. 3 Ohio State at 8 pm in the Sugar Bowl.
Hancock said: "Everyone plans to participate in the game as planned." "Teams, school staff and bowling staff have been working hard to provide opportunities for athletes. Hotels and stadiums have established COVID procedures. We have done so. Fully prepared, we are ready. We must be prepared even when we think it will not happen."
Hancock said that the makeup date was determined considering that the rose bowl contained the highest seed Alabama.
Hancock said that if the game is rescheduled, the venue will remain the same. This year's Rose Bowl is located at AT&T Stadium in Arlington, Texas, and the Sugar Bowl is still located at the Mercedes-Benz Superdome in New Orleans.
Hancock said: "Of course, we will pay close attention and make adjustments." "The bowling season has begun, it is exciting, and we are planning to continue."
Source link