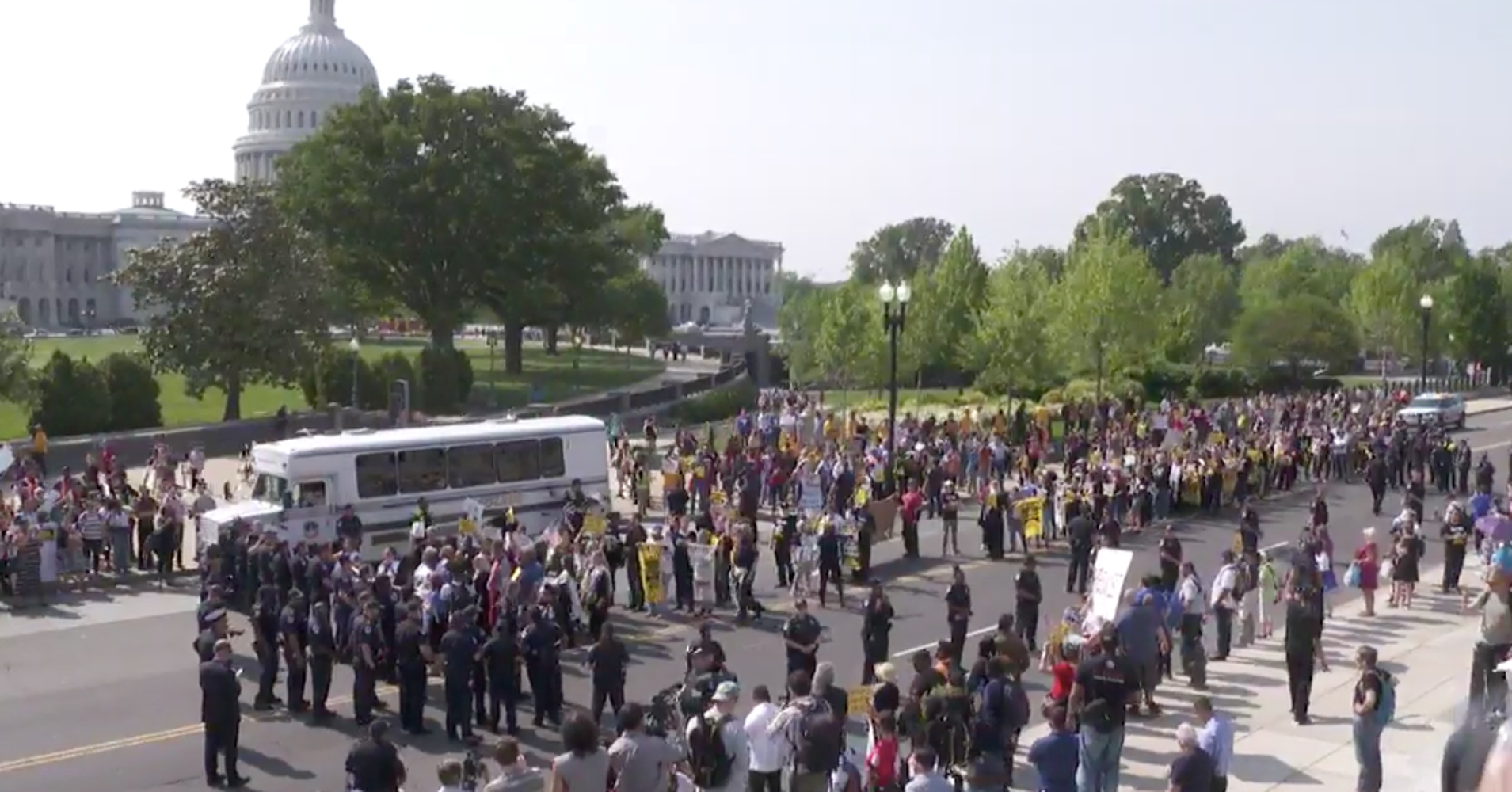 Hundreds of people walked on the streets of cities across the country on Monday as part of a new movement seeking to fight racism and poverty in America.
The Rev. William Barber II and the Rev. Liz Theoharis – the two religious leaders at the head of the Poverty Campaign: A National Call for Moral Revival – led dozens of demonstrators to a rally and march in front of the Capitol in Washington, DC, on Monday afternoon.
Participants in DC sang chants known in recent years in protest of racism and police violence: "What do we want? Justice, when do we want it? Now."
Rev. Barber also made a variation on the chant, "What do we want, a living wage, when do we want it? Now."
The actions led to 40 days of planned demonstrations across the country through the campaign, which is set to continue in the footsteps of Martin Luther King Jr. Poor People's Campaign cut short when King was murdered 50 years ago
The widespread demands to lawmakers include "a massive overhaul of the nation's voting laws," an end to systemic racism and support for a "living" wage, according to a publication. At the Monday rally, the Reverends called for the government to support "accessible" housing, health care and public transport, as well as exemption from "smashing student debt."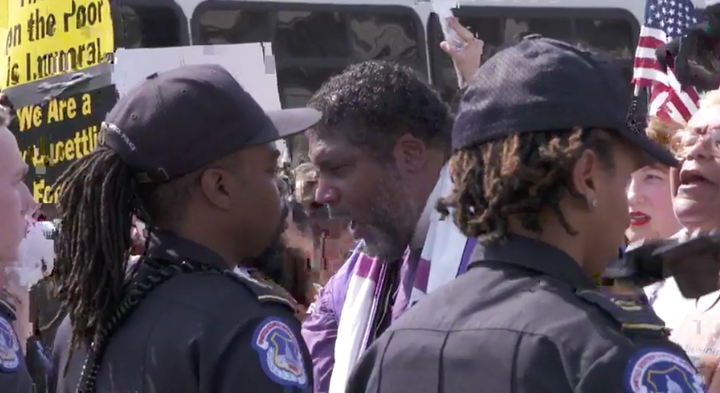 More rallies are scheduled every Monday for the next six weeks, with a final meeting in DC on June 23 – after which organizers hope participants will continue to take action in their own states to demand legislative changes.
Although the campaign is explicitly non-partisan and does not make any advocacy, it is trying to mobilize voters for the 2018 election, a spokesman told HuffPost last month.
"We do not come with a left agenda or agenda, we come with a moral agenda that cares for all people," Barber said at the DC rally on Tuesday.
A domestic worker at the rally held an emotional speech about her struggles in poverty Spanish as someone who was translated into English.
"I cook and clean and make $ 11 an hour, thinking that my children live on the street because we can not afford rent, they suffered depression and sometimes suicidal thoughts." said the woman, wiping away the tears. "Systematic poverty created, not because we are lazy or do not want to work, but because politicians block a living wage."
See how the demonstrations all over the country looked like:
Washington, DC
Massachusetts
Missouri
California
Tennessee
North Carolina
New York
Kansas
Michigan
Ohio
Florida