"National Guard, go home!" On Monday, as part of a statewide high school strike, hundreds of teenagers chanted in the dense fortifications of Minneapolis.
In neighbouring Sao Paulo, more than a hundred students expressed dissatisfaction with the brutal behavior of the police and came to the Capitol, where members of the walled state capitol can be seen peeping through the curtains of the protesters outside.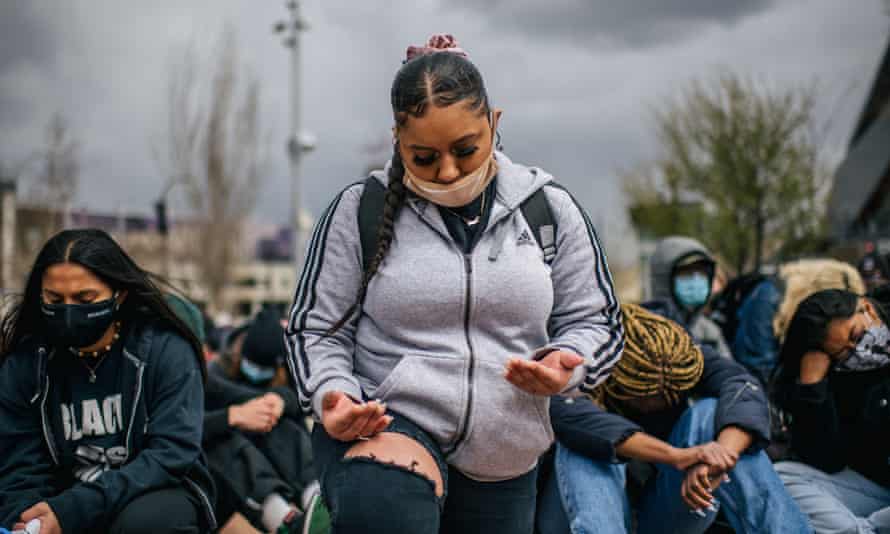 The student protests were organized on Instagram by Minnesota youth activists, a local group formed after the George Floyd protests last summer. The organization said students in at least 110 schools in Minnesota plan to hold protests on Monday to commemorate Daunte Wright.
At 1.47 pm, when Daunte Wright was shot and killed eight days ago, hundreds of Minneapolis teenagers sat together to commemorate the three minutes of silence. Xiaoxue had fallen, and their faces were cold.
16-year-old Raysean, a student in the Art Department of Fair High School, said he spent those three minutes thinking about "the changes we are about to make."
He said that as a young black man, he must participate in protests, and although his mother was worried about the danger, he tried to persuade him not to do so. He said that he wanted to "fight for my beliefs."
A student from the Northern Community High School said to at least 600 young people in the crowd: "It's a shame that the children have to come out and fight for our lives."
Although many of the speakers who presided over this event were 16 years old, some adult organizers also spoke, including local NAACP representatives.
After George Floyd was killed, "America will never be the same again," said Kimberly Bernard, the New York organizer of the Black Women's March. "It's not like going back in time."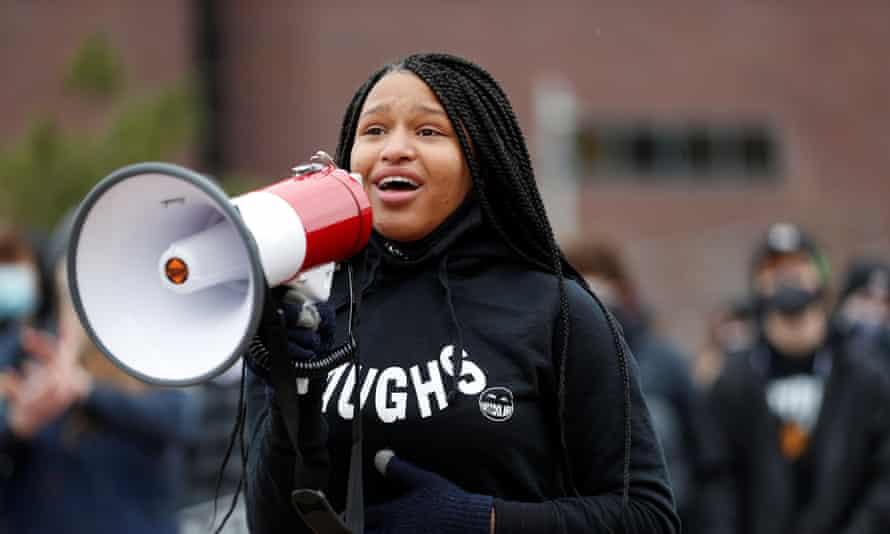 In São Paulo, some student protesters (even in the sixth grade) said they were frustrated that state legislators had not yet passed police reform legislation.
"A trial is going on and they killed another black man. It just shows [the police] 16-year-old Laniya Allen said: "They don't care about us."
Anisa Lewis, a student at the Sao Paulo Academy of Performing Artists, said: "How can I sit in school and learn the history of World War II when I can protest for my future here?"
Only two state legislators talked to students through the safety fence around the Capitol.
"George Floyd was murdered in southern Minneapolis a year ago, and we have never done one thing in the Capitol since then," the representative of the murder of George Floyd Regional Senator Omar Fatah told the students.
"We thank you very much for being here today. Without your support, we would not be able to succeed." Fatah said on the loudspeaker, which was held on the fence between him and the young activist.
Lewis said she believes that Daunte Wright might not be killed last week if lawmakers act soon.
"We could have avoided [Wright's death] If they can reform as they say," Lewis said. "We have done our part. This is their chance, otherwise it's just a bunch of empty talk. "
During the protests at the State Capitol, some teachers joined the teenagers, but they stayed behind the crowd.
"I think they have the ability to stand up and lead, and we need to give them enough space," said Christina Efteland, a math teacher at Upper Mississippi State University (UMA). "They have enough power themselves."
Jean Fawver, a special education teacher at UMA, said that seeing students organizing protests "also brought hope and despair." "Does this have anything to do with George Floyd and his family? There is nothing we can do to do this."
According to social media posts, student activists in Minnesota also staged protests in Becker, Robbinsdale, Carlton, St. Louis Park, South St. Paul, Roseville, Moorehead, Maple Grove and Red Wings.
An organizer said the Minnesota Youth Activist Group had previously raised more than $80,000 to support small local businesses that were damaged during the protests last summer.