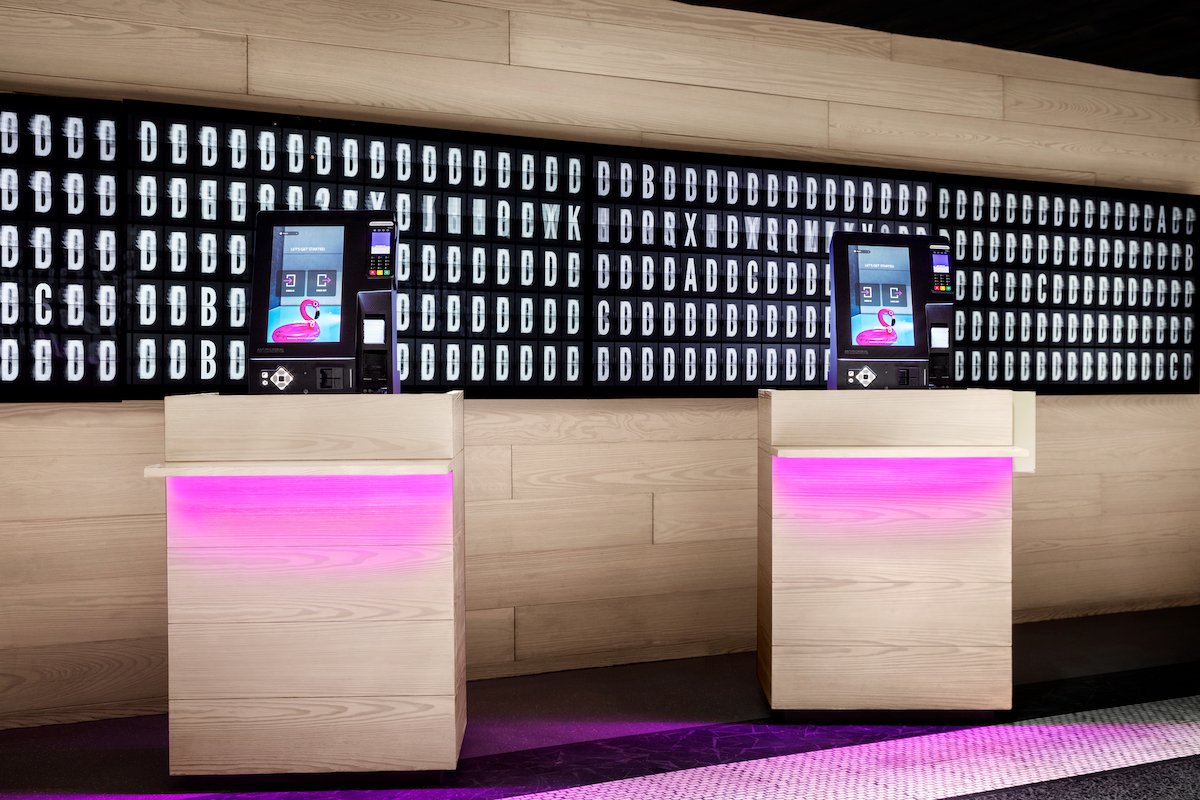 Marriott Hotels announced some "enhanced" contactless hotel features designed to respond to "consumer needs", but I'm not sure if this is actually what we want. In fact, I am pretty sure that this is not what most of us want.
After the coronavirus infection, the hotel will never be the same person
Although we have seen hotels cut various services in the name of safety during the pandemic, it is increasingly clear that hotels will never be exactly the same.
Recently, the CEO of Hilton has boasted that the reduction in hotel services is permanent, and the focus is on making the hotel's profit margins higher by creating more "labor efficiency"
;, especially in areas such as room cleaning, food and beverages, etc. . He said that compared with before the coronavirus, the hotel industry has higher profit margins and requires less labor.
Well, Marriott Hotel just issued an announcement, clearly indicating that the hotel group has a similar plan, but Marriott will make adjustments based on customer feedback.Naqi
Marriott's "enhanced" contactless technology
You will love the title of the Marriott press release:
"Less trouble, more exploration: Marriott International continues to realize consumers' desire for enhanced contactless technology"
Marriott Hotels is promoting a new pilot program, which will be launched in selected hotels, aimed at creating a "seamless guest experience." Now this includes two things:
Contactless arrival kiosk for selected service hotels
Launched proof-of-concept in the contactless take-away market of two Fairfield by Marriott hotels
Let's look at the details of these changes.
Non-contact arrival kiosk
Marriott Hotels are experimenting with contactless arrival kiosks in Times Square in New York Times Square (Moxy NYC), Courtyard by Marriott Manhattan/Midtown East in New York and TownePlace Suites in Monroe.
Upon arrival, guests can choose to skip the traditional check-in procedure altogether and complete the three-step process at the self-service counter to complete a single reservation and create a room key on site. Guests can also use these self-service counters to check out.
Marriott claims that the self-service kiosk uses antibacterial technology that is baked into touch screen glass driven by ultraviolet light to kill bacteria and viruses.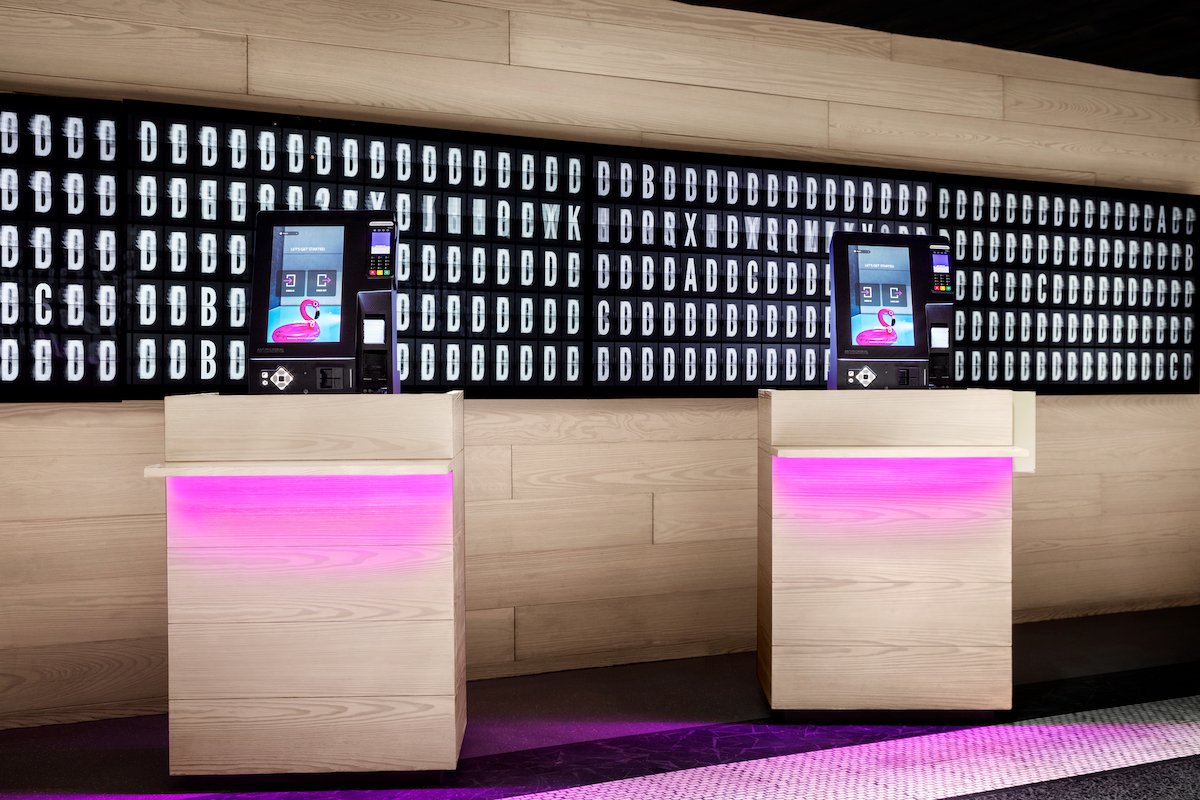 I have some thoughts on these kiosks:
Marriott calls these kiosks "contactless", but it seems that they are just human contactless, rather than actual contactless.This is an important difference
How will the kiosk check your ID?Although I think if there is no ID check, it would be a good way to get people with bedsores and let others check their rooms
Even though this is a good idea in theory, the reality is that it will not help you check in and want to ask about upgrades or any amenities of the hotel, and it will not help you if you want to check out. The accusation is incorrect (I find that this is more common than not being an elite member)
Why didn't Marriott simply make its apps easier to use for check-in and check-out instead of installing these new kiosks?Because if it can run normally, I will use the application completely, but as an elite member, the function will definitely be restricted
As an introvert, I avoid dealing with people at almost all possible opportunities, so I still haven't found a hotel that can use this kind of application or kiosk to efficiently replace the front desk.I don't need to express my gratitude for my loyalty, nor do I need to give a 10-minute speech on the device, but even with apps and kiosks, I often fail to understand these basics
The new ready-to-use machine will provide you with breakfast
Marriott claims that by testing the new concept of "taking the market away", Marriott Fairfield Hotel will become an "industry disruptor." The pilot can be used at Frederick's Fairfield Inn & Suites Hotel and Arundel Mills (Arundel Mills) BWI Airport Fairfield Inn & Suites Hotel.
These partitioned service kiosks provide a centralized market where guests can choose snacks, drinks, snacks and sundries. In addition, breakfast products will be incorporated into the design at breakfast time, including a variety of hot breakfast sandwiches, cereals, yogurt, fruits, etc. The kiosk will also provide specialty coffee and a la carte products with contactless Bluetooth payment.
My idea is similar to the self-service terminal:
Although I can make contactless Bluetooth payments, don't these on-the-go products seem to be contactless at all?
Although I really like something like this as a supplement to other food and beverage products, it sounds like it will replace anything previously offered
The lovely hotel breakfast will be replaced by something on the machine, which is exactly what customers have been asking for!
As someone who likes high-quality coffee, what comes from these machines will not be "specialty coffee"
It's about layoffs, not customer experience
To be fair, this may be the direction of the industry, and it will be a bottom-up competition. But at least I have to respect Hilton's CEO calling a shovel a shovel, and say that the hotel industry will have higher profit margins, including "labor efficiency."
I mean, take a closer look at Marriott's claims about these new features:
"Both of these new technologies will help improve operational efficiency and enable hotel staff to interact with guests in a more meaningful and personalized way. They embody modern hospitality and provide you with thoughtful convenience To better serve guests during their stay."
Yes, I am sure they are eliminating the interaction between staff and guests to allow "hotel staff to interact with guests in a more meaningful and personalized way" instead of reducing staffing and cutting costs.
Then, Marriott claimed that these measures were designed to "enhance travelers' confidence while strengthening the company's "clean commitment" measures" to justify these measures. Here are the statistics used by Marriott to support this purpose:
65% of travelers said that accommodation will need to use the latest technology to ensure their safety
87% of U.S. customers said they would like to see companies continue to offer options that restrict face-to-face services
From 2019 to 2020, social media posts including "self-service" increased by 170% year-on-year
To be clear, I largely agree with the above statistics, but there is a very important difference-this is how I feel about hotel stays during the pandemic, not after the pandemic. In the United States, it may take several months to return to normal levels, so it is unwise to use these statistics to prove the long-term changes that will be implemented in the coming years of many properties.
In the end, I like what Marriott said about the "trouble reduction" brought about by these new options. If the company thinks interacting with Marriott employees is troublesome, how can you tell you how Marriott views its customer service?
Bottom line
The Marriott Hotel is experimenting with new contactless features, including check-in kiosks and ready-to-use machines. Best of all, I can tell them that they are not actually contactless (in a sense, you still have to touch things).
Marriott claims that this will allow guests to have more "meaningful and personalized" interactions with employees, and claims that all of this is due to customer feedback. The memo that the company does not seem to get is that guests may be looking for the disease during the pandemic, but not long-term.
I can't wait for 2023, when I may be rejected by the machine to upgrade Bonvoy and pick breakfast from the machine.
What do you think of Marriott's new "contactless" feature?
Source link