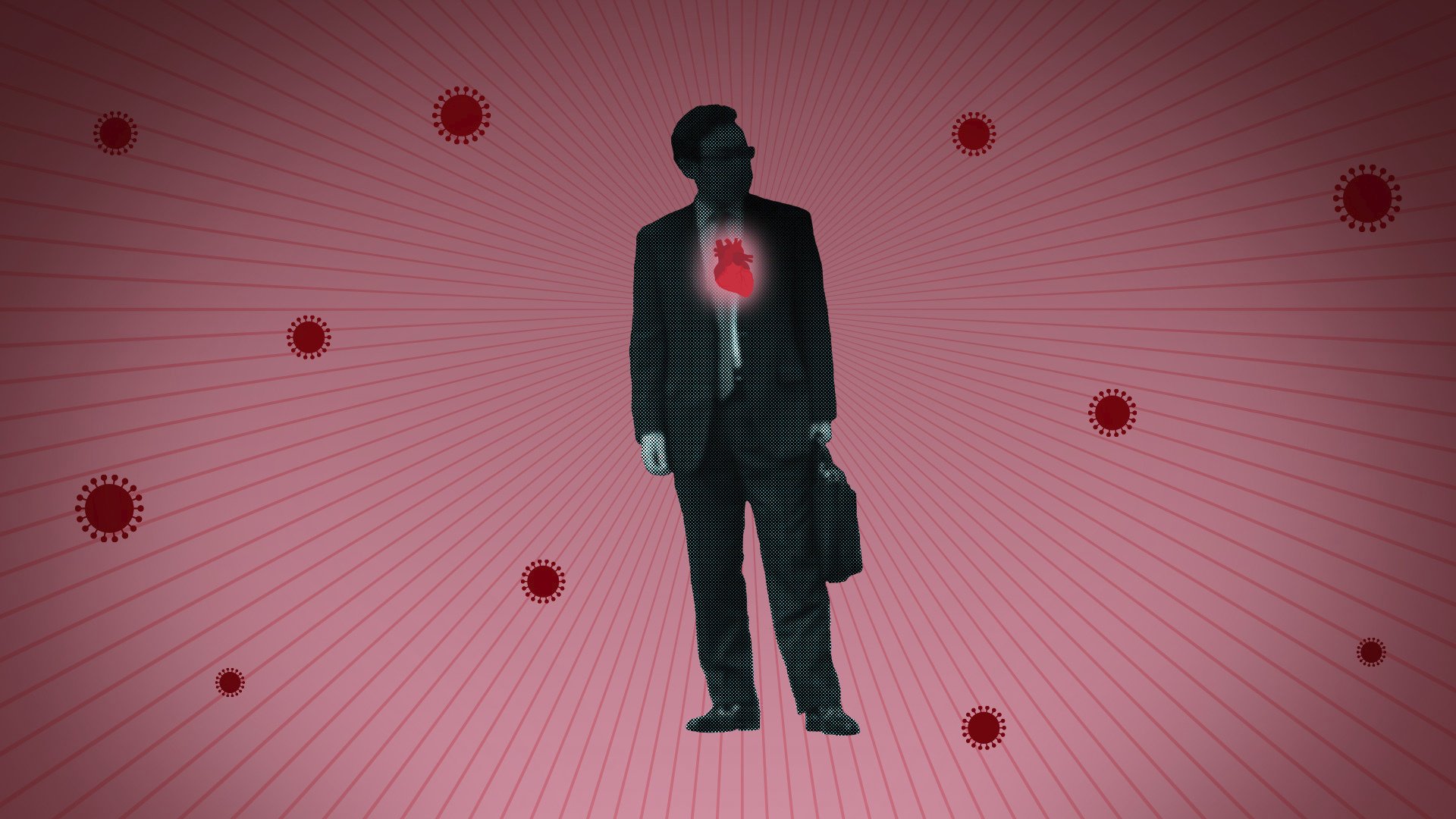 How does COVID-19 affect the heart?
Even though it is called a respiratory virus, doctors believe that the coronavirus can directly infect the heart muscle and cause other problems that cause heart damage.
In some people, because COVID-19 reduces lung function, it may deprive the heart of sufficient oxygen. Sometimes, it can cause an overwhelming inflammatory response, which increases the burden on the heart when the body tries to fight infection.
The virus can also invade blood vessels or cause inflammation of blood vessels, causing blood clots and heart disease.
Systemic blood clots have been found in many COVID-1
9 patients. This has led some doctors to try blood thinners, although there is no consensus on the treatment.
Dr. Sean Pinney of the University of Chicago said that patients with heart disease are most vulnerable to heart damage caused by viruses. However, cardiac complications were also found in COVID-19 patients who had no previously known disease.
A recent review in the Journal of the American College of Cardiology noted that at least 25% of hospitalized coronavirus patients have found evidence of heart involvement. In some centers, the ratio is 30% or higher. Some studies have found that even in patients with mild disease, elevated enzyme levels and other signs also indicate heart damage. It is not known whether this damage is permanent.
A small study found evidence of the virus in the hearts of COVID-19 patients who died of pneumonia. Another researcher using cardiac imaging technology discovered myocardial inflammation in four college athletes who recovered from a mild COVID-19 infection. There are no images available before the athletes become ill, so it is impossible to know if they have heart disease.
Dr. Tom Maddox, a board member of the American College of Cardiology, said that it is unclear whether the virus causes normal heart function disorders.
Maddox said: "There are still many things we don't know."
___
AP is answering your questions about the coronavirus in this series. Submit it to: FactCheck@AP.org.
Read previous virus issues:
Can I celebrate Halloween during the pandemic?
If I am 6 feet away from others, do I need to wear a mask?
Will the flu vaccine affect my chances of getting COVID-19?
Source link