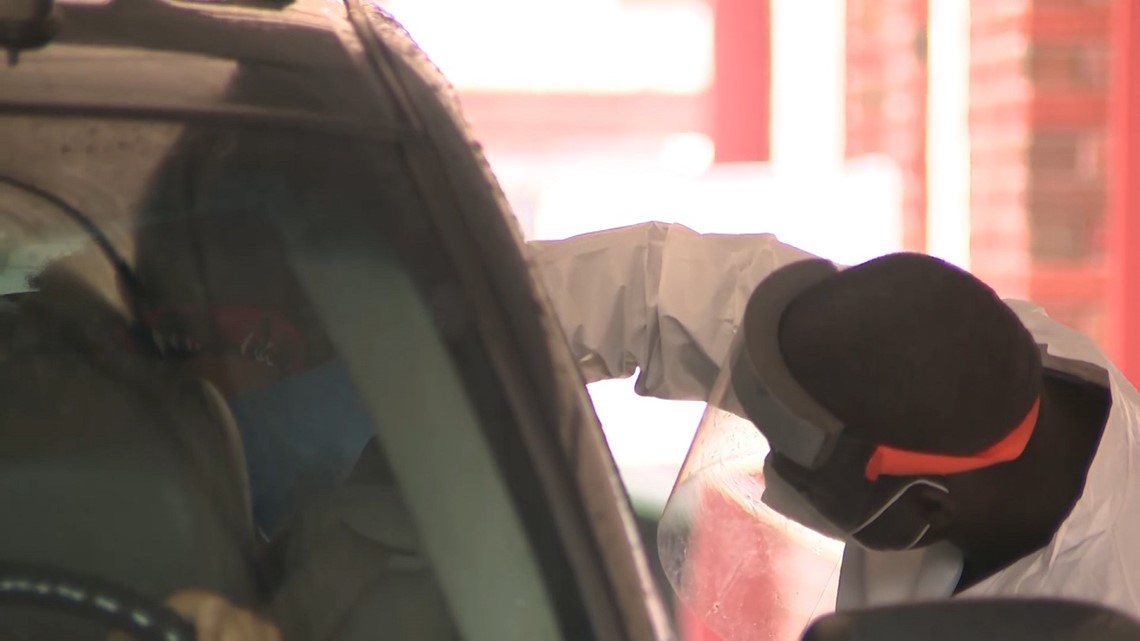 The medical staff said that even if you have no symptoms, you should be tested for COVID-19.
HOUSTON — Elected officials in Houston are pleading for people to be tested for COVID-19 because the city has seen an increase in new cases every day for four consecutive days.
The Houston Department of Health reported 1,456 new cases and 14 newly reported deaths from the coronavirus on Saturday, making it the fourth consecutive day of at least 1,000 new cases.
From July 1
7 to July 23, the city reported an average of 820 new cases every day.
The director of the Department of Health in Houston, Dr. David Persse (David Persse) said on Friday that the number of people performing tests at the city's testing sites in Delmar and Butler Stadium will be reduced.
He said that bad weather was one of the factors, and pointed out that due to bad weather, the site in July was completely closed or temporarily closed six times. Another factor is the holiday weekend of July 4.
The city reported a positive rate of 23% on Friday, which means that at least one of every five people tested for the coronavirus will test positive.
Houston reported that July had more deaths and new cases than all other months of the pandemic.
In July, the number of deaths and new cases reported in the city exceeded all other months of the pandemic combined.
Mayor Sylvester Turner said: "We may be tired of the virus, but we are not tired of us."
Related: Map: Tracking Coronavirus Cases in Houston Area
Related: Where to get coronavirus testing for free in the Houston area and nearby counties
Dr. Joseph Wallon, chief medical officer of the United Memorial Medical Center, said that the positive rate of the UMMC site has reached one in five.
He said that 50% of these positive tests showed no symptoms and could be infected with dozens of other symptoms.
"To be honest, you might kill people without knowing it," Dr. Wallon said.
Texas reported 9,539 new cases on August 1, including 268 newly reported deaths.
Compared with all other months of the pandemic, the state reported more new cases and deaths in July.