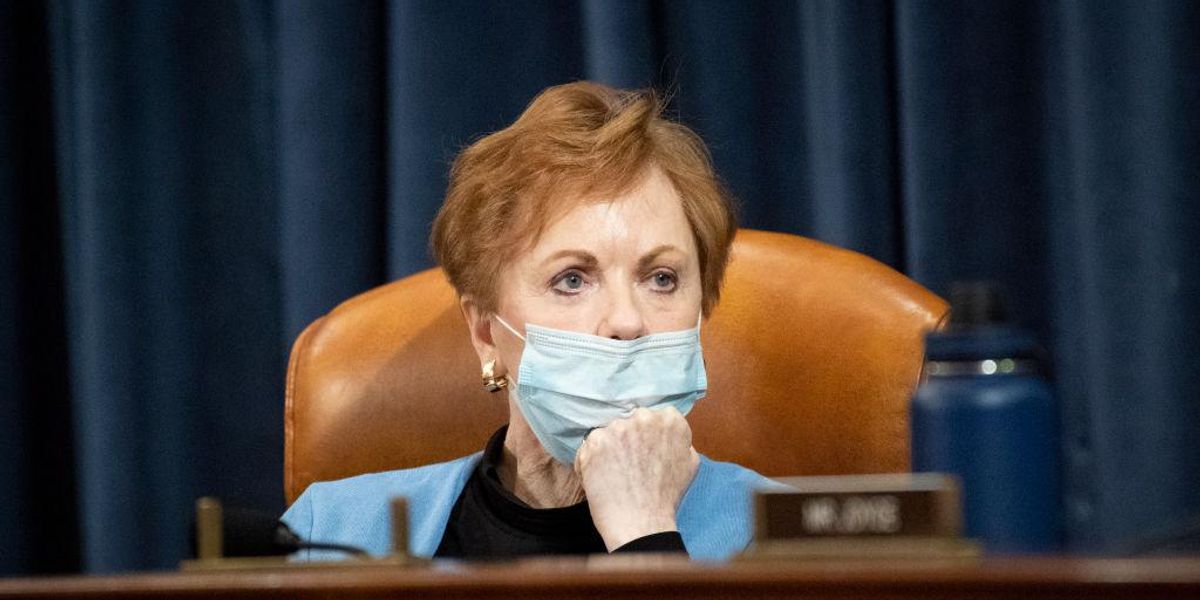 Almost a year after being infected with the virus, it turns out that after as many as one-third of the country's people have been infected with the virus, According to some estimates, We cannot prevent this situation through non-pharmacological intervention. However, although the government and the media continue to promote vaccines (and masks, of course) with pious enthusiasm, their behavior seems to be that natural infections themselves have little immunity. In fact, like any virus, it may confer greater immunity than a vaccine.
A new study published by British scientists in the New England Journal of Medicine tracked the antibody levels of 1
2,541 medical staff in Oxford University Hospital for six months. At some point during the study, a total of 1,265 antibody tests were positive, 68% of which recalled symptoms related to SARS-CoV-2. They particularly observed the period of the second wave of infections to see if they would re-infect healthcare workers who were disproportionately exposed to the virus relative to others.
result? There was no symptomatic reinfection, only two people who had previously tested positive for antibodies eventually tested positive for asymptomatic reinfection by PCR.
The important fact to remember is that immunity does not necessarily mean that the virus cannot be detected in the body afterwards. Generally, this means that people who are infected, especially those with at least moderate cases, will not suffer meaningful or severe symptoms from reinfection. For most viruses, this may be correct-whether through infection or vaccines to transmit immunity-but we don't test 1 million people for other viruses every day. If we do this, we may find rare but measurable cases of asymptomatic "reinfection".
Earlier this week, Texas Congresswoman Kay Granger tested positive for the virus, despite having received the first round of Pfizer vaccine. She has no symptoms. Indeed, she has not been given a second shot, but in the same way, these findings will not cause panic in terms of vaccines, and should not cause panic in terms of natural immunity. If anything, this study shows that people who are naturally infected have a higher immunity rate than people who are naturally infected. But the government even refused to accept the idea of ​​natural immunity, which has become almost inevitable virus transmission anyway.
These results are consistent with another recent study conducted by researchers at Newcastle University in the UK, which was published in the Journal of Infection last week. During the first wave of the virus from March 10 to July 6, they detected 1,038 confirmed infections (through a mixture of antibody and PCR tests) among 11,103 medical staff.
In the second wave of the fall, they retested 128 of the health care workers who had previously been diagnosed with SARS-CoV-2 infection, and retested 2,115 who had not yet been diagnosed. Although the sample size of the study was small, they found zero new infections from previous infections. At the same time, they found that the infection rate among people who had not been infected before was 13.7%.
In the second wave, none of the 1,038 medical staff who had been previously infected had symptoms. Among those who have been previously infected, there is a median of 173 days from the date of first confirmation of a positive result to the end point of the analysis result confirmed by a negative test, which will again show approximately six months of immunity and count.
Obviously, long-term research on immune issues will take more time, especially for those who are only asymptomatically infected with the virus or asymptomatically re-infected with the virus, but the notion that someone can be severely infected with the disease twice is unfounded . This is impossible.
Until now, people have always believed that because the antibody seems to disappear after three months and does not exist for other people who are infected, there is no immunity. However, there is strong evidence that after antibodies are produced, the human body produces memory T cells, which can transmit long-term immunity. Yes, it will take longer to determine this fact, but why do our political leaders continue to make negative assumptions that always seem to ignore immunobiological precedents, while also based on those that are unproven and increasingly impossible Hypothesis to promote harsh and destructive policies?
"Oh, asymptomatic people are driving this spread, although they usually never do so, so we have to assume that everyone is sick and isolate the world."
"Oh, this virus cannot transmit immunity, so we must do it forever."
"Oh, the mask prevented the spread of the respiratory virus, although it is generally believed that it did not, and although it did not stop the spread of the respiratory virus for 9 months.
Why do we have the responsibility to make sure that these premises are wrong, instead of having to prove that the premises are correct? What happened to the innocent before he was proven guilty? They rely on social conditions to ensure that the number of repeated lies becomes a fact, and has nothing to do with science.
window.REBELMOUSE_LOWEST_TASKS_QUEUE.push(function(){
window.REBELMOUSE_STDLIB.loadExternalScript("https://cdn.optimizely.com/js/8667924112.js", function() {
});
});
window.REBELMOUSE_LOWEST_TASKS_QUEUE.push(function(){
window.REBELMOUSE_STDLIB.loadExternalScript("https://cdn.sendpulse.com/js/push/c1cf05cedec34f81a01419e313027a78_1.js", function() {
});
});
window.REBELMOUSE_LOWEST_TASKS_QUEUE.push(function(){
window.REBELMOUSE_STDLIB.loadExternalScript("https://cdn.sendpulse.com/sp-push-worker-fb.js?ver=2.0%27", function() {
console.log ('sendpulse loaded');
});
});
window.REBELMOUSE_LOWEST_TASKS_QUEUE.push(function(){
//Facebook Pixel Code !function(f,b,e,v,n,t,s) {if(f.fbq)return;n=f.fbq=function(){n.callMethod? n.callMethod.apply(n,arguments):n.queue.push(arguments)}; if(!f._fbq)f._fbq=n;n.push=n;n.loaded=!0;n.version='2.0'; n.queue=[];t=b.createElement(e);t.async=!0; t.src=v;s=b.getElementsByTagName(e)[0]; s.parentNode.insertBefore(t,s)}(window, document,'script', 'https://connect.facebook.net/en_US/fbevents.js'); fbq('init', '1398069580413568'); fbq('track', 'PageView');
});
window.REBELMOUSE_LOWEST_TASKS_QUEUE.push(function(){
window.REBELMOUSE_STDLIB.loadExternalScript("https://ak.sail-horizon.com/spm/spm.v1.min.js", function() {
Sailthru.init({ customerId: 'ec5d4cf4c3fb97d6cf3b6b487843b55d' });
});
});
window.REBELMOUSE_LOWEST_TASKS_QUEUE.push(function(){
window.REBELMOUSE_STDLIB.loadExternalScript("https://assets.revcontent.com/master/delivery.js", function() {
});
});
window.REBELMOUSE_LOWEST_TASKS_QUEUE.push(function(){
function menuClick() { console.log("clicked");
if (document.querySelector('.hambg-btn.js--active') != null) { document.getElementsByClassName('huge-menu')[0].style.display = 'none'; document.getElementsByClassName('hambg-btn')[0].classList.remove('js--active'); document.body.classList.remove("huge-menu-opened"); document.body.classList.remove("menu-opened"); } else{ document.getElementsByClassName('huge-menu')[0].style.display = 'block'; document.getElementsByClassName('hambg-btn')[0].classList.add('js--active'); document.body.classList.add("huge-menu-opened"); document.body.classList.remove("menu-opened"); } }
function searchClick() { console.log("search clicked");
if (document.querySelector('.search-opened') != null) { document.body.classList.remove("search-opened"); } else { document.body.classList.add("search-opened"); } }
function addMenuClickListener() { var rebelMenu = document.getElementsByClassName('rebelbar__menu-toggle'); var menuClose = document.getElementsByClassName('hm__close'); var stickyMenu = document.getElementsByClassName('sticky-menu'); var searchEnable = document.getElementsByClassName('search-custom-icon'); var searchSticky = document.getElementsByClassName('search-icon-sticky'); var searchClose = document.getElementsByClassName('search-close');
rebelMenu[0].addEventListener('click', menuClick);
if(menuClose[0] != undefined){ menuClose[0].addEventListener('click', menuClick);}
if(stickyMenu[0] != undefined){ stickyMenu[0].addEventListener('click', menuClick); }
if(searchEnable[0] != undefined){ searchEnable[0].addEventListener('click', searchClick); }
if(searchSticky[0] != undefined){ searchSticky[0].addEventListener('click', searchClick); }
if(searchClose[0] != undefined){ searchClose[0].addEventListener('click', searchClick); } }
addMenuClickListener();
});
window.REBELMOUSE_LOWEST_TASKS_QUEUE.push(function(){
function test_adblock(func, id) { var t="0.1.2-dev", el = document.createElement('div'); el.id = id ? id : 'sponsorText'; el.appendChild(document.createTextNode(' ')); Object.assign(el.style, { left: '-999px', position: 'absolute' }); document.body.appendChild(el); setTimeout(function() { if (el) { var o = el.clientHeight === 0; func(o, t); document.body.removeChild(el); } }, 200); } test_adblock(function(is_blocked) { console.log(is_blocked); var wid = is_blocked ? 140286 : 140117, target = document.getElementById('rc-adblock-widget'); var el = document.createElement('div'); el.setAttribute('data-rc-widget', ''); el.setAttribute('data-endpoint', 'trends.revcontent.com'); el.setAttribute('data-widget-id', wid); target.appendChild(el); if (typeof window.renderRCWidget !== 'function') { var script = document.createElement('script'); script.src="https://assets.revcontent.com/master/delivery.js"; script.defer = true; target.appendChild(script); } else { window.renderRCWidget(el) } });
});
window.REBELMOUSE_LOWEST_TASKS_QUEUE.push(function(){
(function(s,u,m,o,j,v){j=u.createElement(m);v=u.getElementsByTagName(m)[0];j.async=1;j.src=o;j.dataset.sumoSiteId='f20bb26e74a94a53daa9113206b98941e1dfba90635d317b9efd9e33a89bf515';v.parentNode.insertBefore(j,v)})(window,document,'script','//load.sumo.com/');
});


Source link