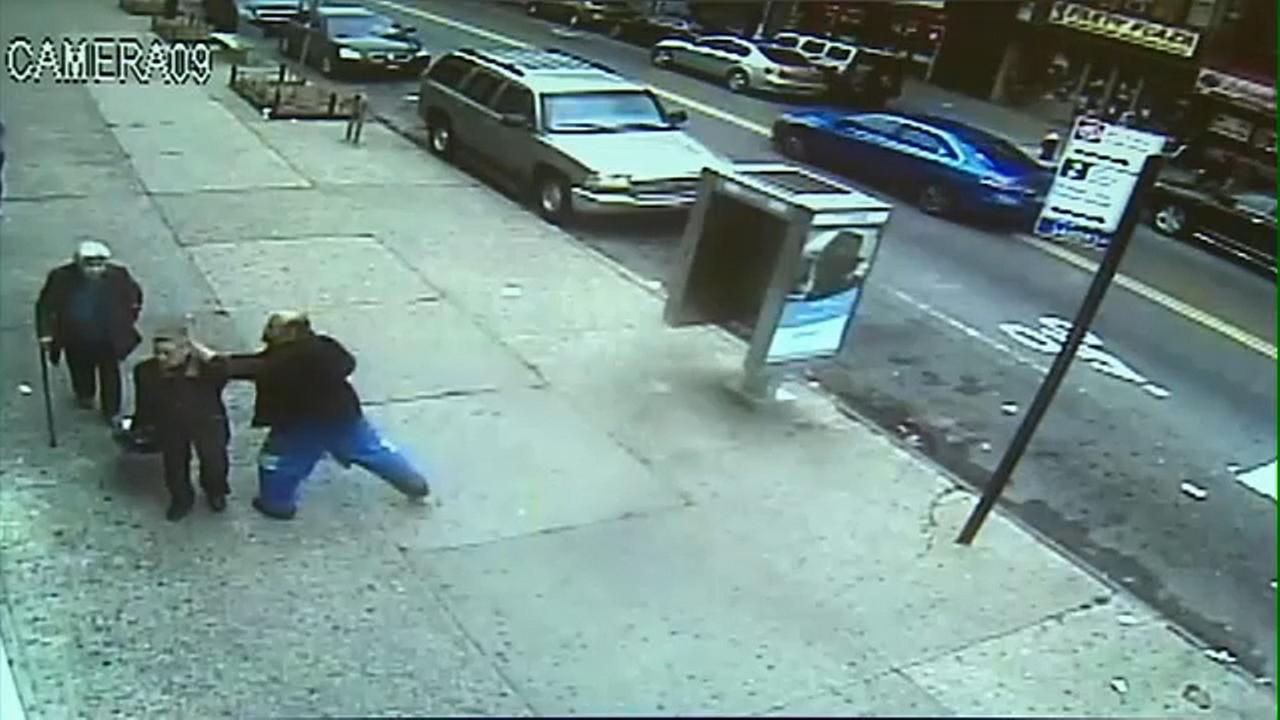 BROWNSVILLE, Brooklyn –
It was 10 o'clock on Mother's Day in Brooklyn. One woman pulled a shopping cart and another woman a stick. A man approached her while talking to himself and attacked her without warning.
In an instant, the man is confronted by another man who followed the attack and hunts and attacks the suspect.
The two women, both in their 70s, were dizzy. A woman was bleeding heavily from her head.
Shopkeepers and residents converged on the scene as the Good Samaritan fought in the distance to hold back the man until the police arrived.
The attack occurred outside Shoppers World on Pitkin Avenue in Brownsville. Store manager Jacaira Baez could not believe what had happened.
"Mother's Day, it's bad," Baez said.
The people were so impressed that they shook hands with the Good Samaritan. He told witnesses he was homeless and refused to look the other way.
"Thank God he was there," says eyewitness Karla Johnson.
The two women were treated at Brookdale Hospital for their injuries and later released. 1
9659003] The identity of the Good Samaritan was not published
The suspect is charged on Monday before a criminal court. He was identified as Andres Flores, 45. Flores is being charged with two charges.
(Copyright © 2018 WABC-TV, All Rights Reserved.)
Source link