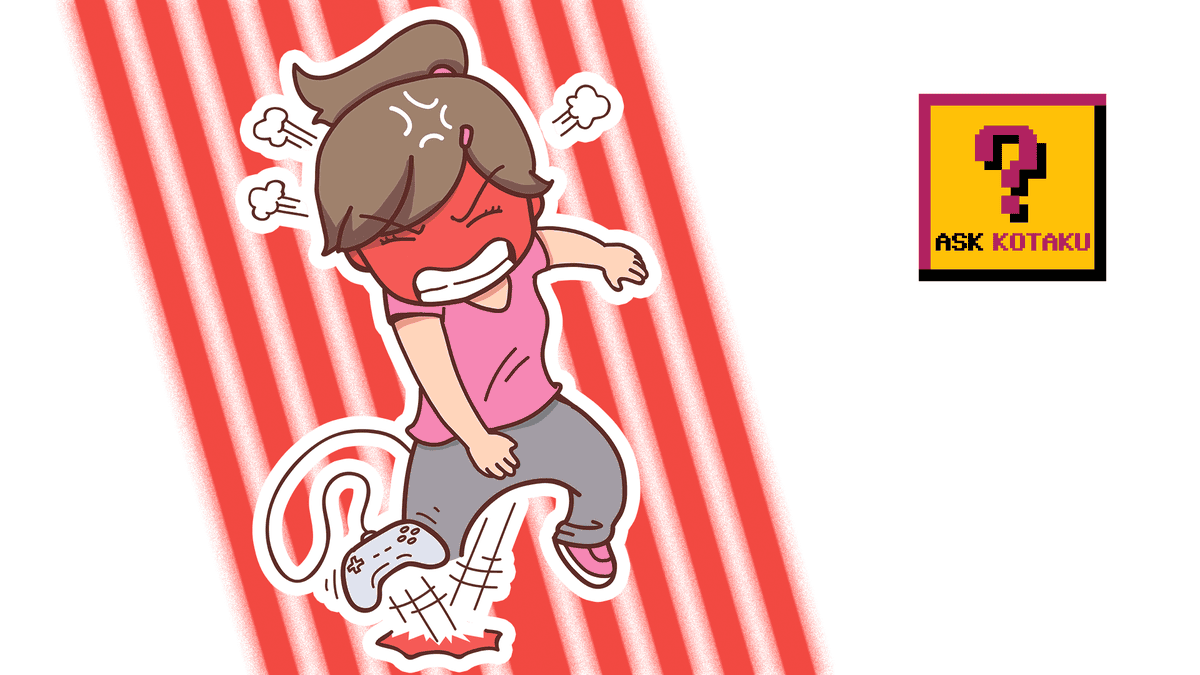 It's time to broadcast "Ask Kotaku" every Monday, Kosaku-ites specifically discussed an looming issue. Then we ask you to take it.
This week we asked Kotaku: Have you ever raged and threw a controller?
---
Fah
Although I have never thrown a controller myself, I have always been with people who once owned a controller. In fact, I helped him enter this world. My son Seamus is only 9 years old. He damaged two TVs by throwing the Xbox One controller in the normal direction. Although I didn't see this happening myself – the TV was placed in the children's room – his twin Archer had spoken to him on both occasions. From a brother's point of view it was bad, but from the perspective of parenting From the angle of view, it can be viewed.
Interestingly, none of the controller throws was due to frustration with the game. I believe this is the first time because the battery of the Xbox controller has run out. After that incident, people had a long discussion about how to replace a few AA batteries cheaper than a $500 TV set. The second time it was because the controller button got stuck on some kind of rough kid. Melted chocolate, thick juice, and possibly some mucus. All of the reasons I have my own controllers are that they can no longer be used without antibacterial wipes.
Maybe it's not so much the controller has nothing to do with it, it's a fuse to toss things up. The reason I say this is because Archer recently removed our Alexa from the second floor balcony, because I let Rednecks play "Cotton-Eye Joe" again. Maybe I just need to stop laughing at the children.
---
Alexandra
I have never thrown a controller, and frankly, if someone I'm playing suddenly gets angry and starts throwing projectiles, then I would be very surprised. I will also be very moved. Like, grab yourself, you make me feel deceived. (Not difficult, of course.)
But of course I have my own small outbreak, just dialing back 3 or 4 instead of 11. When I was young, I occasionally broke out in frustration from eating shit in some high-risk games. Okay, maybe it's also recent. In particularly frustrating moments, I even hit my right thigh with moderate force. I don't remember to notice bruises in the future, but it's all the same, my legs don't deserve it. Sorry, Beilei!
Sometimes, when the game makes me feel uncomfortable, and it is not too serious, I will squeeze the controller very hard and start to twist each side in the opposite direction, as if I was trying to separate it. But once the plastic started to creak, I immediately backed down because my mother raised me too well to destroy the perfect gamepad. Damn things are expensive these days! However, before I make another attempt of my own, it feels good to exude a little excitement.
---