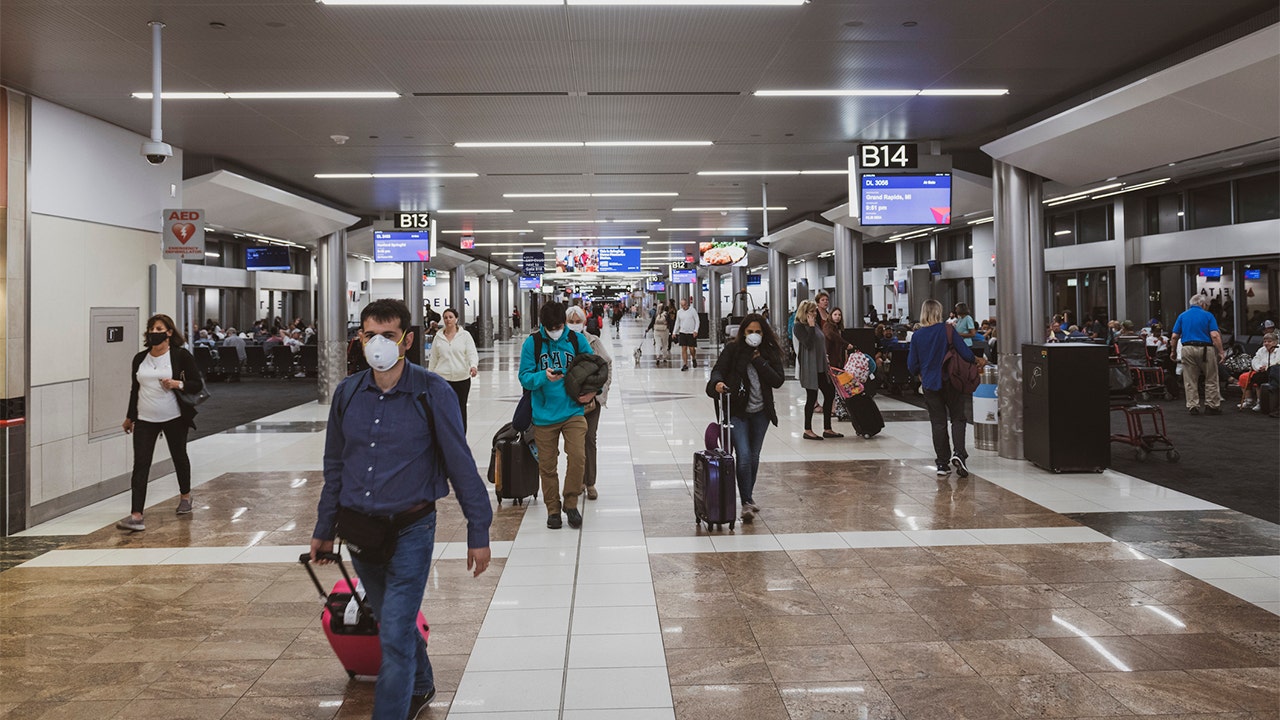 The Centers for Disease Control and Prevention has ordered that all travelers flying to the United States from abroad must show evidence of a negative Covid-19 test before boarding on January 26. The CDC stated that as Covid-19 cases require pre-flight testing, the virus continues to soar, and new, more infectious strains are emerging worldwide.
This is the information you need to know about the new agreement before you travel.
Who will it affect?
The order applies to all persons travelling to the United States on international flights, including American citizens. Even if you take a private jet or chartered flight, you need to show negative test results. There are also exceptions for children under the age of 2, airline flight attendants, federal law enforcement officers, and military personnel on business trips.
Which countries are covered?
Them all. When travelling to the United States from any country, including Mexico and the Caribbean, passengers are required to show evidence of a negative test. Airlines can seek temporary exemptions for certain countries with insufficient testing supplies, but the airline has not disclosed which countries may fall into this category.
The general testing requirements came into effect on January 26. People from the UK have already been subject to similar testing requirements, which came into effect in December after a new strain of coronavirus emerged in the country in December.
What type of testing do I need? when? What if I have no results? Passengers flying to the United States must take the test no more than three days before the flight, and carry the results of written or electronic certification. Airlines can accept PCR and rapid antigen testing. If you do not have the documents, the airline will not allow you to board the plane according to the CDC̵
7;s order.
The airline is still working on the exact protocol that will be used to check the test results. A spokeswoman for United Airlines Holdings said that United Airlines customers from the United Kingdom showed test results in the lobby before the security check, but the details of other countries may be different.
What if I have been vaccinated?
Even if you have received the Covid-19 vaccine, you still need to show evidence of a negative test.
What if I have Covid-19 recently and get better?
If you have tested positive for Covid-19 in the past three months but no longer have symptoms, CDC does not recommend testing again. If you belong to the group and meet the conditions to end the quarantine, the CDC says that you can travel as long as you have written permission from a healthcare provider or public health official. Bring your positive test result and your doctor's letter and show it to the airline in lieu of a negative test result.
Does this mean that the US has lifted the ban on most travel from Europe, the UK and other countries?
Not yet. Airlines have been urging the government to lift these bans, especially since the testing requirements are taking effect. But the government has not taken any action on this, so people who are not American citizens or permanent residents cannot come to the United States from most European countries, the United Kingdom, Brazil, China and Iran. Similarly, many countries/regions do not allow travelers to enter the United States or continue to impose lengthy quarantine requirements on entrants.
What if I need to change my travel plan now?
Airlines have eliminated most international change fees and added more flexibility for those who need to adjust their plans and arrive in the United States before the new testing requirements take effect.
For example, as long as the new travel begins on or before January 25, American Airlines Group and Delta Air Lines will allow people to rebook U.S. international air tickets originally scheduled for February 9. This means you can rebook your flight before you need to test it without having to pay a higher last-minute fare.
After returning to the US, do I need to be tested or quarantined again?
The CDC recommends that people take a second test three to five days after travel and stay at home for 7 days (or stay for 10 days without the second test). CDC officials said that testing alone is not a substitute for social distancing and wearing masks.
Source link