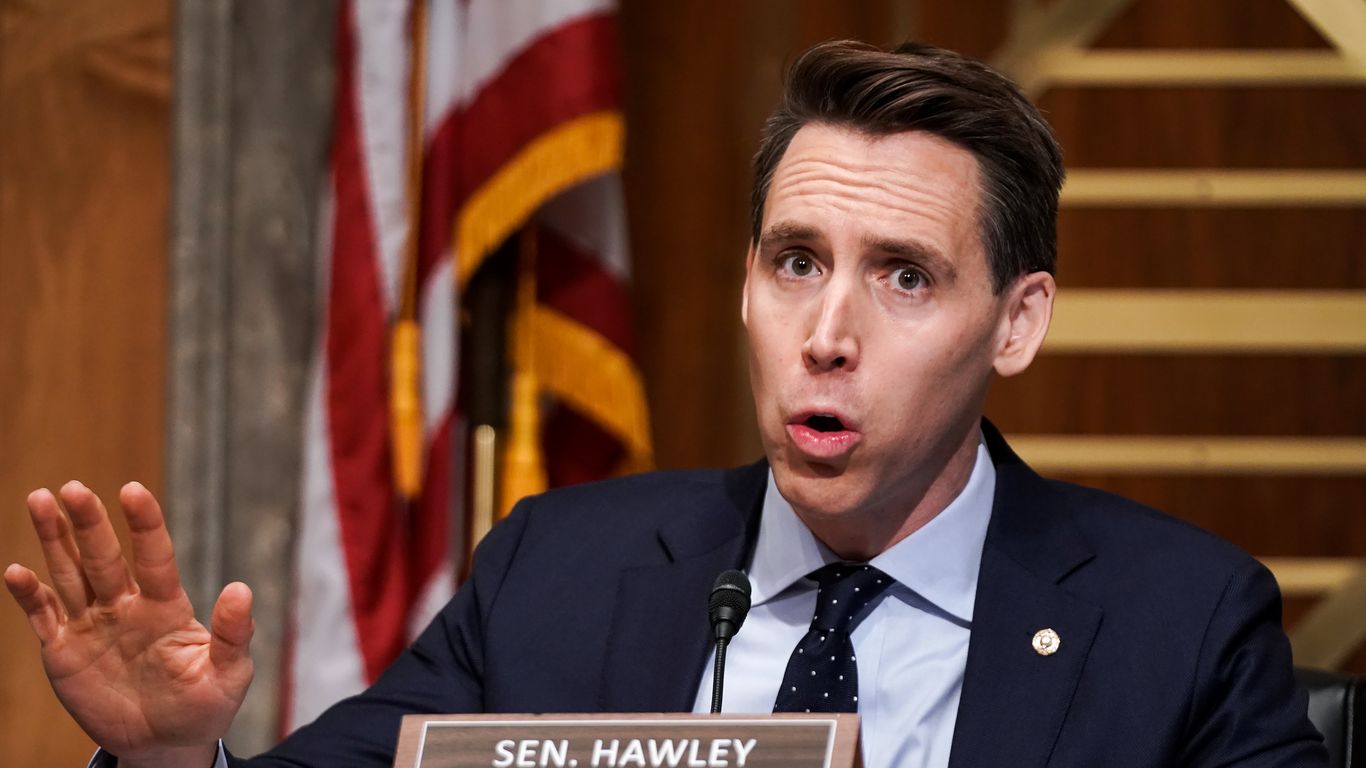 Senator Josh Hawley (R-Mo department) said in a statement on Wednesday that he would certify the victory of the electoral college against President-elect Biden at a joint meeting of the US Congress on January 6, claiming that some countries had failed to comply. Its election law and Big Tech intervened on behalf of Biden.
Why it matters: Hawley, the first senator, said he would oppose the certification and join the Republican Party in the House of Representatives. Biden will still prove to be the winner, but this move will force Senate Republicans to continue to record whether they agree with Trump's baseless allegations (many of which have been excluded from court) that there is a widespread election Fraud.
What is he saying:
After the 2004 and 201

6 elections, congressional Democrats raised objections when proving the electoral votes to raise concerns about the integrity of the election. In doing so, they were praised by Democratic leaders and the media. They have the right to do so. But now, those of us who care about the fairness of this election have the right to do so.
I cannot vote to prove the results of the Electoral College on January 6 without causing the fact that certain states, especially Pennsylvania, did not comply with their state election laws. In failing to point out the election intervention of large companies including Facebook and Twitter in support of Joe Biden, I was unable to vote for unprecedented efforts. At the very least, Congress should investigate allegations of voter fraud and take steps to ensure the integrity of our elections. But so far, Congress has taken no action.
For these reasons, I will follow the practice of Democratic congressmen in the past few years and oppose raising these key issues during the certification process on January 6.
-Senator Josh Hawley
Source link