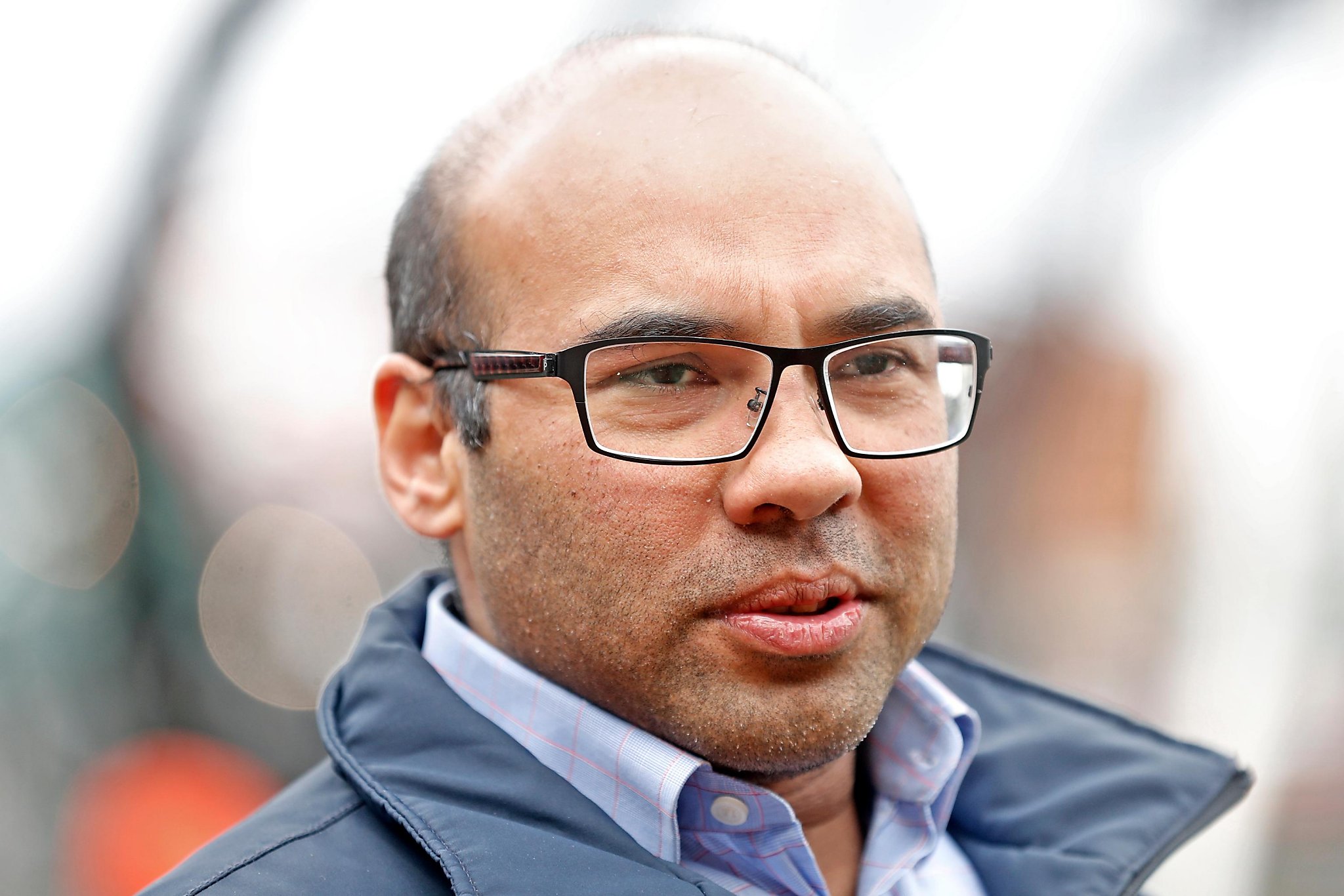 The Giants baseball business president Farhan Zaidi disgusted him when he saw a viral video of a Scottsdale, Arizona councilman at an anti-mask rally.
Guy Phillips wears a black mask at a party near Scottsdale Stadium, the Giants' spring training facility, and repeatedly says "I can't breathe" before opening his eyes And opened his eyes.
These are the last words expressed by George Floyd, who was killed by the Minneapolis police last month. "Crazy. Insanity," Phillips said. When Phillips threw away his mask, he was cheered by the Arizonans.
"I mean, that guy," Zadi told the sports reporter. "You can quote me there. F-That guy.
Arizona Governor Doug Ducey criticized Phillips̵
7;s comment, Phillips apologized-"This is a stupid and insensitive comment that I shouldn't post, I didn't intend to comment No respect for anyone" – but Zaid is still flourishing.
In Arizona, coronavirus cases have surged to record levels, and many giant players and staff live in the Scottsdale area.
Zady said in a sports interview: "I think it's hard for anyone to get rid of his nasty insensitivity." "But even if you can do that, this guy is tolerant of our employees and players. Behavior, is this a fact? Like it, seriously. F—that guy. I can't believe that guy is a public official in this country. This is incredible."
The Giants' relationship with Scottsdale is critical to the community. Their arrival in February and March each year will inject millions of dollars into the local economy. They have also relocated their Little League facilities from the Indian School Park to the Papago Park complex, which cost more than $50 million.
"I know we will have some internal discussions on this," Zady said of the Phillips incident. "I don't know what you think and don't get angry about it. Angry may be a simple term. As for our recourse, I don't want to talk about it. But I'm angry. I know what I mean by many people. "
John Shea filmed "The Giant" for The San Francisco Chronicle. Email: jshea@sfchronicle.com Twitter: @JohnSheaHey