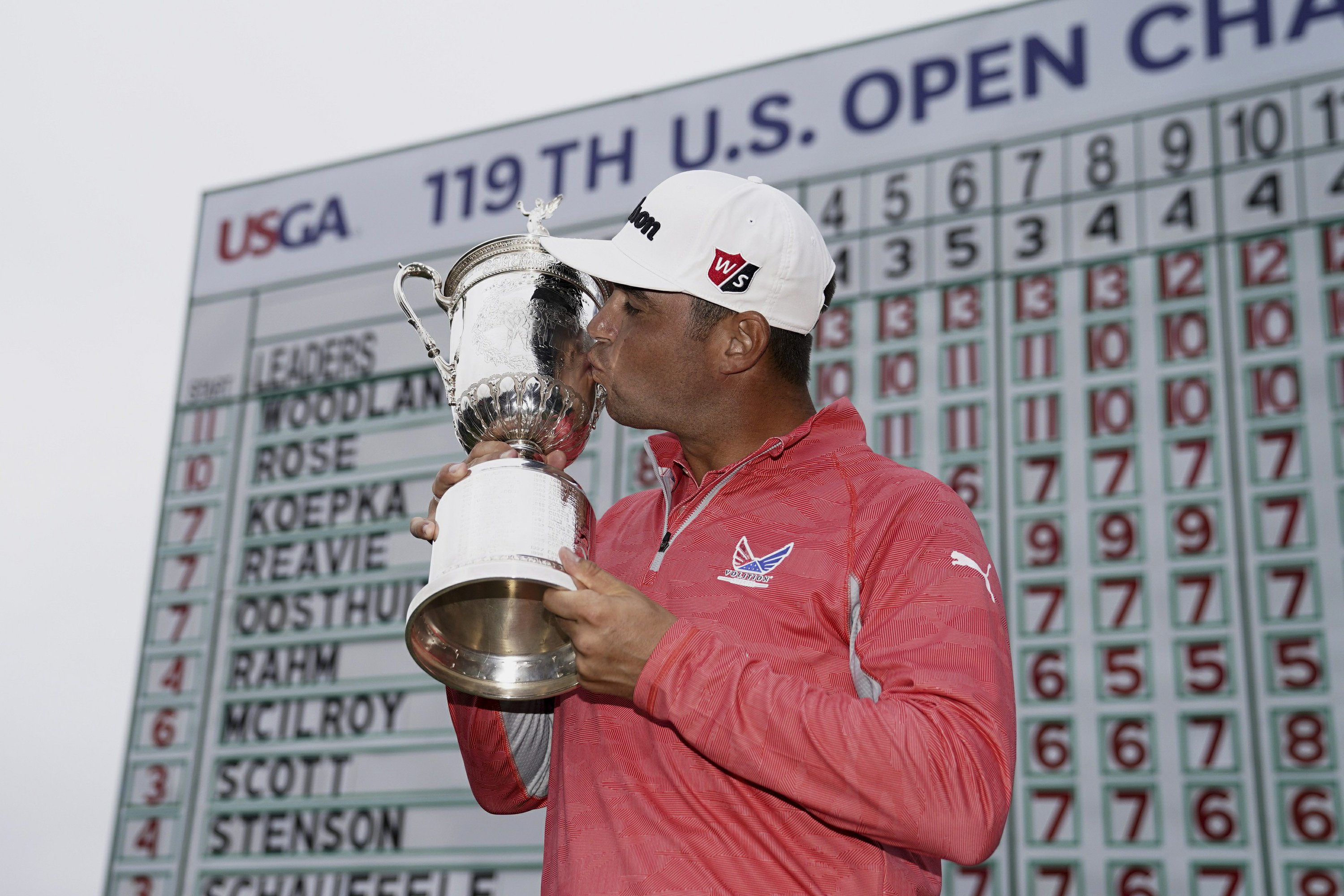 Many people told the Associated Press on Sunday night that after Fox Sports requested to terminate its 12-year contract with USGA, the US Open will return to NBC at Winged Foot starting this year.
Three people who knew the changes directly said the changes were made within the past two weeks. They spoke anonymously because the transaction has not been announced.
An announcement is expected on Monday.
The US Open originally scheduled for last week was postponed to September 1
7-20 at Winged Foot in New York, when the COVID-19 pandemic suspended golf for three months.
NBC televised the US Open from 1995 to 2014. When USGA and Fox Sports signed a 12-year agreement worth about $1 billion, the agreement began in 2015 and the move ended.
Fox aired the first US Open in Chambers Bay, south of Seattle, and Greg Norman was the lead analyst. He was replaced by former PGA champion and Ryder Cup captain Paul Azinger.
One person said that NBC will pay less than half of the royalties through the remaining contracts.
Two other people said that the deal began to take shape this month, especially when the NFL opening month moved the US Open to September.
A person familiar with the matter said that Fox is considering moving the US Open to FS1. This idea was rejected by USGA CEO Mike Davis. This led to a more in-depth discussion about the contract and how to resolve it.
Fox Sports has been in trouble since the beginning of the contract, because the USGA championships (mainly open and amateur championships) are the only golf balls it produces.
The source said that by 2026, NBC's contract period will be the last seven years. They did not say who would broadcast on the first few rounds of the US Open. Under the previous contract with NBC, ESPN conducted the rounds on Thursday and Friday.
ESPN now has a weekday tour of the PGA Championship starting this year, while CBS is on weekends.
The deal is NBC owned by Comcast, as well as the Golf Channel, US Open and British Open, Players Championship, Three World Golf Championships, Ryder Cup, Presidents Cup. When the new media copyright transaction with the PGA Tour begins, it will also hold a FedEx Cup playoff every two years.
NBC and Golf Channel will also have all majors in LPGA Tour and PGA Tour Champions.
Source link