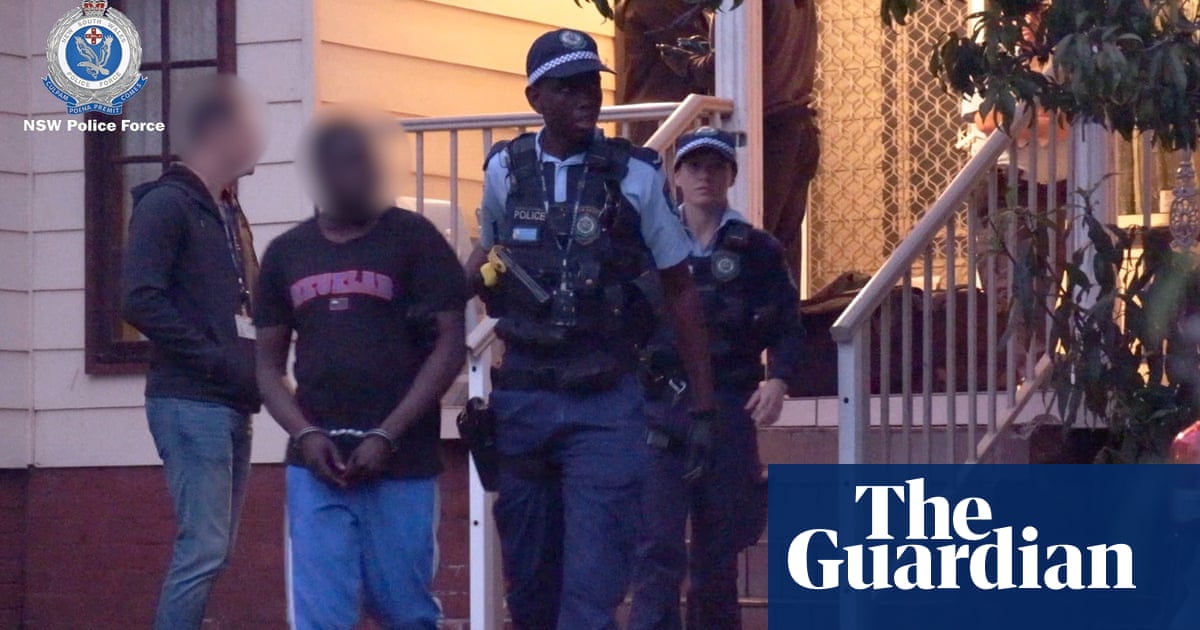 After an alleged year-long campaign of intimidation, the four people were charged in Sydney and Canada for allegedly attempting to blackmail a senior Iraqi politician for $10 million.
After a series of attacks on a house in Sydney and an online blackmail attempt related to an address in Canada, Dawn launched a double attack on Wednesday.
The Australian police said that the target was the family of a "very senior politician"
; who was a dual citizen of Australia and Iraq and "spent almost all of his time in Iraq."
The New South Wales Police said Australian investigators were able to link the social media accounts used in the incident with the city of Edmonton in western Canada.
The attack is believed to have started in December 2019, when masked and armed assailants broke into a house in western Sydney, attacked a 16-year-old boy in the head with a gun, and stole cash.
Eight months later, when two adults, two teenagers and a child entered the house, they shot at the house. In another incident, the window was smashed.
Earlier this month, late at night, the front porch caught fire, leaving threatening notes outside.
The New South Wales Police said in a statement: "This time, the entire family received various monetary requests through social media and letters left at home, threatening their welfare."
The New South Wales Police Commissioner-in-Chief Criminal Detectives Darren Bennett (Darren Bennett) said that the Canadian man was behind the plotting of the case, which involved the attack and attack on the family home in Chester Hill. Online threats, demanding up to 10 million Australian dollars.
The Australian media named the Member of Parliament Ahmed Assadi (Ahmed Assadi), a senior figure of Hashed al-Shaabi.
The police did not confirm the identity of the man.
Two men, 24 and 22 years old, were arrested in Blacktown and Seven Hills respectively, and were charged with six counts, including sending documents threatening death or serious bodily harm, multiple property charges, and participating in a criminal group to commit crimes activity.
The men are scheduled to appear in Blacktown District Court on Thursday.
Edmonton police reported that they also arrested Ghazi Shanta, a 33-year-old man, and Diana Kadri, a 32-year-old woman, each charged with extortion and conspiracy. They were charged with blackmail and conspiracy to blackmail. The police seized an imitation gun and electronic equipment from one of the addresses.
Phil Hawkins of the Cybercrime Investigation Department of the Edmonton Forces said: "With today's communication tools, it is vital that we cooperate with the Australian police to make arrests on opposite sides of the planet at the same time."
He said: "The search warrant is executed seamlessly. Together, we have detained four criminal suspects from two countries together."
According to the requirements of the Interpol of the Australian Federal Police, the department is involved.
Additional reporting by the Associated Press of Australia
Source link