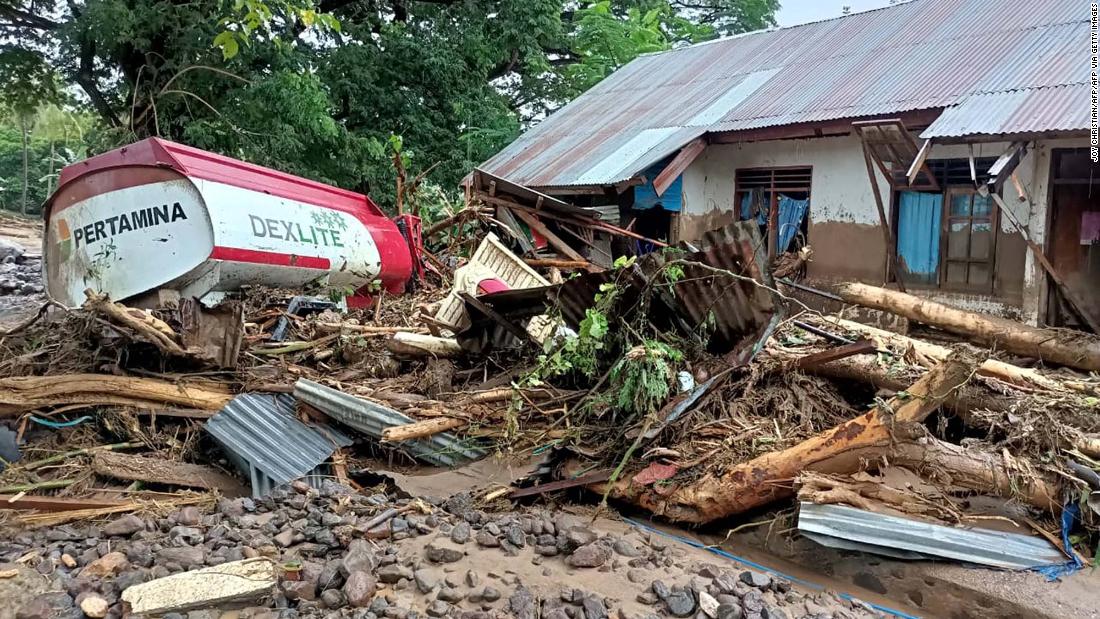 A BNPB spokesperson said in a statement that at least 49 families were attacked in the province of Flores on the eastern tip of the Indonesian archipelago.
Speaking of the eastern area of ​​Flores, Raditya said: "Dozens of houses were buried in the soil of Lamanele village… Residents' houses were washed away by floods."
He added that on the island of Adonara, east of Flores, a bridge collapsed and rescuers were fighting heavy rains, strong winds and waves.
Reuters witnesses said that in neighboring East Timor, at least three people were killed in a landslide on the outskirts of the capital, although there were no formal casualties that caused casualties, but at least three of them were at least three years old.
East Timor's Deputy Prime Minister, José Reis, said in a statement: "Heavy rain and flooding have inundated people's houses and claimed the lives of several victims."
He said: "Some roads have collapsed, trees have fallen, and it is difficult to enter certain areas." He said this incident is the worst in East Timor in 40 years.
Since Saturday night, due to heavy rain and strong winds that have hit Dili, the power supply has been cut off and the Presidential Palace has been flooded.
Civil defense officials in East Timor could not be immediately contacted for comment. Social media posts revealed that collapsed buildings and vehicles were flooded by flash floods.
The Indonesian Meteorological Agency said that a tropical cyclone is approaching the Savu Strait between southern Nusa Tenggara and the north coast of East Timor, warning it may bring more rainfall, waves and wind.
Source link