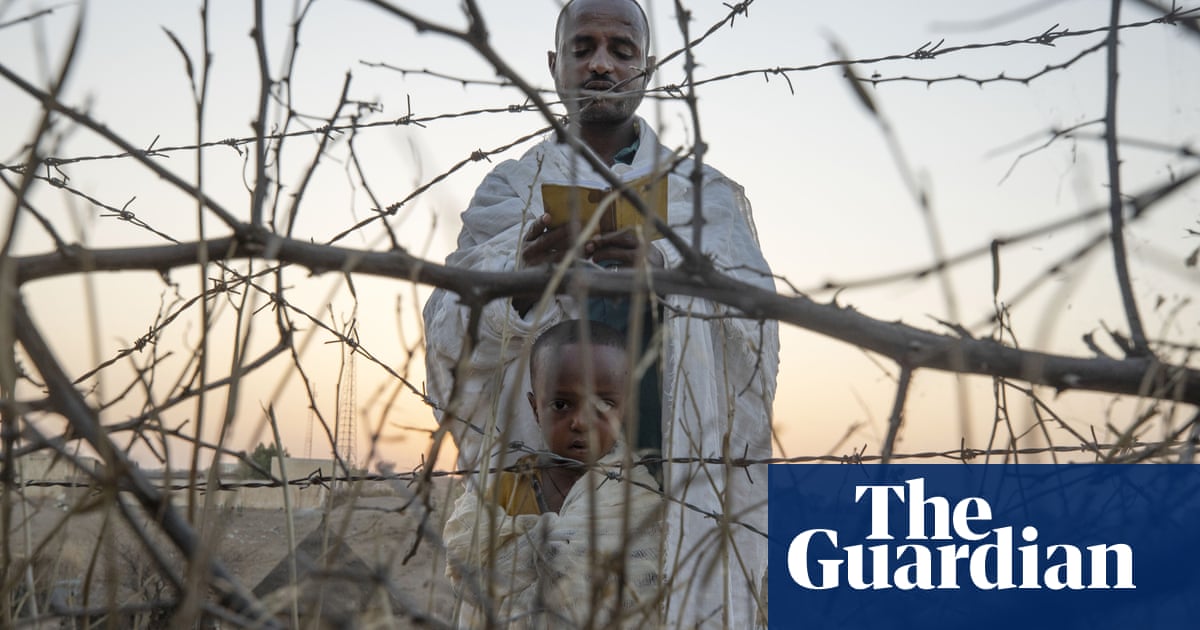 Researchers studying the conflict found that in the more than 150 massacres in Tigri, nearly 2,000 people were killed by soldiers, paramilitary and insurgents. The oldest victim is in his 90s, and the youngest is a baby.
The identification is based on a report from a network of information providers in the Northern Province of Ethiopia managed by a team at Ghent University in Belgium. The team has been studying the conflict in Tigri since the outbreak last year, and cross-checked with family and friends testimony, media reports and other sources.
This list is one of the most complete public records of mass killings of civilians during the war and will put international pressure on Ethiopian Prime Minister Abiy Ahmed. Ethiopia claims that many reports of atrocities are exaggerated or fabricated of.
Abiy launched a military offensive in November with the aim of "restoring the rule of law"
; in Tigray by removing the incumbent party Tigray People's Liberation Front (TPLF) after a surprise attack on the federal base.
The TPLF leader evacuated its stronghold in the provincial capital of Meckler and loyal to the interim government in Addis Ababa, and declared the offensive a success.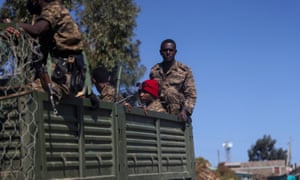 But since then, mass killings and violence against civilians have continued as federal forces and their allies are fighting insurgents. In recent days, there have been clashes around the town of Selekleka on a main road in the center of Tigray.
Twenty of the massacres listed by the panel occurred in the last month. The massacre is an event in which at least 5 people died. These included the killing of about 250 civilians in Humera within three days. Humera is an economically and strategically important town in the westernmost part of Tigray. According to reports, the town had carried out ethnic cleansing of the local community.
Eight days ago, Eritrean soldiers were searching for suspicious Trojan Liberation Front rebels in a village in Grisana (50 miles southwest of Mrizelle) and killed 13 people. There was fierce fighting in the area. The victims included three men in their fifties, several women, one fifteen and one two-year-old.
Professor Jan Nyssen, a geographer in charge of the survey, has lived and worked in Tigri for decades. He said the research was "like a war memorial".
He said: "These people should not be forgotten and these war crimes should be investigated… The list is to show the seriousness of what is happening. We know there are more, but… we know the names and circumstances of the 1,900. "
After more than 2,000 phone calls, including approximately 100 in-depth interviews with witnesses, a list of identified victims was determined. The list of victims collected by the team from social media posts and other sources totals more than 7,000. The main research findings based on this information were published on Thursday, and its name was published on Twitter.
Researchers found that only 3% of the victims were killed in air strikes or artillery. Most people were shot in summary executions during searches or organized massacres, such as in Aksum (of which 800 people are believed to have died), or in Mai Kadra ) Town, where 600 people died in violence, blamed on militia loyal to TPLF.
More than 90% of the identified victims are men. Among the convictions, Ethiopian soldiers appeared to have caused 14% of the killings, the Eritrean army fought with federal forces 45%, and the irregular paramilitary forces in neighboring Amhara province accounted for 5%. Witnesses accused Ethiopian and Eritrean soldiers of acting together in 18% of the cases.
One of the researchers, Tim Vanden Bempt, said that the team's massacre list did not include the perpetrators because the information is usually scattered.
"A lot of things are still unknown. In many incidents, we cannot tell which party should be responsible immediately. Therefore, for example, soldiers from the TPLF camp may have committed two or three massacres, but we cannot say with certainty."
Abiy first publicly admitted to the possibility of war crimes in Tigray last month. He told the MPs that despite the "exaggerated propaganda carried out by the Task Force Party… the report shows that atrocities have indeed occurred in the Tigri area."
He said that war is "an annoying thing" and promised that soldiers who raped women or committed other war crimes would be held accountable.
Eritrean officials described the allegations of atrocities committed by their soldiers as "heinous lies."
Humanitarian officials say that more and more people may be starving in Tigray. Madiha Raza of the International Rescue Committee recently visited the province and said the situation is very serious.
"The situation in rural areas is the worst. Medical centers, schools, hospitals, banks and hotels have been looted. The people I interviewed heard many reports of civilians being rounded up and killed. Farm animals and food were burned or destroyed, and the entire conflict The fear strategy was used during this period," Raza said.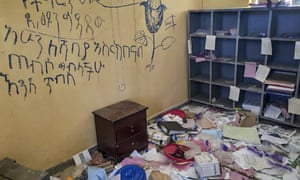 There are constant claims about widespread violations of human rights, including a wave of sexual violations. The United Nations said last month that it had reported more than 500 rape cases to five clinics in Tigray. It said that due to stigma and lack of health services, the actual number may be much higher.
Selam, a 26-year-old farmer, fled her home in the central town of Korarit with her husband, children and hundreds of others in mid-November. "Because Amhara (Amhara) Special forces beat and killed people". The family walked for a month before reaching a safe place.
"During the journey, we saw a lot of bodies… I witnessed many women being raped in front of my eyes. Five or more troops will rape every woman. She said some of them were sentenced to death for raping them.
Other witnesses described teenage girls, "Everyone had their bones broken after being raped by 15 or 16 people." Merkel University recently installed metal fences to protect the dormitories that house female students.
Ethiopian Ambassador to the United Nations Taye Atskeselassie Amde said last week that the Ethiopian government attaches great importance to allegations of sexual violence and has deployed a fact-finding mission
In the leaked records of a meeting between foreign diplomats and Ethiopian General Yohannes Tesfamariam last month, he described the conflict in Tigri as a "dirty war" and civilians were undefended.
The lead author of the Ghent report, Dr. Sofie Annys, said that their maps and database will be updated regularly.