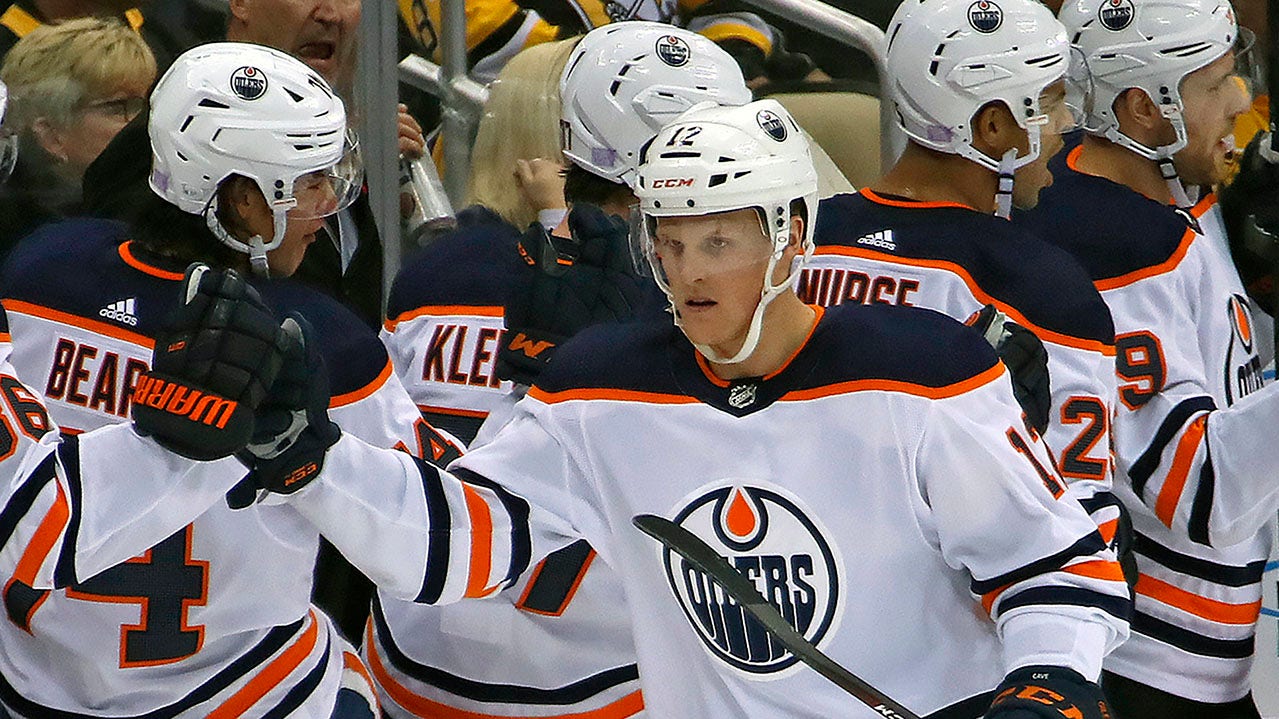 The wife of the late Edmonton Oilers player Colby Cave (Colby Cave) criticized those who cannot protect themselves and others as the coronavirus pandemic worsens.
Emily Cave's husband died of a brain hemorrhage in April, and she urged her followers to take precautions seriously as Alberta began to repress again due to the surge in infections.
EDMONTON OILERS' COLBY died when his family was 25 years old
She wrote in an Instagram story on Thursday: "I have always left my opinion on COVID to myself or those around me, but today I reached the tipping point where I set new limits with Alberta."
"I personally saw and heard a lot of people's complaints. I understand that many people think they won't get it. If they do, they will survive. However, if your loved one gets sick soon due to other diseases, Car accident or dying, what will happen. & Then due to COVID restrictions, you are forbidden to be with them?!?!? My 25-year-old husband passed away alone… I don't know what his last breath was… Because of this global pandemic, I have not been able to hold a funeral."
;
NHL may be implemented temporarily next season
Colby Cave, who played for the Boston Bruins and Oilers, died in April at the age of 25. After suffering a cerebral hemorrhage and undergoing surgery to remove the colloidal cyst that was still stressing the brain, he was placed in a medical coma.
Click here for more sports coverage on FOXNEWS.COM
Emily Cave (Emily Cave) said she was surprised that her post was widely spread. She just wants people to know that this epidemic is affecting many lives, including her.
She wrote: "For kindness, please wear a mask. Wash your hands. If you cannot attend parties or do things that are essentially "luxury" in a happy world, it is not the end of the world. Because I tell you …
"This is not a luxury. Let the husband die alone. This is not a luxury. I received a call saying that he was dead instead of holding his hand. This is not a luxury. It was lost in a global pandemic. Loved ones."
Source link