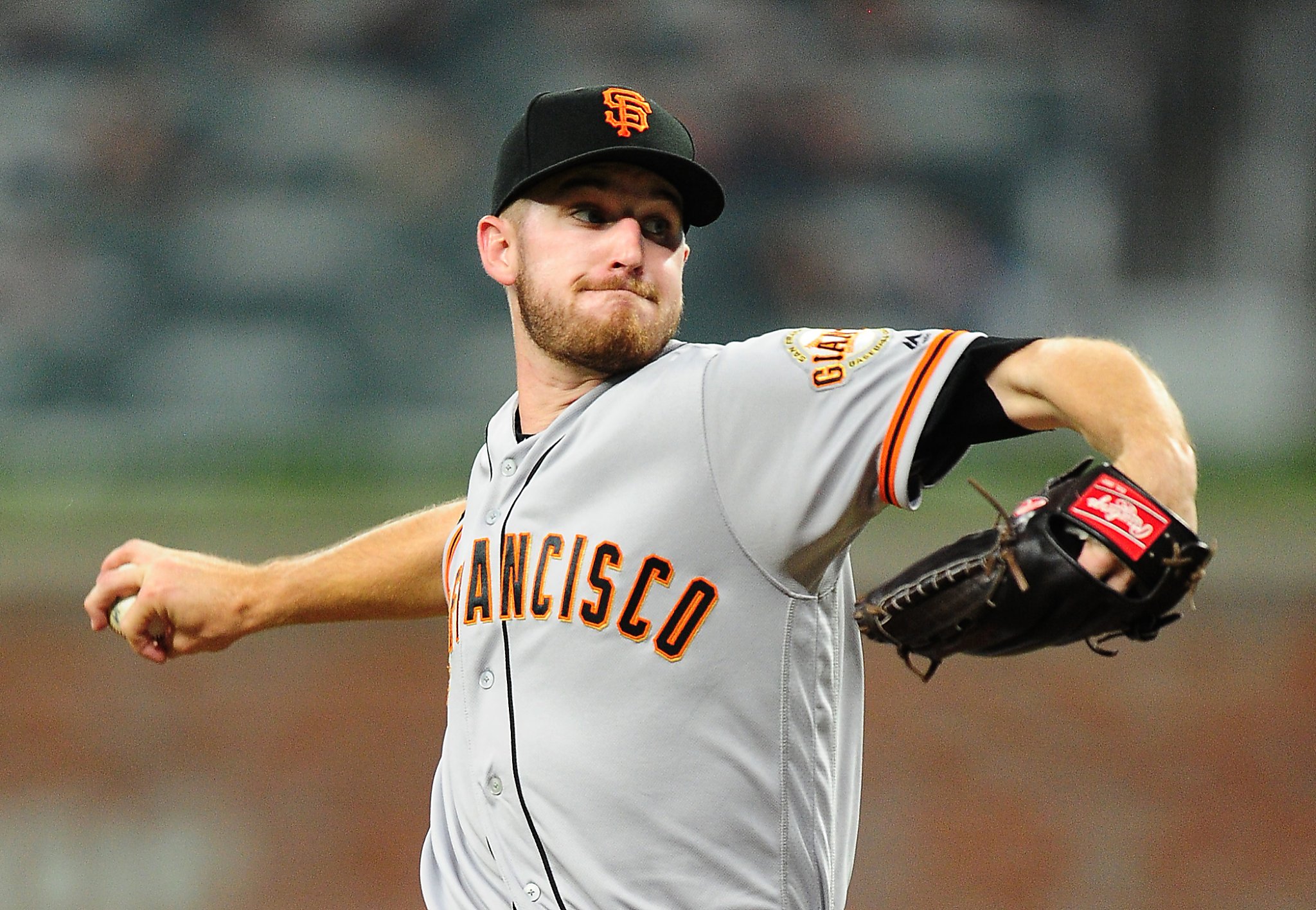 Photo: Scott Cunningham, Getty Images
A small earthquake shook a San Francisco Giants game on Monday night, just before Chris Stratton threw a pitch from the Giants. [19651940] The 3.5 magnitude earthquake was centered in Oakland and struck at 19:18 following the United States Geological Survey (USGS). It felt as far south as San Jose.
READ SFGATE's full coverage of the earthquake on Monday here. [19659140] The earthquake occurred just a few minutes after the Giants started a game against the Cincinnati Reds at AT & T Park. [19656140] NBC Sports Bay Area cameras wobbled at the same moment as Stratton Reds' star baseman attacked Joey Votto. The game continued undisturbed.
Giants fans were quick to thank the quake that they may have inspired a series of runs later in the game.
"Earthquakes happen and then the Giants start doing things," Edgar Corona wrote on Twitter. [19659146] "That was not an earthquake," tweeted @ baseballbabe_8. "It was the giants who made these runs." [196519140] Not only the cameras were shaking. Those in the stands said that they, too, felt the little quake.
Earthquake sure – I'm in the giant game. We felt it in section 315.

– Yukie (@yukiesano) May 15, 2018
The rolling quake was centered about 2 miles east of Oakland, USGS reported.
There were no immediate reports of damage or injuries
The earthquake prevented some Bay Area residents from enjoying another sport. Glen Park resident Roberta Guise said she watched the Golden State Warriors in the first game of the NBA Finals at Houston Rockets when she felt a "single punch".
"I thought the sofa had calmed down," she said. "Obviously not."
Michelle Robertson is an SFGATE employee. Send her an e-mail to mrobertson@sfchronicle.com or search her on Twitter at @mrobertsonsf .
[ad_2]
Source link