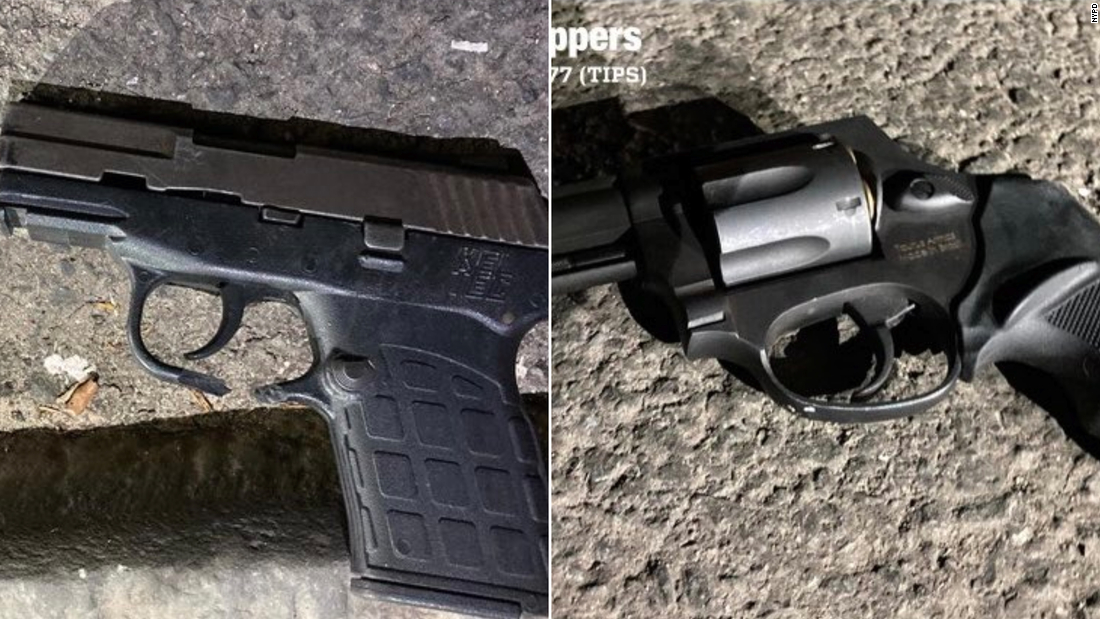 New York City Police Department Assistant Commissioner Kenneth Lehr said at a press conference on Saturday night that after the incident, a suspect and an innocent bystander had been taken to a local hospital for treatment .
Lyle said the third person pursued by the gunman was shot multiple times and died of injuries.
Lyle said that three uniformed officers heard gunshots around 6:30 in the afternoon, witnessed a man, and later shot the two men in their direction and were chased by him.
Lyle said the officer started firing at the gunman who was trying to flee, but met two other officers in uniform. The suspects threw their weapons under a nearby van and were detained without incident. Two guns were found at the scene.
Lyle told reporters that a gunman in the incident was taken to a stable hospital in a shooting with the police.
Lehr said that an innocent bystander who had nothing to do with the initial incident was shot in the arm while he was walking down the street. Before he was sent to a nearby hospital for surgery, the police provided assistance to the victim at the scene.
It is not yet clear where the guns that killed the victims and injured bystanders came from, Lyell said this will be determined during the investigation.
The officials did not disclose the victim's name before the victim notified the family.
When reporting the situation, the police said that they had no motive to shoot and that the charges against the suspect in custody were still under trial.
The incident is being investigated by the Investigation Division of the New York Police Division and the Detective Bureau.