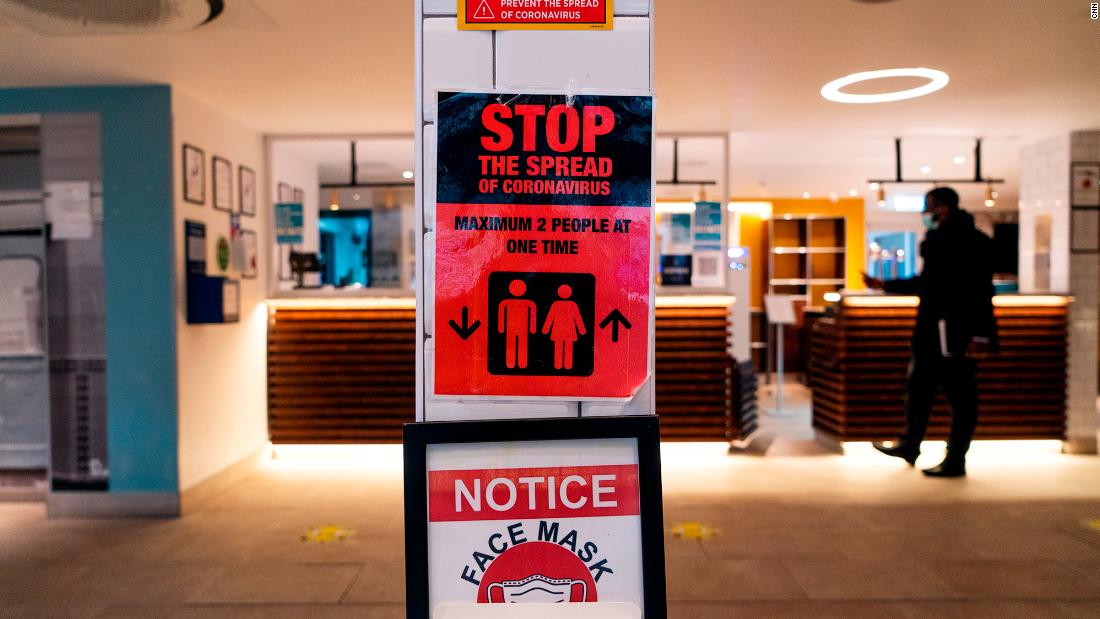 But today, apart from a bottle of hand sanitizer on a table, a box of masks and a sign that says "Cough and sneeze spread diseases", there are no other guests or furniture in the hall.
The word "Viruskiller" was engraved on the four-foot-long machine behind the boarding counter.
The hotel's manager, Alex Palaghiu, said the transition from a four-star hotel to temporary medical facilities was due to the need to help the country's sick National Health Service (NHS).
He said: "We are proud to be a part of it, so being a part of it is a very good feeling. I believe everyone should get together to support the NHS and save lives."
This is the first hotel in the UK to participate in the plan, but if successful, it will become a model for the conversion of more spare rooms in the hotel industry, many of which are in a state of lockdown.
Hospital beds are precious commodities
The NHS is currently facing an unprecedented crisis, with more coronavirus patients in hospitals than at any time during the pandemic. Officials say a new, more contagious variant of Covid-1
9 has gone out of control, resulting in record infection rates.
Prime Minister Boris Johnson has warned that the country's intensive care unit (ICU) is at a huge risk of being overwhelmed by the disease, which has infected 3.2 million people and caused 84,000 deaths.
Now, hospital beds are one of the country's most precious commodities, but so far, only three patients are recovering on the second floor of the originally empty hotel.
Hotel operators said they want health officials to send hundreds of Covid-19 patients in their way.
Meher Nawab, CEO of London Hotel Group, explained: "The hotel industry is almost closed, so we are all willing to open the door as soon as possible to allow patients to recover quickly."
The Croydon hotel does not have medical staff to support the patients. All patients are in the last few days of isolation and require very little care.
Palaghiu explained: "I and my staff, we are confident that everything will run smoothly, and create a safe environment for our staff and these early discharged patients."
Three meals a day non-contact delivery, if an emergency occurs, the phone will be available 24/7.
The staff completed a video training course provided by the NHS, strengthened their hygiene habits, and installed an air filtration system throughout the building.
When asked if he and his staff are unwilling to accept Covid patients, Palacio said: "It feels like we are not afraid."
"We have received proper training and clean standards are higher than before. Therefore, we are confident."
This four-star hotel is just around the corner of a large hospital, and the staff here said they are eager to provide some extensions for overwhelmed doctors and nurses.
A study conducted by Kings College London in the summer of 2020 showed that nearly half of ICU workers in the UK showed signs of post-traumatic stress disorder (PTSD). Some of the people surveyed have experienced self-harm thoughts, while others have turned to alcoholism.
The owner of this hotel brand said that they keep in touch with NHS leaders every day and hope to see their spare rooms full in the next few days.
"Through Best Western, we have more than 5,000 hotel rooms. Many other (hotel) brands have already approached us and we can open 10,000, 15,000, 20,000 hotel rooms in a few weeks to assist the NHS," Nawab said.
As the number of cases in the UK increases, health officials may soon accept this proposal.
Source link