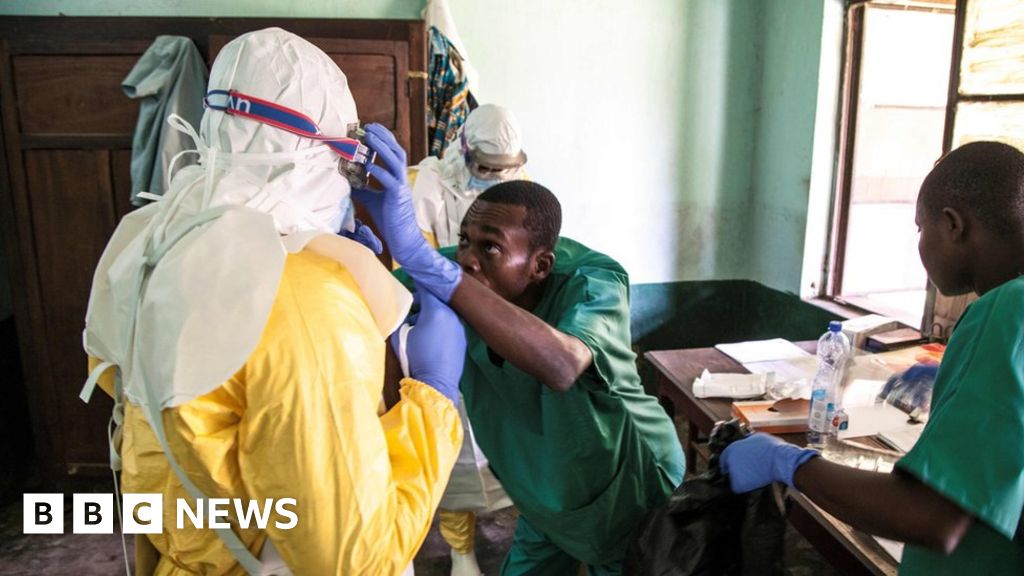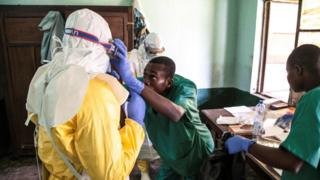 The Ebola outbreak in Congo has spread from the countryside to a city, raising fears that the disease will be increasingly difficult to control.
Health Minister Oly Ilunga Kalenga confirmed a case in Mbandaka, a city of one million people, about 1
30 kilometers from the area where the first cases had been confirmed earlier this month.
The city is a major transportation hub with routes to the capital Kinshasa.
Forty-two people have become infected and 23 people are known to have died.
Confirmed, probable and suspicious cases of Ebola were recorded in three health zones in the Equate province of Congo, the World Health Organization (WHO)
Peter Salama of the WHO said health workers identified 430 people who may have had contact with the disease and were working to find more than 4,000 contacts of Ebola patients spread across northwest Congo
more than 4,000 doses of an experimental vaccine sent by the World Health Organization (WHO) came with a soon to be expected additional batch in the country.
The vaccine of the pharmaceutical company Merck is not licensed, but was effective in limited trials during the Ebola outbreak in West Africa
It must be stored at a temperature between -60 and -80 C. The power supply in the Congo is unreliable.
Mapping the West Africa Ebola outbreak
Around 11,300 people died in Ebola in Guinea, Liberia and Sierra Leone between 2014 and 2016.
Source link