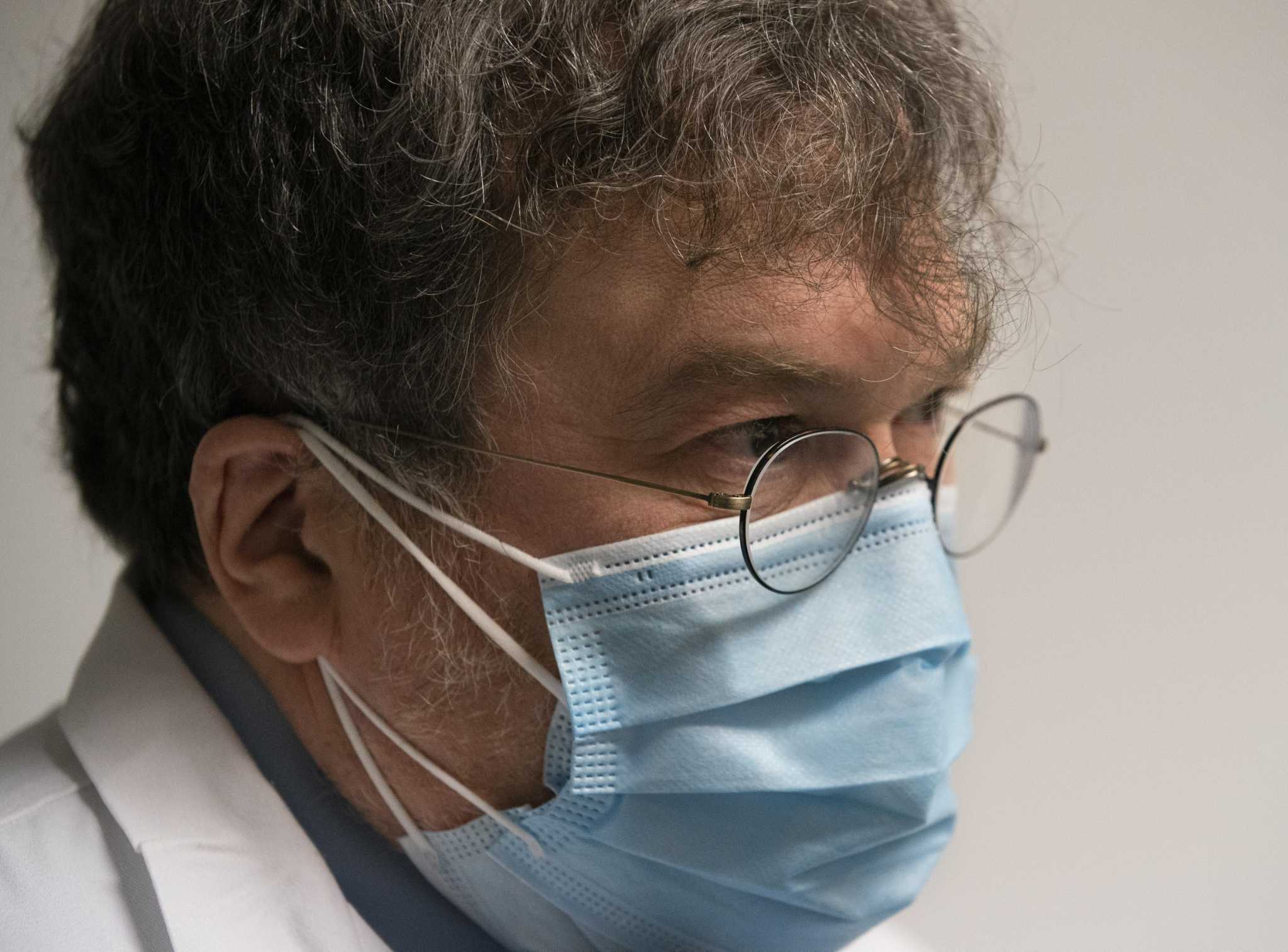 With the extension of COVID-19's lifespan, Dr. Peter Hotez, a coronavirus vaccine researcher, has become more and more familiar, and has frequently appeared in the reports of the Chronicle and in the National Cable News Channel. He was an exhausted expert, and he explained clearly (and more enthusiastically) the scientific principles of viruses and the knowledge that people need to understand.
Headquartered in Houston, Hotez is a professor and dean of the Baylor College of Medicine's National School of Tropical Medicine and co-director of the Texas Children's Hospital Vaccine Development Center.
We recorded this interview with him on Wednesday, June 24. It has been edited for readability and clarity.
I just re-read the interview you and I made two months ago (April 21).
[Laughs.] I am afraid to ask me what I said.
You said: "It doesn't make sense to open the economy prematurely without any preparation. Then everyone is sick again, filling the ICU, and we look like New York and New Jersey."
Of course, Texas did reopen the economy before new cases declined and without our public health infrastructure. It's been two months now. Texas Medical Center's conventional ICU beds are full, and new cases in Harris County are exponentially increasing.
So sadly, you call it correct. Now, if there is no "I want to tell you" message, how do we reload this sprite back into the bottle? What does Texas need to do now?
Knowing that I had expected it, this did not bring me much satisfaction. I think the only thing I am absent is that I did not expect to see the case grow exponentially in June. I expect it in July.
Why is this predictable and predictable? In fact, we performed very well in March and April. Governors, county administrators and mayors are really the most important: we have implemented active shutdowns. When they saw what was happening in New York, they said: "We don't want this to happen here." The impact was closed shortly after the community spread began-meaning that there are hundreds of our ICUs instead of Thousands. That's great.
But the problem is this: the epidemiological modeler tells us: "Guys, good job. Now, keep this state throughout May. Then you will return to the containment mode, which means every million per day Residents have fewer than one new case."
This will also give us time to build a public health infrastructure, which is what we need for all contact tracking, testing, epidemiological modeling and public health messaging-and perhaps an application-based symptom monitoring system can also be created. But that didn't happen.
Early opening has a lot of economic pressure, and reopening began on April 30. This is the first problem.
Question 2: Although the idea of ​​opening things at 25% or 50% capacity is correct, I don't think many people understand this. They gathered in the bar on the beach in Galveston. I suspect that in most bars in our metropolitan area, there are people who bounce and say, "Hey, wait, a quarter of us are full, so we have to start shutting people out." It is more or less as usual.
The third mistake is the failure to establish public health infrastructure commensurate with the need to maintain the economy. We do not have a sufficient number of contact trackers or enough tests. We have never deployed a complex system based on integrated applications for symptom monitoring. We have no firm public health message. We have never obtained the epidemiological models of metropolitan areas.
So now we are in this situation. I am very worried
If we do nothing, the spread of the virus will continue until we reach mass immunity. This is the moment when the virus spreads slower, because too many people have been infected, so the number of people infected with it has decreased. If we assume that 60% of the population must be infected to achieve immunization of the herd, and about 1% of the infected people will die, which means that to achieve immunization of the herd in Harris County, we expect there will be 30,000 deaths here. We cannot tolerate this.
We must intervene, and now we must intervene. I want to see a plan before the weekend.
What does the plan look like?
Of course, masks are necessary. And I think it will require a certain degree of mandatory social isolation.
I don't want to be too standard. We need to give leaders some flexibility. But this will be some combination of restrictions on bars and restaurants, workplaces, gyms, and all other aspects we have been talking about.
How long will these restrictions last?
Well, we have to learn our course. We must redo everything we do. It is frustrating that we need to return to containment mode. Now we need to do all the work that should be done by the end of April: lock it until we will enter containment mode and put all the public health infrastructure that is still missing in place.
Now, I think the battle is, let's do something now to save lives just before the weekend. We don't have to make all plans. But at least, before the weekend, we should take appropriate measures in all major metropolitan areas (Houston, Dallas, Austin, San Antonio).
Later, we can perform more operations on how to perform this operation. However, if we put it for another week, only more patients will enter our ICU. And remember how this works: the number of deaths lags behind the number of cases. The first is the number of cases, followed by the number of hospitalizations. The rise of death is the last, but the rise of death will definitely come.
As I understand it, in New York, the increase in mortality when the hospital is overwhelmed is not only due to the death of COVID-19 inpatients. There are also people who die because they are unable to get treatment or are unwilling to seek treatment for diseases such as heart disease or stroke. Is this risky?
Yes. There are many reasons for the rise in deaths. First, people die of COVID-19 at home.
Second, people are also afraid of going to the hospital, so they ignore chest pain and other life-threatening conditions. They cannot get care of diabetes and other chronic diseases.
The third cause of death is that as ICUS begins to meet the ability requirements, the management of all these patients becomes more difficult and the mortality rate in hospitals rises. We have seen this in Lombardy, Italy. We have already seen it in New York.
We need to intervene. That's why I worked so hard. This is very unusual for me. You know how scholars are doing: we tend to speak in shades of gray, and if we criticize it, it's weak praise, right? But we are not there now.
So if you have read my Twitter feed, or you have seen my anger on CNN or MSNBC, that is why. This is really important.
lisa.gray@chron.com
Source link