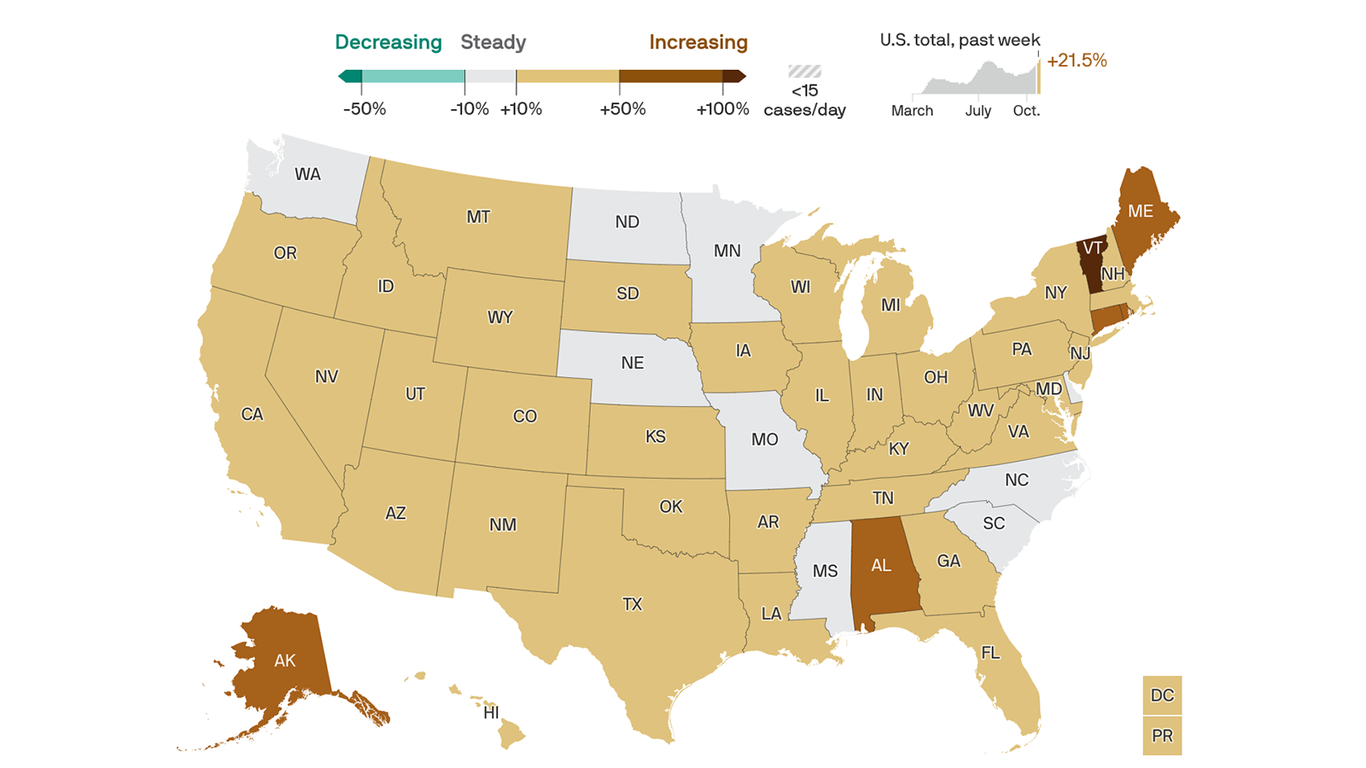 In the last week before Election Day, the new coronavirus infection has soared to the highest level in history, in fact ensuring that the pandemic will become the main problem in the United States, as voters prepare to elect the next president.
Big picture: At the moment when voters chose between President Trump and Joe Biden, cases surged and local hospitals felt pressure. President Trump insisted that the pandemic was over, and Joe Biden took the crisis. As the core of the campaign.
Its location: In the past week, an average of nearly 72,000 people tested positive for the coronavirus every day. This is the highest 7-day average on record.
In the past week, the United States twice set new records for most cases in one day.
Over the past week, the virus has been strengthened in 41

states (including almost every important battlefield state).
The rate of new infections has risen by 16% in Arizona, 21% in Florida, 22% in Ohio, 23% in Wisconsin, 25% in Michigan, and 33% in Pennsylvania.
The only exception is North Carolina, where infections remain stable at approximately 2,200 cases per day.
What's next: The third wave of infections has already begun to strain hospital resources in some parts of the country and will inevitably lead to more deaths. It has killed nearly 220,000 Americans.
For example, Wisconsin reported new single-day records of cases, hospitalizations and deaths on the same day.
This will almost certainly get worse before getting better. As the cold weather causes people to move social activities indoors, the virus is expected to spread more easily.
Bottom line: Eight months have passed since the pandemic. Not only did the United States fail to contain the virus, but it also spread faster than ever before.
Every week, Axios tracks the changes in new infections in each state. We use 7-day averages to minimize the impact of daily variances in state reports.