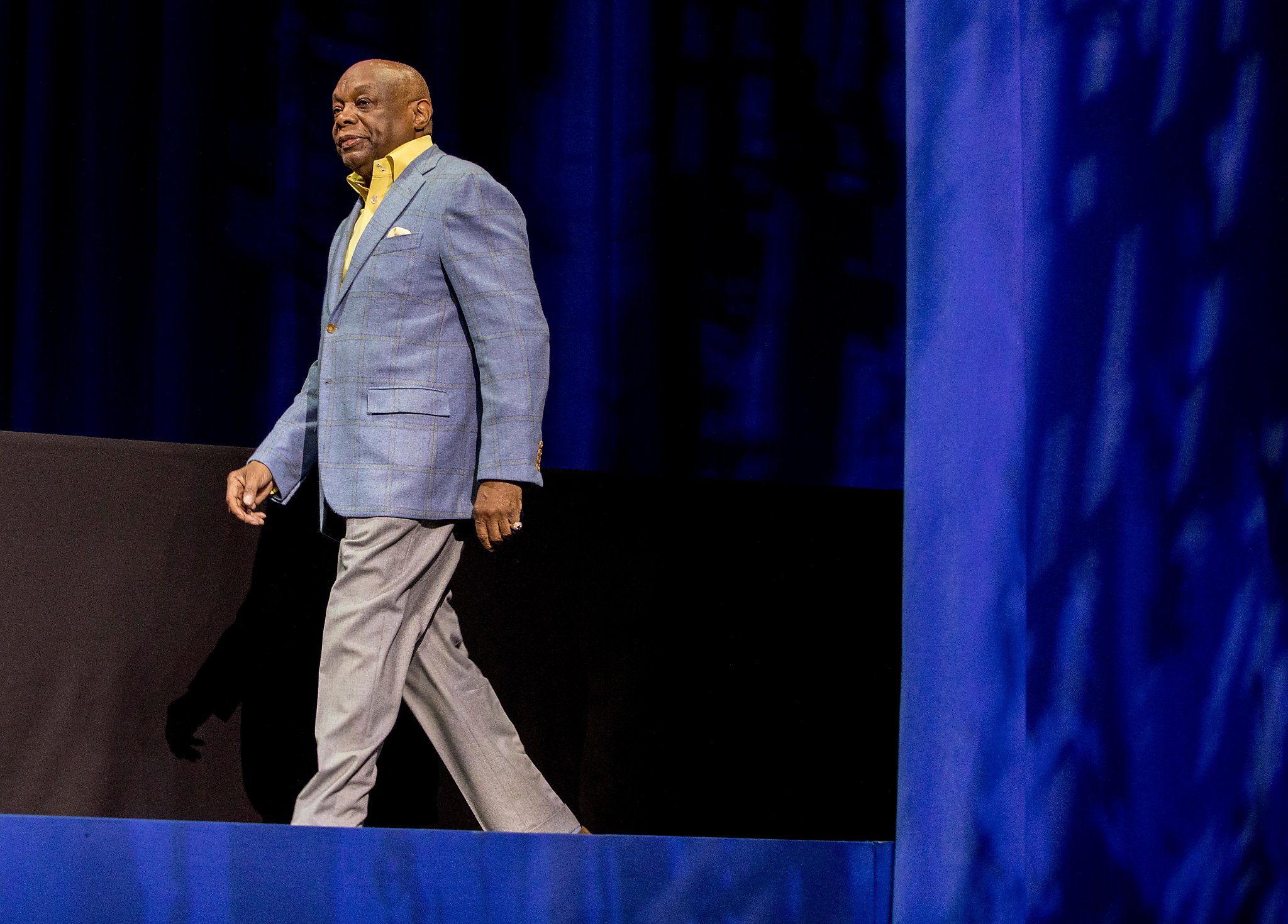 The BET award on Sunday evening included former San Francisco Mayor Willie Brown paying tribute to those who passed away last year at the "Memorial" event.
Just one problem: he is still alive.
Brown, 86, was surprised to receive a large number of calls from friends and family to check his health.
Brown said on Sunday night: "I don't know why the phone is all on." "In the end, my niece called her and made her angry-she said, 'if you are going to die, you should tell me.'"
The screenshot of the broadcast shared on social media showed a photograph of a smiling Brown, titled: "Politician William Lewis Brown Jr." The internet seems to confuse Brown with Willie Brown, the Oakland Raiders cornerback in front of the Hall of Fame, who died in October at the age of 78.
BET issued a statement on Monday morning stating that the error has been corrected.
Company officials said: "Our most sincere apologies are dedicated civil servants, former San Francisco Mayor Willie Lewis Brown Jr."
; Has contacted Mr. Brown and his family directly."
Brown wrote a weekly column for The Chronicle. He said he hadn't seen it, but he first heard friends from the East Coast (the award was broadcast earlier), and then listened to BET executives, The latter "apologies" for the error.
Brown said he was told that BET will correct its broadcast on the West Coast. He said he was "surprised" and no one had verified his alleged demise, but he laughed overall.
Brown said: "I also said, 'no matter what you do, don't fire anyone.'
Brown said a friend who called on Sunday was contemplative of the reaction to the "news" of his death. Brown joked: "I said, 'this does not mean that I will be taken care of.' 'those who owe me money. "He said these calls confused him.
Brown said, "I said, 'Let me ask a question: If you think someone is dead, why would you call them?" "One of me said, 'Know you, I'll call you.'"
Chronicle writer Tony Bravo contributed to this report.
Matt Kawahara is a contributor to the San Francisco Chronicle. Email: matt.kawahara@sfchronicle.com Twitter: @matthewkawahara