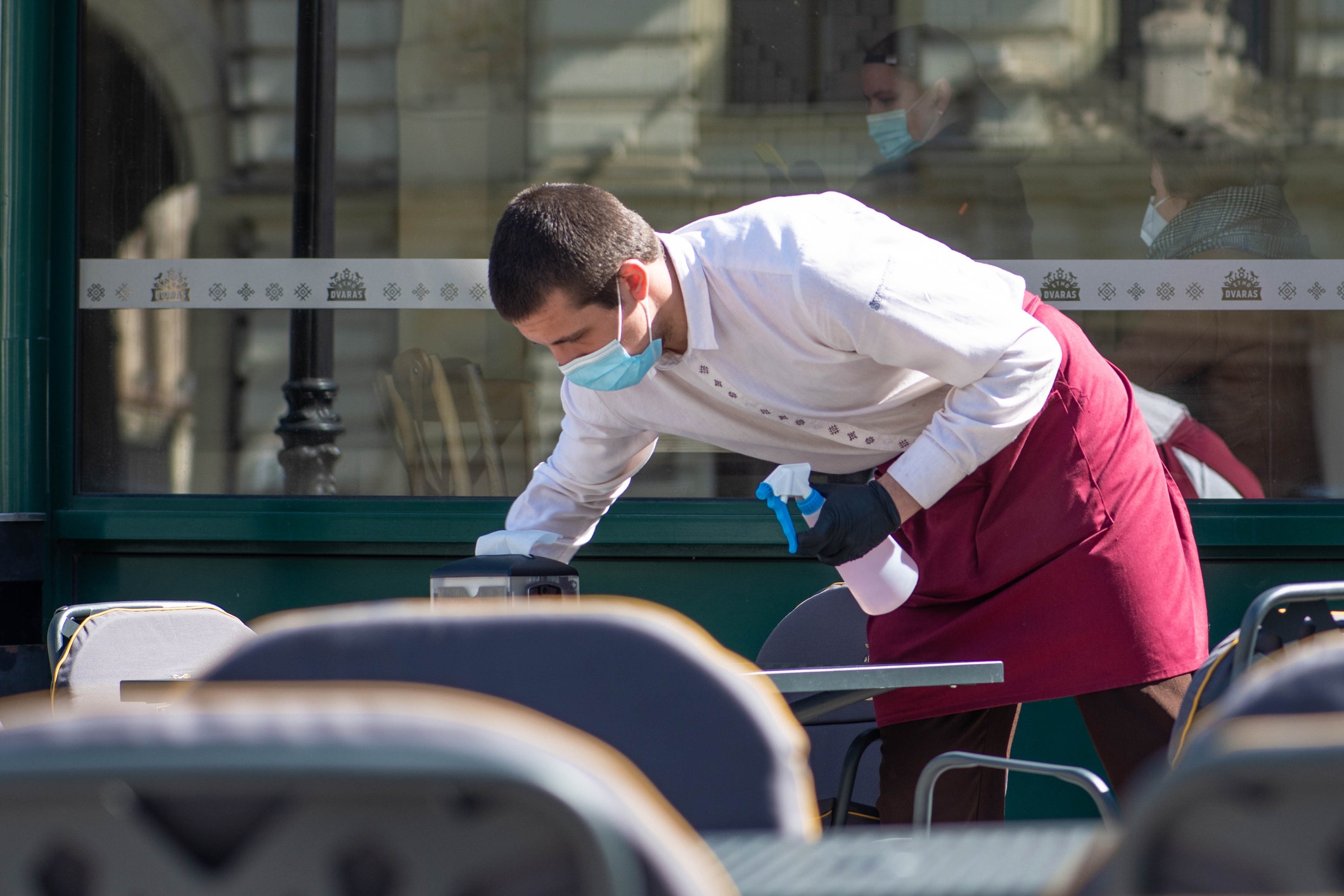 According to an update from the Centers for Disease Control and Prevention (CDC) on Monday, the probability of catching COVID-19 from the surface is less than one in 10,000.
The CDC has clearly stated that COVID-19 is a respiratory disease that is spread mainly through human-to-human interaction, but last spring pointed out that "people may get COVID-19 by touching surfaces or objects with the virus. Touch their mouth, nose or possibly eyes."
CDC report finds DOZENS outbreak in Illinois bar infected with CORONAVIRUS
The CDC website now cites several studies, "It is recommended that the risk of SARS-CoV-2 infection through the poisonous gas transmission route is very low, usually less than one in 1
0,000, which means that each contact with a contaminated surface is less than 1. Causes infection. The chance is 10,000."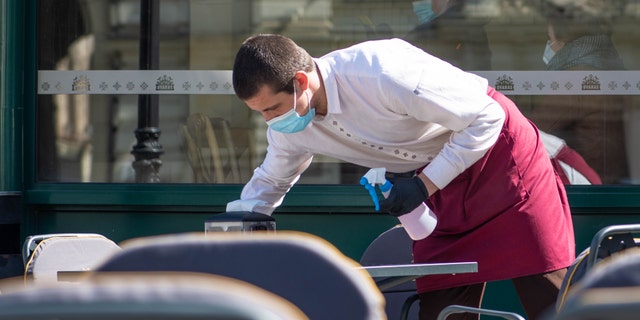 The agency cited the 2020 study of the US Infection Control and Environmental Science and Technology Letters. Studies have shown that the possibility of spreading through the surface is smaller than outdoors.
CDC updates coronavirus guidelines for child care centers
According to CDC data, COVID-19 will not survive more than three days on indoor surfaces including steel, glass and plastic, although "porous" surfaces may keep the virus longer. The agency pointed out that experimental conditions do not necessarily have to mimic real-world conditions.
The CDC stated that the use of disinfectant cleaning products registered on the Environmental Protection Agency's N-list helps clean dirt and bacteria on surfaces, but in indoor and outdoor community environments, there is "almost no scientific support for the routine use of disinfectants". Prevent SARS-CoV-2 transmission".
Click here to complete coverage of the coronavirus
However, the agency recommends disinfecting high-contact indoor surfaces within 24 hours after the COVID-19 enclosure is traced back to the indoor environment.
Source link