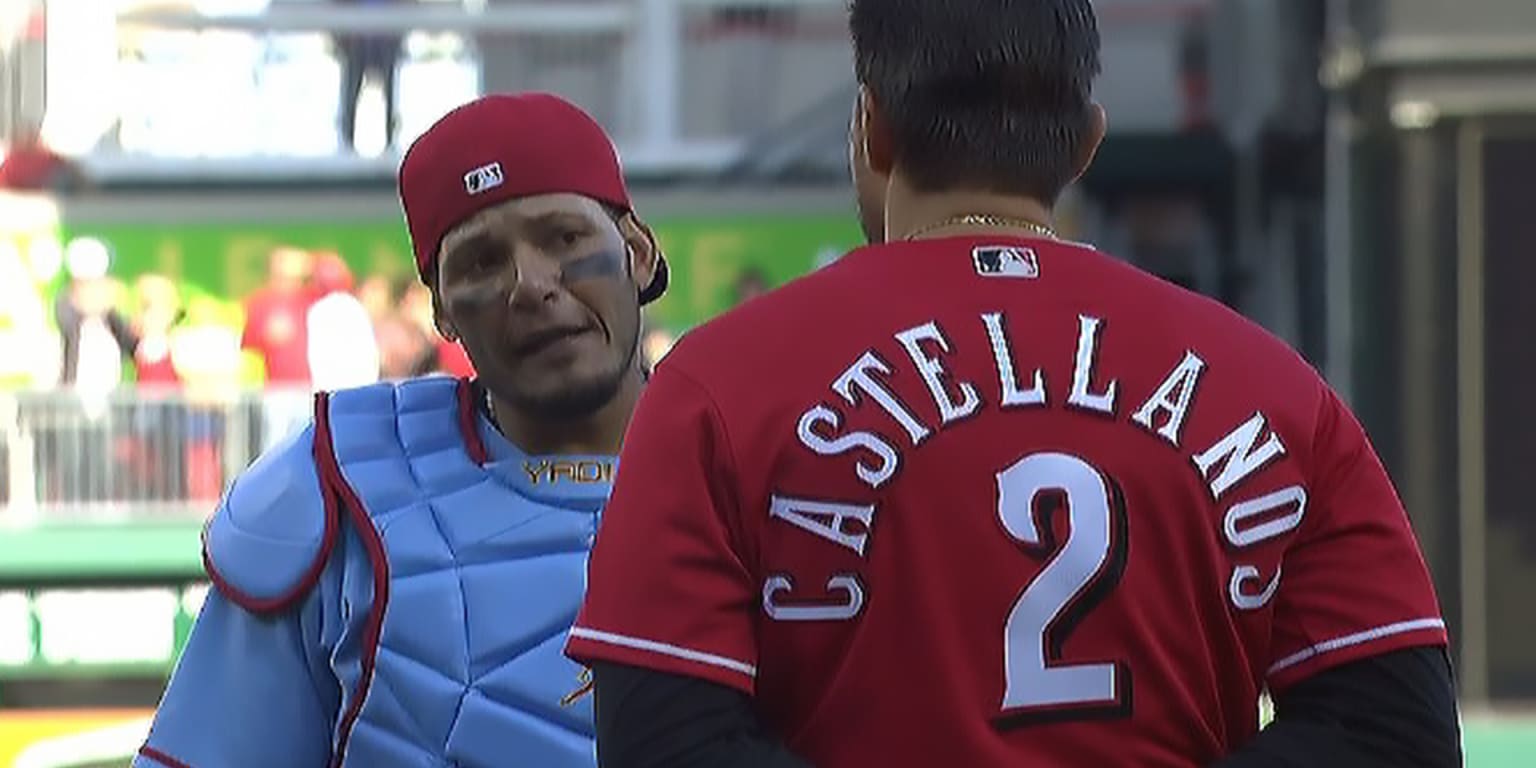 Cincinnati – The Red Army and the Cardinals have been arguing for years and expanded their bench in the fourth game on Saturday, further expanding part of their competition.
Cincinnati led 6-2 when pitcher Jake Woodford hit Nick Castellanos with a fast ball. Castellanos picked up the ball and offered it to the pitcher, dissatisfied with Woodford and Cardinals receiver Yadier Molina.
Later in Mike Moustakas (Mike Moustakas) batting game, Woodford threw a wild pitch, he hit Castellanos from third base with a first start. When the two got together, Woodford was covering the plate. Castellanos stood up and knelt to Woodford, which caused Molina to defend his teammates.
That emptied the canoe and cowshed.
After the Cardinals backup Jordan Hicks pushed the reds shortstop Eugenio Suárez, when Donnybrook reignited in the outfield, the two teams returned to the battlefield The disaster is fading. While Castellanos and Molina were still talking on the field, the participants poured into the grass.
Castellanos is the only player who quit the game. In fifth place, he was replaced by Aristides Aquino.
Last Thursday, Castellanos hit an opening day home run after being 6 shots behind Cincinnati, then waved the bat and waved the bat.
The two teams quarreled infamously in 201
0. Molina was in the middle position when he and Brandon Phillips exchanged words at home plate before being hit by a bat by the Reds' second baseman.
Source link