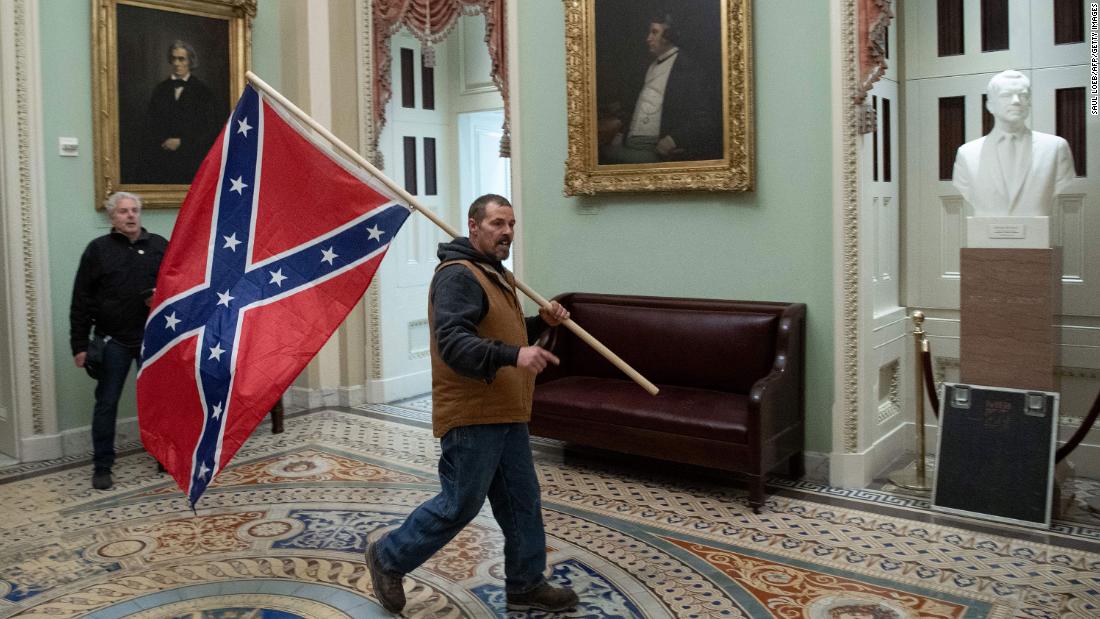 The agency specifically asked about the person seen in photo 30. In addition, it has issued numerous announcements seeking help to find dozens of other people captured during an attempted rebellion.
The FBI "is seeking public assistance to identify individuals who entered the U.S. Capitol illegally on January 6," the Washington DC office said on Twitter. Alcoholics may specifically refer to photo 30.
Some people who stormed into the Capitol have stepped forward, or have been identified by CNN and other news organizations. Many people face criminal charges, and some people are unemployed or unemployed because of their participation.
Anyone who knows information about the person holding the national flag or anyone else participating can contact the FBI at 1-800-CALL-FBI. You can also submit tips by clicking here or going to tips.fbi.gov.
To submit photos or videos showing violence in the Capitol, please click here or go to fbi.gov/USCapitol.
Source link