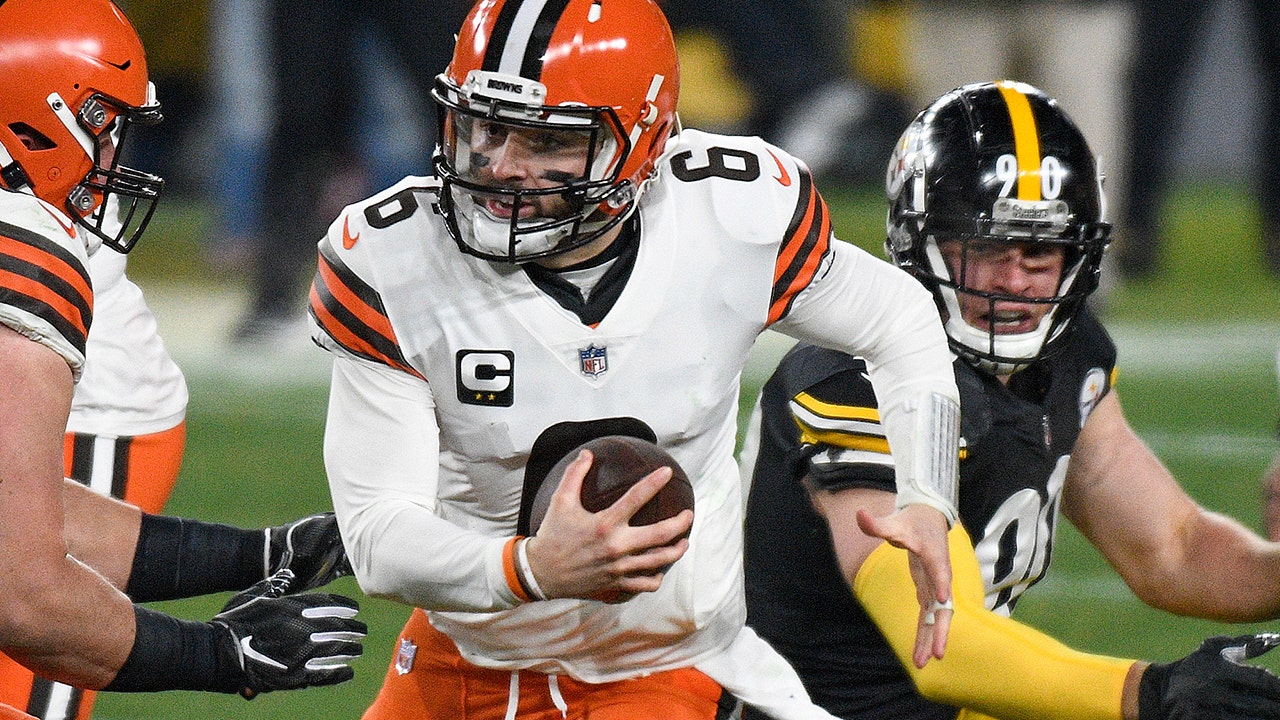 The Cleveland Browns have dealt with the coronavirus problem in their locker room for the past two weeks, which affected Sunday's game against the Pittsburgh Steelers, even if it won.
Joel Bitonio (Joel Bitonio) missed the game, Cleveland (Cleveland) was forced to replace Michael Dunn (Michael Dunn). Dunn maintained a bargaining ending with the offensive line, but the undrafted rookie injured his calf late in the game.
Click here for more sports coverage on FOXNEWS.COM
Blake Hance just joined the Browns' main lineup earlier this week, but has never participated in an NFL game. He proposed to Dunn late in the game and kept quarterback Baker Mayfield away from the Steelers guard. Mayfield did not fire the entire game.
Due to the team̵
7;s coronavirus issue, Hance did not even have the opportunity to practice with Mayfield, thus shutting down their facility.
The three-year-old quarterback told NBC's Michelle Tafoya after the game that he didn't know who Hans was, and he just met him in the locker room before the game.
Mayfield said: "We asked Michael Dunn to intervene in Joel Bitonio's left back, and then Michael was injured. A man named Blake was there before the game started. I was introduced in the locker room and stepped up in the fourth quarter."
2020-21 NFL District Round Table Games, Schedule and More
Peter King recorded Hans' arrival and the Browns' problems in Monday's "American Football Morning" column.
Cleveland signed Hunts from the practice team of the New York Jets before the start of the 17th week. According to King, Hans needs to be within driving distance of Cleveland and is already in the NFL team's regular testing program. Due to the coronavirus health and safety agreement, players signed with the new team need to test negative for five consecutive days, and Hans had tested negative earlier in the day.
According to King, Hans arrived at the team hotel and immediately recognized Brown's substitute Keith Kinum. The two have served on the Washington football team in the past.
Click here for the FOX News App
Browns general manager Andrew Berry told King: "This is largely the story of 2020."
Source link