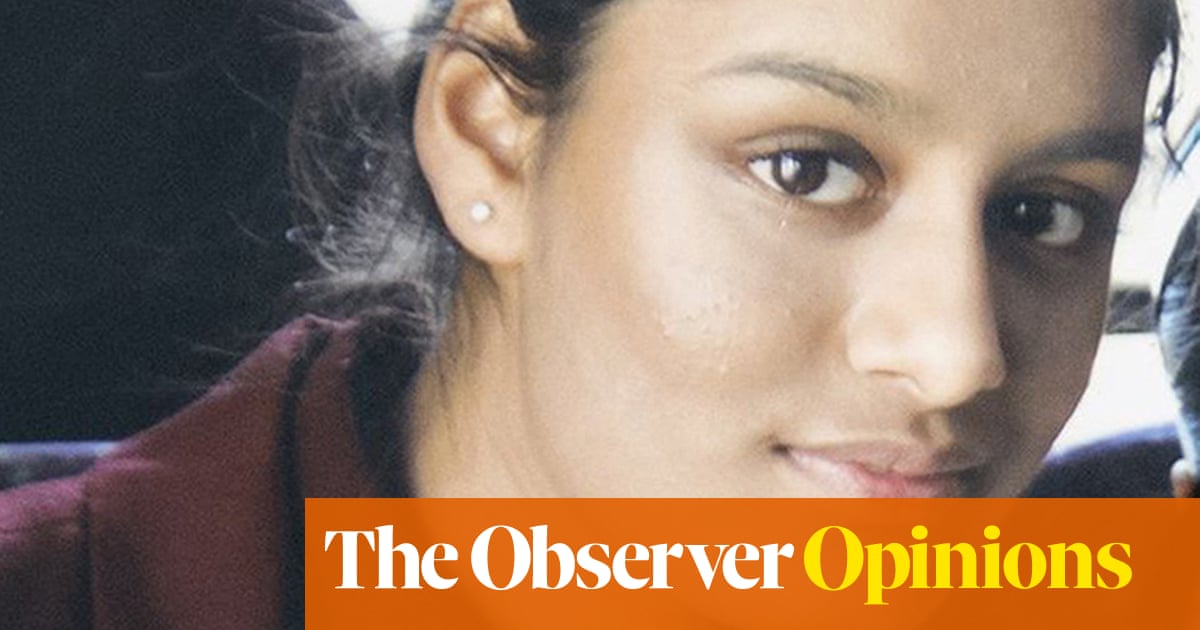 smallHamima Begum has the right to challenge the government's decision to deprive her of her British nationality. However, she cannot exercise this right until the Secretary of the Interior says yes, even if it will never be. This seems to be the inside story of the Supreme Court's ruling, which won the Home Office's decision to ban "jihadist brides" from entering the UK on the grounds of "safety".
In addition to legal issues, there are deeper political and moral issues. Refusing to enter Begum is not just shutting her out. This also forces other countries or organizations to be accountable to her.
Began̵
7;s parents are from Bangladesh. According to the Ministry of the Interior, this made her a citizen of Bangladesh (although Bangladesh denied this and insisted on denying her entry). Why transfer the moral responsibility of people born and raised in the UK to another country just because their parents are from the UK?
Begum is in Al-Hawl camp, led by the Kurdish Syrian Democratic Forces (SDF), which mainly destroys the Islamic State (Isis). Why should Britain expect the Self-Defense Forces to take responsibility for British citizens who help its ferocious enemies?
Then there is the issue of two-tier citizenship. The nationality of any British person whose parents were born in this country and does not have dual nationality is unconditional. Citizenship is conditional for parents whose parents were born abroad or who have resorted to other citizenships (even in countries they have never set foot in). That is morally wrong.
Of course, Begum has to face his own moral responsibilities when joining Isis. She can do this during the trial. However, no matter how horrible her behavior is, she is still a person who has legal and moral obligations in the UK.
The debate about Shamima Begum does not just involve Begum himself. It involves the nature of citizenship and the meaning of moral responsibility. This is also related to the degree to which we are willing to sacrifice moral obligations in the arena of political expediency.
•Kenan Malik is a columnist for The Observer
Source link