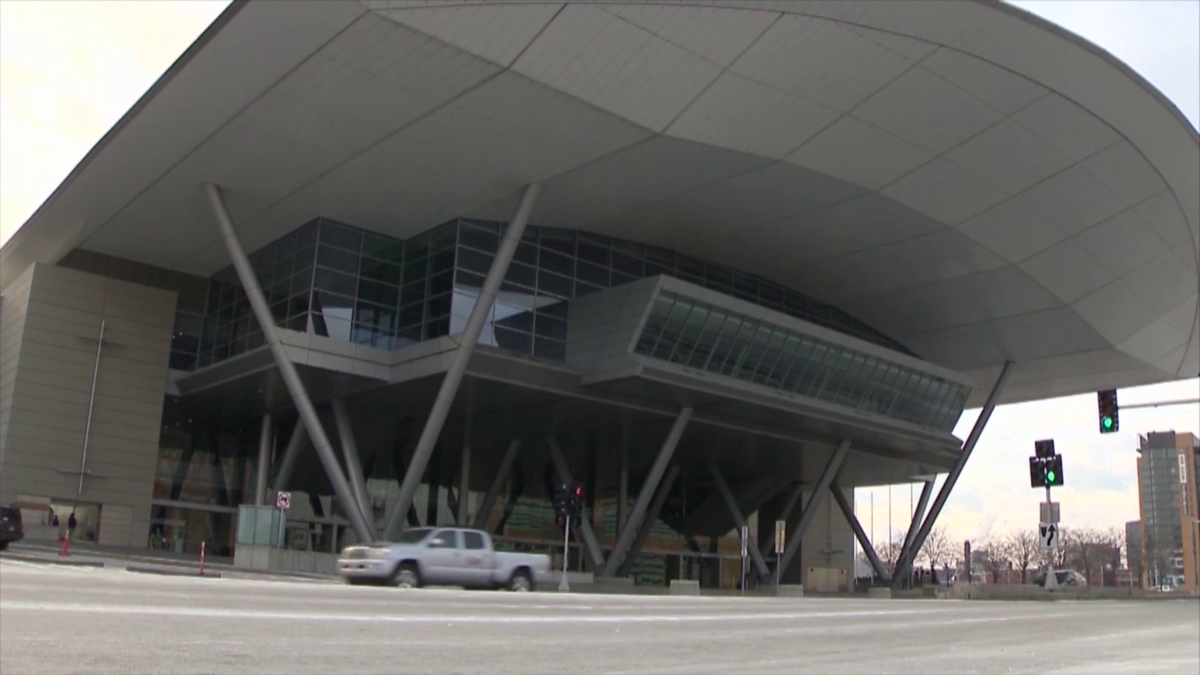 Boston will host a weekly free weekly movie conference throughout July
The
The city of Boston hopes to provide residents with safe entertainment during the COVID-19 pandemic. A free weekly self-driving movie series is held monthly throughout July. The screening will take place in the rear parking lot of Boston. The convention center and Parker Street parking lot at 121 Halleck St. near Wentworth Technical College. City officials said they will use LED screens visible from a distance during the day and night. The series will begin on July 8 and will be organized by the Boston Parks and Recreation Department and the Mayor's Office of Tourism, Sports and Entertainment. The Highland Street Foundation cooperates with the Age Strong Commission to provide support for the event. "We are honored to provide free, family-friendly entertainment to Boston citizens through the July Drive Movie series," Boston Mayor Marty Walsh said. "We thank the Highland Street Foundation for its support and the Boston Convention and Exhibition Center and Wentworth Institute of Technology for hosting. We hope these movie nights will provide Boston residents with a safe and fun summer vacation. It's suitable for all ages "The series will be held at BCEC on July 8th and July 15th, and will then be transferred to the Park Street car park for screening on July 22nd and July 29th. On July 15th, we will have a special on-site competition with the Age Strong Committee. Anyone who wants to participate must pre-register the vehicle through the RSVP on Eventbrite, which can be accessed by clicking this link. This is the current lineup of Boston's July driving movie series: Moana, July 8, at 6:00 pm at the Boston Convention and Exhibition Center (access via Cypher Street) July 15, TBD (Age Strong Matinee), morning 10 o'clock, at BCECFrozen II, 6 o'clock in the afternoon. 8:30 pm at BCEC Jurassic Park at BCEC at 6 pm on July 22 at 8:30 pm in Cocoa, at Pike Street parking lot (access via Harrek Street) to be determined July 29 at 6 pm on Parker Street Parking lot held at 8:30pm at Parker Street Parking LotHarriet parking in Pike Street parking lot
The
Boston —
The city of Boston hopes to provide residents with safe entertainment during the COVID-19 pandemic in July, and holds a weekly free car admission movie series throughout July.
Screenings will be held in the rear parking lot of the Boston Convention and Exhibition Center and the Park Street car park at 121 Harrick Street near Wentworth Technical College.
City officials said they will use LED screens visible from a distance during the day and night.
The series will begin on July 8 and will be organized by the Boston Parks and Recreation Department and the Mayor's Office of Tourism, Sports and Entertainment. The Highland Street Foundation cooperates with the Age Enhancement Committee to provide support for the event.
Boston Mayor Marty Walsh said: "We are honored to provide free, family-friendly entertainment to the Boston people through the July tax-free movie series. "We thank the Highland Street Foundation for its support, And thanks to the Boston Convention and Exhibition Center and Wentworth Technical College for hosting. We hope these movie nights will provide Boston residents with a safe and fun summer vacation. All ages. "
The series will be held at BCEC on July 8th and July 15th, and will then be transferred to the Park Street car park for screening on July 22nd and July 29th.
The series will provide dual functions on a specific Wednesday and will be screened on the Age Age Commission on July 15.
Anyone who wants to participate must pre-register the vehicle through RSVP on Eventbrite, which can be accessed by clicking this link.
This is the current line-up of the July Motor Show movie series in Boston:
July 8

Moana, at 6 pm at the Boston Convention and Exhibition Center (access via Cypher Street)
July 15
TBD (Age Strong Matinee) at BCEC at 10 am
Frozen II, 6 PM at BCEC
Jurassic Park, BCEC at 8:30pm
July 22
Cocoa, at 6 pm in Park Street parking lot (access via Harek Street)
To be determined, at Pike Street parking lot at 8:30 pm
July 29
Troll, at Pike Street parking lot at 6pm
Harriet, at Pike Street parking lot at 8:30 pm
Source link