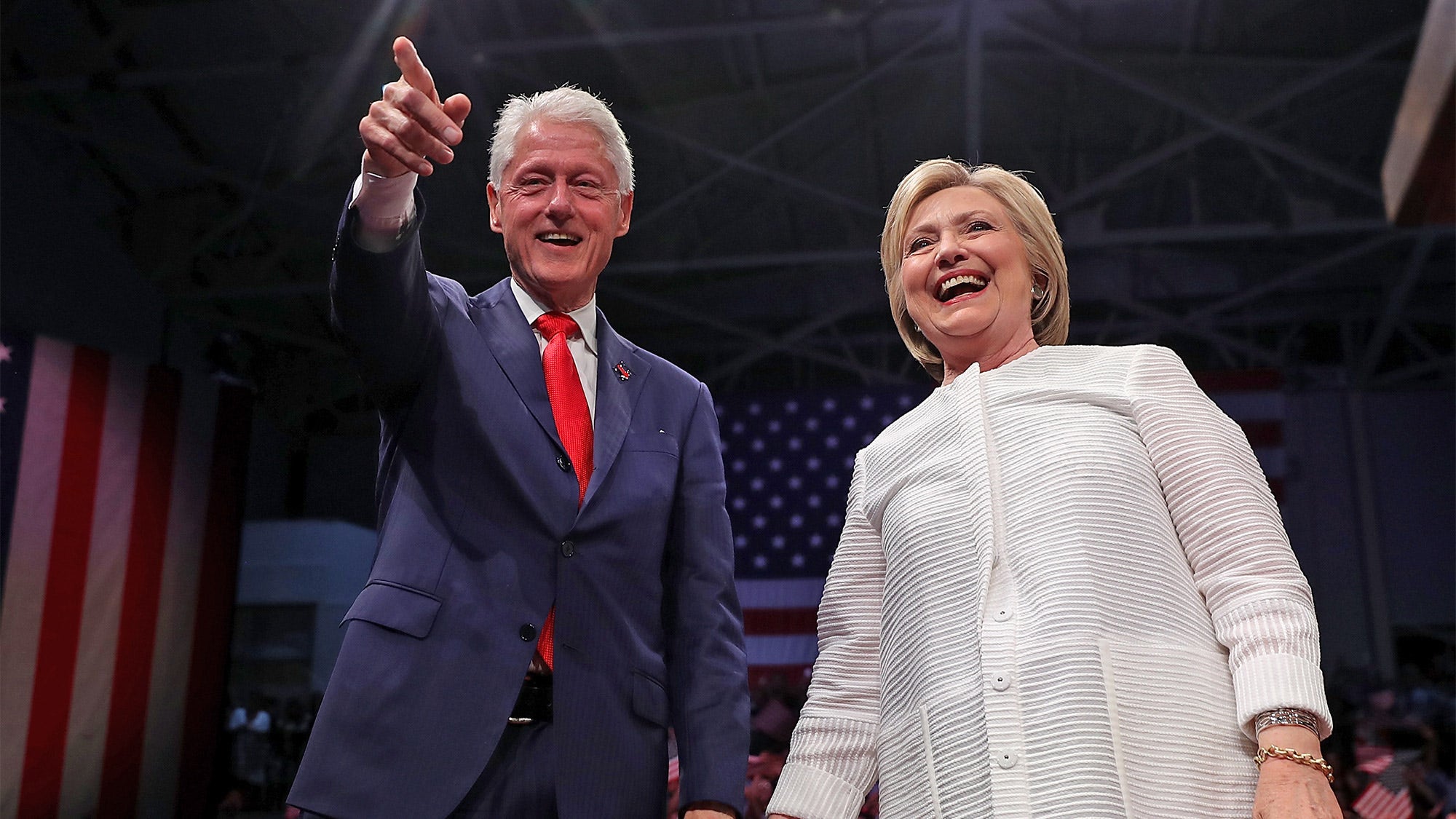 Both former President Bill Clinton and former Secretary of State Hillary Clinton reacted to the verdict in the Derek Chavin murder on Tuesday.
The former president stated that the jury was "to the right decision" and convicted Chauvin, a former Minneapolis police officer, for murder when George Floyd died in the city last May .
Clinton wrote in a statement on Twitter: "His tragic death and the evidence in the trial made us painfully show that we must recruit, train and hold law enforcement officials accountable to the communities they serve. Do it better." As we have seen in recent days, if we don't, it will continue to trouble the United States. "
;
Clinton added that "the color of a person's skin" is usually the decisive factor that determines how "almost every aspect of American life" treats them.
Obama: The "necessary steps" of DEREK CHAUVIN's culprit move toward progress, but "stand out from the crowd"
He wrote: "Although the sentence will not make George Floyd (George Floyd) back down, it can help us prevent more meaningless deaths and speed up our lives, freedom, dignity, respect and opportunity. Wait for the day to be treated equally on issues."
Derek Shaowen Trial: Former Minneapolis Police Department pleaded guilty to all charges against George Floyd's death
He said that this may be Freud's "lasting legacy."
The Democratic Party's 2016 presidential candidate Hillary Clinton said that Floyd's family and community were finally "responsible" for their murder in the murder case.
She wrote: "Blake's life is always and always important."
The Minneapolis jury ruled that Chauvin, 45, was guilty of three counts of second-degree intentional homicide, third-degree murder and second-degree intentional homicide.
Click here for the FOX News App
Floyd died on May 25, 2020, after Joffen knelt on his neck for more than 9 minutes during his arrest.
Source link