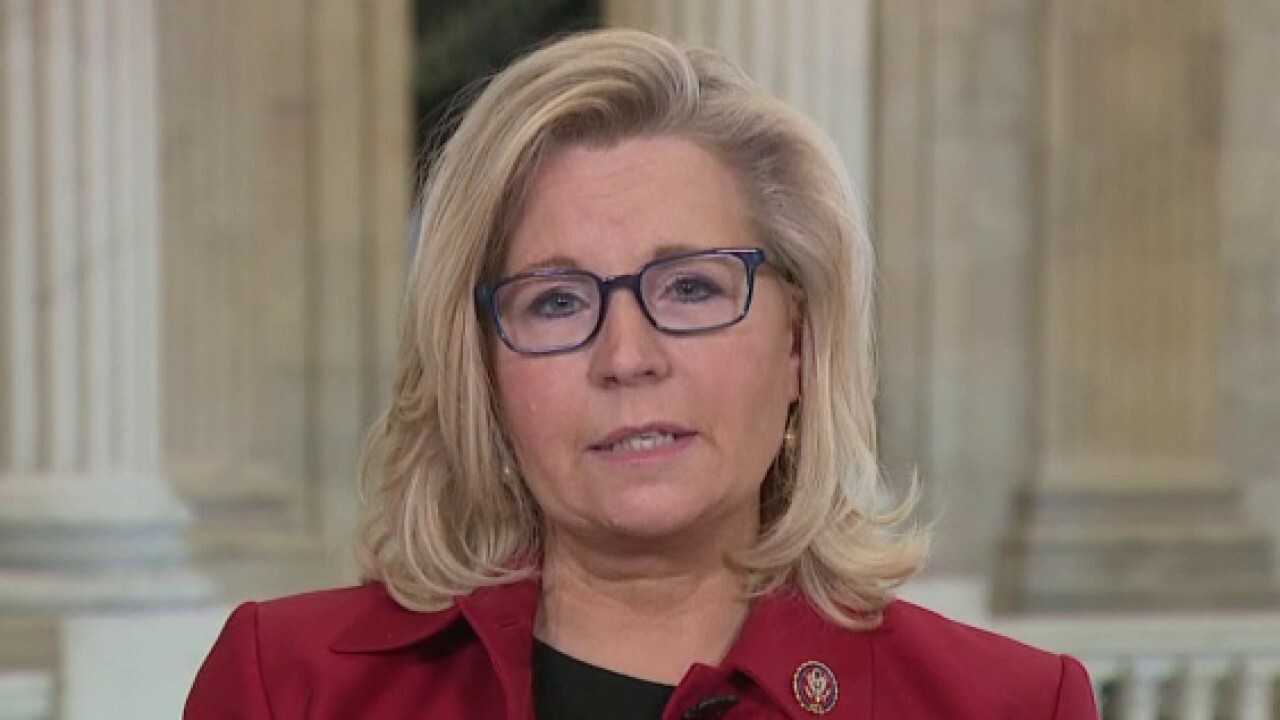 Rep. Andy Biggs, head of the House Freedom Caucus, told Fox News that after she publicly announced that she would vote to impeach President Trump, he called on Rep. Ritz Cheney ( R-Wyo.) Resign from leadership.
Biggs' comments seemed to expose early divisions within the Republican Party. The dividing line appears to be those who still see Trump as the leader of the party, and those who want to move on as soon as possible after the riots in the Capitol last week.
Cheney, chairman of the House Republican Conference, said she plans to support Democrats' efforts to impeach Trump. She issued a statement saying that the January 6th "riots caused injury, death and destruction in the most sacred place of our republic"
;.
McCONNELL supports the start of the implementation process: source
She accused Trump of inciting anger. She said that he "ignited the fire for the attack. Everything that followed was what he did."
Robert Roy Blunt tries to attack Trump again: "It won't happen"
Biggs told Fox News @ Night that Cheney did not use these remarks to represent the meeting and that she should resign.
He told the host Shannon Bream: "I don't think she should be chairman of the Republican Conference anymore." "The reality is that she has no Congress; she does not represent the ideals of the Republican Party."
He said he was not alone and believed that others would also come out to express their dissatisfaction with Cheney. He said that if she was an ordinary member, her comments might be ignored, but she was the third Republican in the House of Representatives.
Cheney's office did not immediately respond to Fox News's after-hours emails. Five Republicans in the House of Representatives said they would vote for impeachment.
Trump is about to become the only president in history to be impeached twice. The House of Representatives approved a resolution on Tuesday night urging Vice President Mike Pence to invoke the 25th Amendment to the Constitution to overthrow Trump by a cabinet vote, even though Pence has said he will not do so. .
Get the Fox News app
Cheney said in an earlier statement: "The President of the United States has never betrayed his position and his pledge to the Constitution."
Biggs said he voted against the resolution urging Penny to invoke the 25th amendment. In a statement, he said, "Individuals who committed crimes on the U.S. Capitol last week are only responsible for their acts of violence.
"However, the Democrats want to condemn President Trump's violent actions on the Capitol-years of efforts to overthrow and overthrow the 45th President of the United States. Their guerrilla party and malicious actions are shameful, and they only serve us The country is further divided and our constitution is shattered," he said.
The Associated Press contributed to this report
Source link