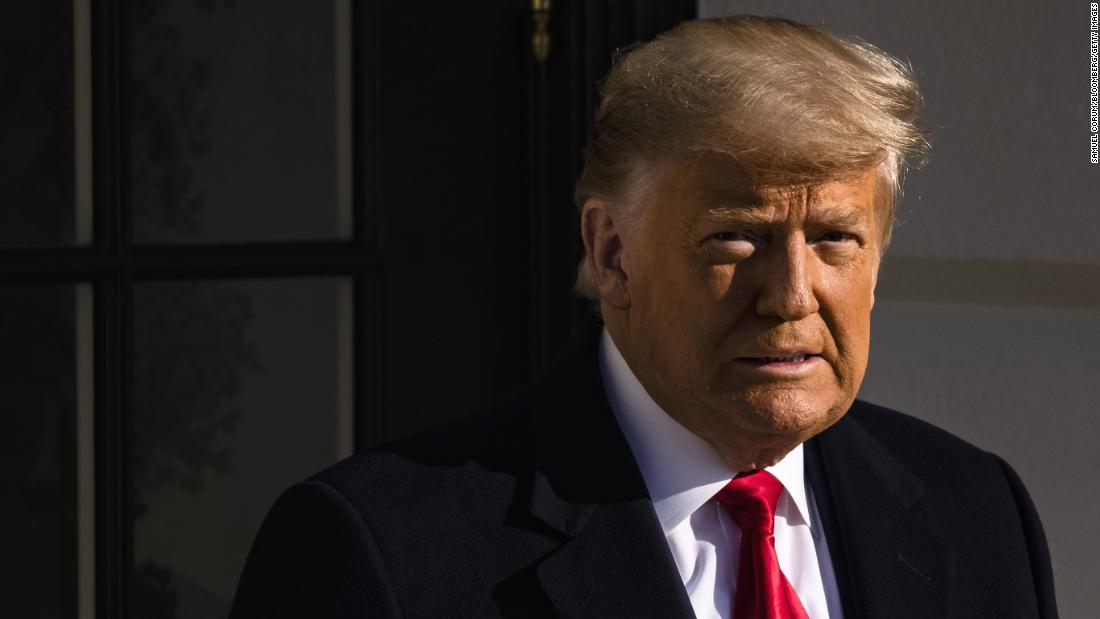 In the past week, USA Today and Suffolk University (Suffolk U) conducted a survey of 1,000 Trump voters identified in the 2020 poll. The result reiterated that Donald Trump's big lie has now become part of the cornerstone of the Republican Party. Riot denialism, such as:
Susan Page of USA Today wrote on Sunday: "Most Trump voters accept the series of incidents that took place on January 6th, which have been debunked by independent fact investigators and law enforcement agencies. "In order to describe what happened during the attack on the Capitol, 58% of Trump voters called it "mainly an anti-fas-style attack involving only a few Trump supporters."
; This is more than double the 28% who called it "a gathering of Trump supporters, some of which attacked the Capitol." Four percent called it "President Trump initiated Attempted coup. ""
Trump sometimes tells the public not to trust their eyes and ears-some of his fans apparently agreed. The MAGA Day of Terror in the Capitol has been washed away by Trump's base. Page wrote: "Only 4% said that impeachment of the trial reduced their support for Trump; 42% said it made them more support Trump." Said that this does not affect their support."
The big lie, Trump won the election, and Biden "stole" it, mainly because some people are willing to believe it, because the constellation of Trump's propaganda source pumped out dishonest information to prop its diet. However, it is important to see how to continue cleaning and repeating big lies on respectable TV shows.
Matt Negrin, a long-time critic of public affairs, called out the ABC's reservation on Rep. Steve Scalise on Sunday: "He got 10 minutes Talk time and lie again," Negril wrote. "These networks are actively helping Republicans spread this lie."
Negril also pointed out that in other online TV programs in recent weeks, legislators who rejected elections have also been welcomed, and said: "The only Sunday program that did not book these big scammers is'CTU'."
The ABC representative will say that Scalise has been challenged time and time again by the host Jon Karl. They said that the audience would see how Scalise avoided problems and how Karl held him accountable. They would say that Monday's "GMA" is accepting an exclusive interview with the policeman defending the Capitol on 1/6. They would say that all of this is part of the mission of the news media. But when democracy is about to come, are these defensive measures convincing to you?
The new "reason for loss"
>>Garry Kasparov's response to Negrin: "It's like selling bleach to aerialists as a miracle cure, but it's more dangerous." He said: " Denying that the integrity of the 2020 election is the new cause of loss", "If the media takes root, the media will take part of the responsibility."
CNN's Jim Sciutto pointed out: "In some way, acknowledging the truth of today-January 6th and the general election-has become an anomaly outside the GOP and other organizations."
>>Agree or disagree? Jared Holt, a right-wing observer, said: "The biggest threat of misinformation and false information is domestic. It is currently led by a political party leader. Every day, the media has passed decades of malicious pressure. Put pressure on'bilateralism'." Write…
"Classic Information Chaos Movement"
Researcher Kate Starbird wrote on Sunday: "The "big lie" (claiming mass voter fraud in the 2020 elections) has multiple characteristics of the classic Disinfo movement, including: designed to arouse suspicion (Instead of believing in a single explanation), promote multiple (even contradictory narratives) and undermine the function of democracy.
"This is not to find a coherent narrative," Starbird wrote. "This was created by throwing voter fraudulent spaghetti onto the wall. And, not surprisingly, the next step is to apply these same false and misleading narratives to future voter suppression, making it difficult for people next time. Vote." Zach Wolf of CNN recently wrote about…
The story of two Republicans
Lara Trump said in "Jeanine last Saturday night that her father-in-law is the leader of the Republican Party. He is indeed the one everyone will continue to ask for help to help them cross the line-whether we are talking 2022 or later."
On Sunday morning, on "Meet the Media," Chuck Todd asked Congressman Will Hurd: "What role should former President Trump play in the future of the Republican Party? Or shouldn't he play? Role?" Hurd said, "I think very little or not at all."
Another takeaway of the new poll is…
The aforementioned Susan Page said: "In the October 2016 "USA Today"/Suffolk poll, 58% of Trump voters said that Fox is their most trustworthy News sources. In the new polls, this number has dropped to 34%. "The trust of two relatively new media that have earned their reputation by advocating Trump has risen. Newsmax is the most trusted among 17% of Trump voters, followed by 9%."
>>This is what David Paleologos of Suffolk said: These findings may reflect "a huge change in the landscape of conservative trusted news sources…"