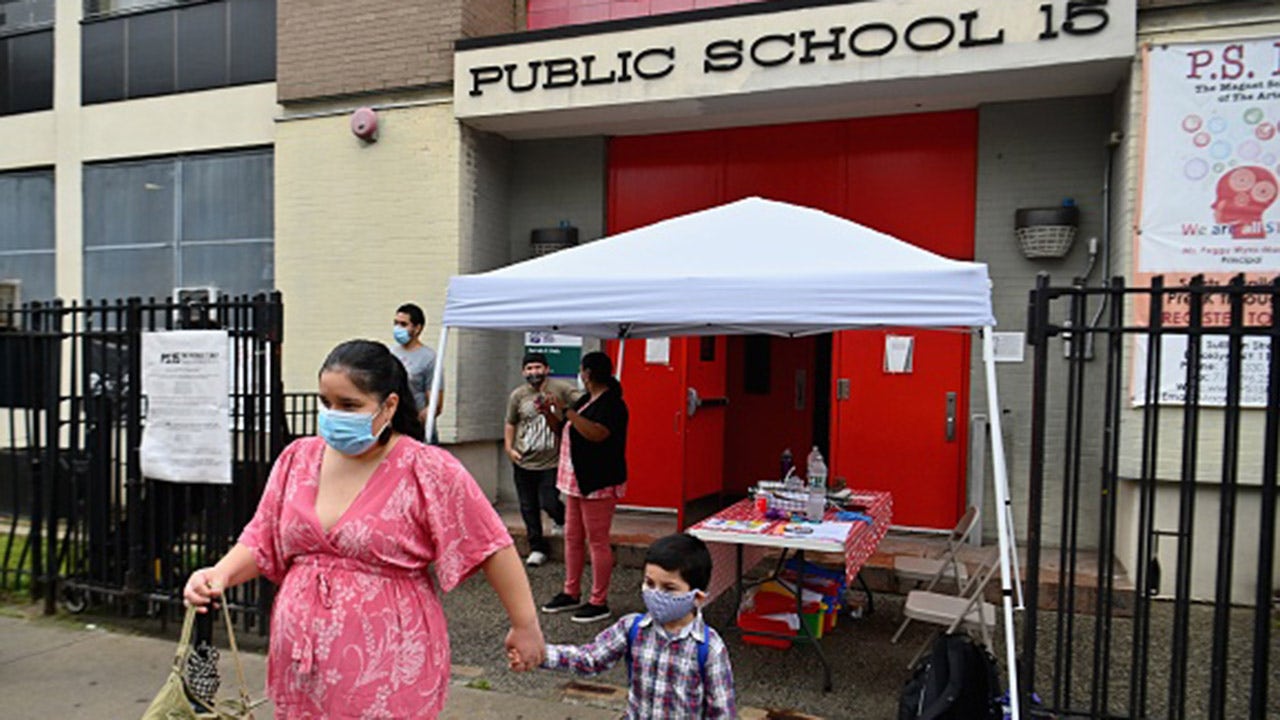 President Biden announced a new effort on Tuesday to vaccinate educators and childcare workers to expedite the safe reopening of schools.
The President instructed all states in the United States to give priority to educators in their vaccination work. This is a decision made by some people themselves.
Biden said: "My challenge to all states, territories and the District of Columbia is that we hope that every educator, school staff, child care worker will get at least one shot by the end of March."
To assist in this work, starting next week, the Federal Pharmacy Program will give priority to the K vaccinations through 12th grade educators and staff. During March, these people will be able to register and receive injections at a nearby pharmacy.
By the end of May, all adults in the United States can use the COVID-1

9 vaccine BIDEN said
Biden's goal is to reopen the majority of K's seats through eight schools before the end of the first 100 days in office. He reiterated on Tuesday that he believes schools can be reopened without a vaccinated labor force, but he acknowledged that there is anxiety between parents and educators.
The president also urged the senators to approve the "American Rescue Plan," which contains approximately $130 billion to help reopen schools safely.
The president said: "At present, a whole generation of young people are on the verge of studying or retreating for a year or more."
He added: "Despite optimism, without new resources, all our efforts will shrink." "We need the resources in the U.S. rescue plan, and we urgently need it."
Click here for the FOX News App
Biden also announced on Tuesday that Merck and Johnson & Johnson will cooperate to produce the latter's vaccine, which will help give the United States enough doses to vaccinate all American adults by the end of May.
The President also warned that in the fight against the virus, things could still become "worse" again, especially with the spread of new variants.
Biden said: "We are making progress from the chaos of inheritance, and we are moving in the right direction." "But I must be honest with you, this fight is not over yet."
Source link