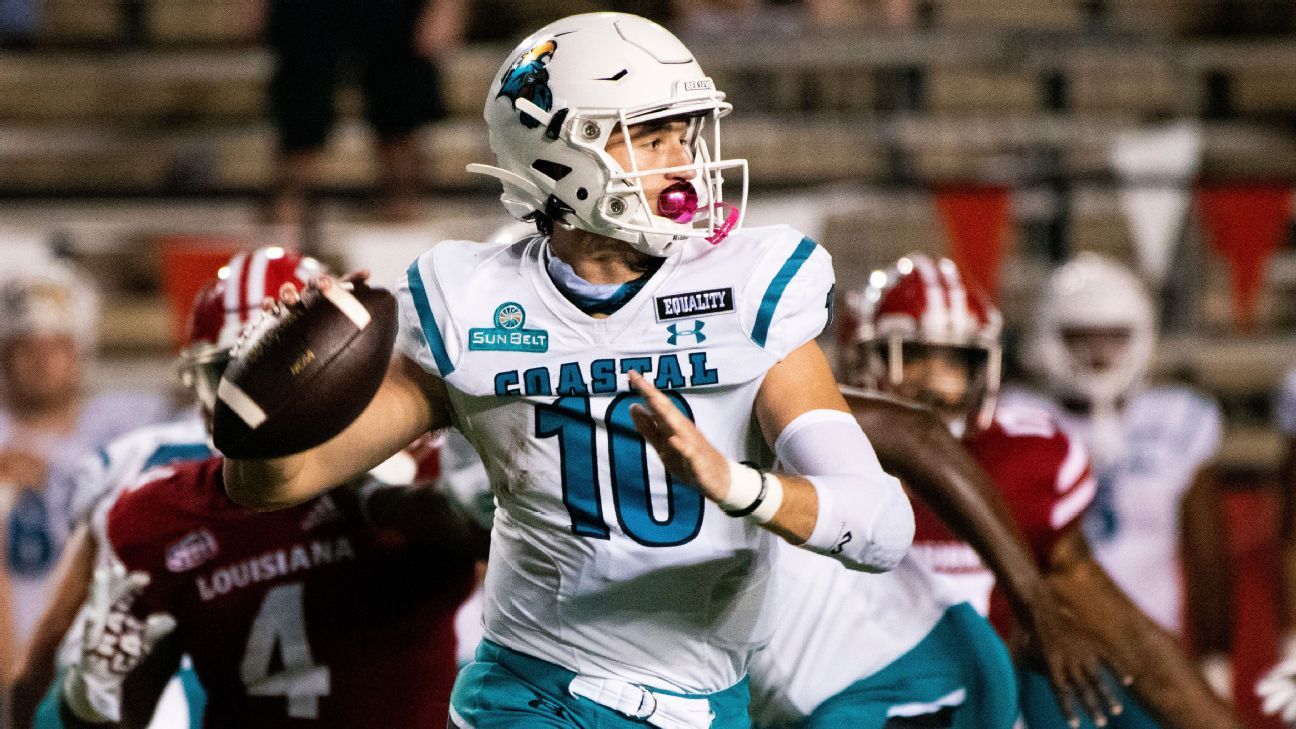 Troy's football match against the 15th Coastal Carolina in Troy, Alabama on Saturday was postponed due to a combination of aggressive COVID-19 testing and injuries to specific location groups in the Troy program.
Troy, the Carolina Coastal Region (Camera) and the Sun Belt Conference are working together to reschedule the game.
Troy Athletic Director Brent Jones said: "Although postponing the game is never an easy decision, in this case, it is the right approach, because the health and well-being of our students and athletes is of paramount importance." "I want to thank and thank Sun Belt Conference employees and officials in the coastal area of ​​Carolina for their joint efforts and efforts to make this difficult decision. If I do not thank our awesome medical professionals and sports trainers, I will I am very grateful for their expertise in guiding us through unprecedented times."
;
Although Troy has yet to have a large number of players who have tested positive for COVID-19, a combination of COVID problems and injuries will prevent a location team from providing enough players for the Carolina Coastal game.
The teams do not have any mutual open weeks. The Troy vs. Alabama match originally scheduled for October 3 was postponed to December 12 because of concerns about COVID-19 in South Alabama.
The coastal area of ​​Carolina has won the highest AP voting ranking among Sun Belt teams, and its goal is to become the first league team to start a season 8-0. The next time the Couriers is scheduled to play against Appalachia on November 21.
Troy lost 4-3 in Georgia Southern last week. The next time they are set to play against Central Tennessee on November 21st.
Source link