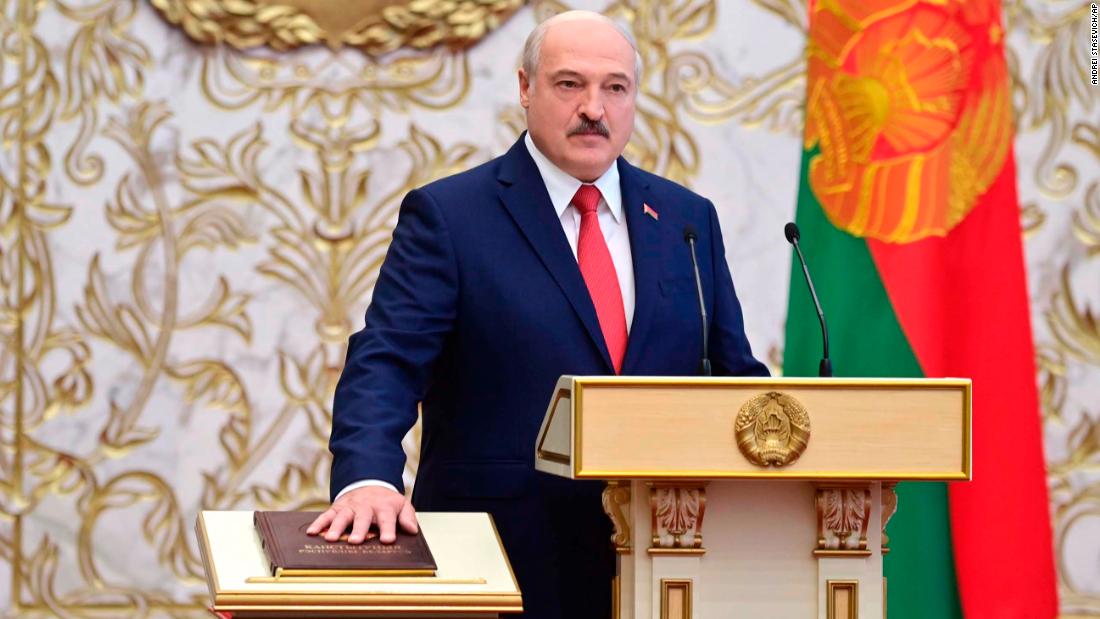 After the controversial August 9th general election, the award ceremony accelerated the EU's plan to boycott Lukashenko because the European Parliament had earlier decided not to recognize the senior leader because his presidency will end in November.
The 27 countries of the European Union said in a statement: "The so-called'inauguration'… and the new mandate declared by Alexander Lukashenko lacks any democratic legitimacy."
"Since the election, this kind of'inauguration' has directly contradicted the wishes of the majority of the Belarusian population. This has been demonstrated in countless, unprecedented peaceful protests and will only further deepen the political crisis in Belarus."
;
The European Union is a large financial contributor to Belarus. It also stated that it is "reviewing relations with the country", which means that the group will seek to cut off direct funding to the Lukashenko government and use it for aid groups and hospitals instead. .
Before the election, the European Union pledged to spend 135 million euros on projects in Belarus and pledged 53 million euros to fight the COVID-19 pandemic.
Opposition leader Svetlana Tikhanovskaya (Svetlana Tikhanovskaya) discussed with the EU foreign minister in Brussels on Monday how to bypass the state administration to support doctors and hospitals.
She told reporters that he said: "I ask Europe not to support the regime financially. All the money Mr. Lukashenko can now get will not go to support the Belarusian people, but will go to carry out those repressions."
Source link