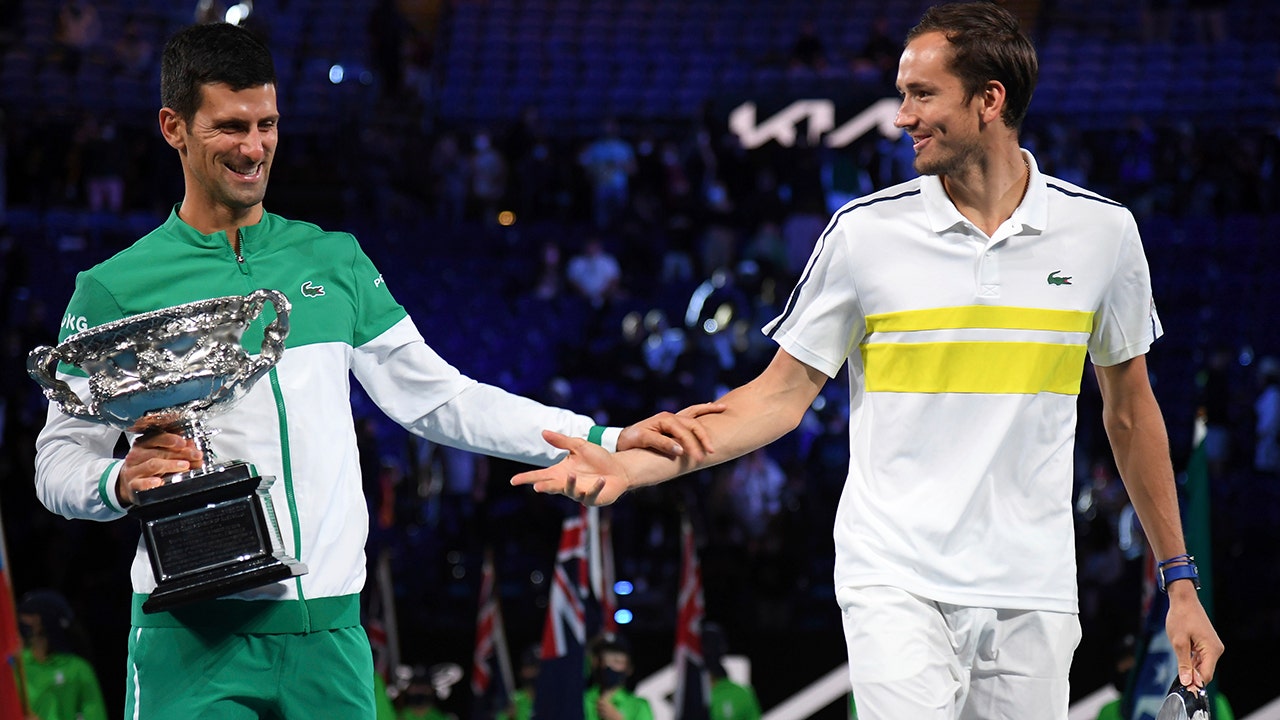 On Sunday, at the Australian Open, fans seemed to be vocal for mentioning the coronavirus vaccine in the men's final trophy display.
The boos came after Australian Tennis Chairman Jayne Hrdlicka said in a speech that the global vaccine work is a "huge loss and extraordinary sacrifice for all", a sign of optimism.
She continued: "With the popularity of vaccines in many countries/regions of the world, now is an era of optimism and hope."
Djokovic wins Medvedev's 18th SLAM title in the Australian Open final
According to reports, after Helderica thanked the Victorian government, other boos sounded. The Victorian government last week ordered residents to quickly lock in for five days during the outbreak. Hrdlicka finally stopped speaking and said to the crowd: "When you are done."
;
Deputy Prime Minister Michael McCormack called the crowd's behavior "disgusting" on Monday
According to the BBC report, he told reporters: "I don't like peeing at any event, and certainly don't like peeing at any sporting event." "This vaccine will restore our country to before Covid Normal level."
Others screamed the behavior of the masses on social media.
MetroUK tennis reporter George Belshaw wrote: "That was really an uncomfortable speech. When it comes to the introduction of the coronavirus vaccine, people are booing. Bunks."
Sports reporter James Gray replied: "I can't believe what I just saw. The last group of people at the Australian Open are bragging about the Covey vaccine. #AusOpen."
Osaka won the fourth place slime title at the Australian Open
Another user wrote: "The crowd is shameful… the worst I have ever seen. Shouting at the rally, booing twice at the trophy award ceremony. Even Medvedev had to tell them that Shut up for a moment," another user wrote.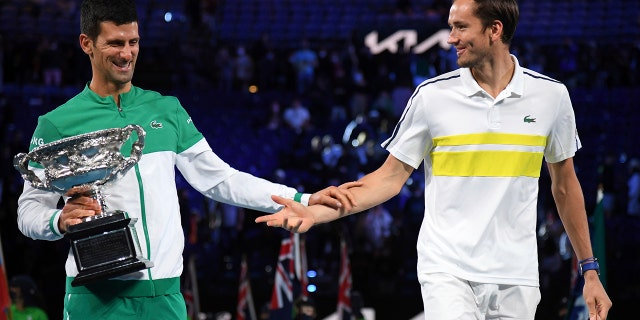 The booing happened when Novak Djokovic defeated Daniil Medvedev 7-5, 6-2, 6-2 on Sunday to win his ninth Australian Open title and 18th full man. After the championship. The fourth seed Medvedev (Medvedev) tried to win his first Grand Slam title.
Click here for the FOX News App
The broadcaster reported that at the same time, Australia began the first phase of its vaccine program on Monday. On Saturday, groups of anti-vaccination demonstrators marched in Australian cities to protest its launch.