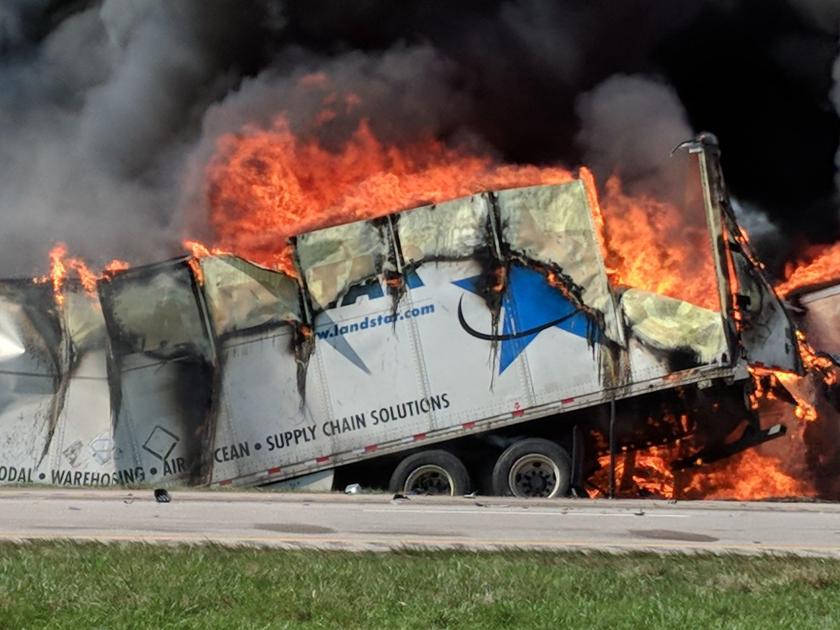 At least four people were killed in three collisions on Sunday between Lincoln and York on Interstate 80.
The clashes closed the I-80 eastward for a while and when it re-opened, traffic was almost silent to Nebraska 511.
It was a bad day on I-80 between Lincoln and York with several deadly clashes.

There were crashes on Milestones 381, 378, and 367. The NSP helicopter landed on Interstate assisting with Milestone Marker 367.

Please be careful on the roads and always strap on. pic.twitter.com/2LctYVmWPg

̵

1; NEStatePatrol (@NEStatePatrol) May 6, 2018
"It was a bad day on I-80 between Lincoln and York with multiple deaths" State Patrol tweeted. The crashes occurred within 14 miles of each other, after the patrol.
The crashes were at mile markers 367, 378 and 381, which placed them near the Beaver Crossing, Seward and Milford exits, respectively.
The NSP helicopter landed on the Interstate to help with mile marker 367.
Four people were killed in an accident just before 8 am, Seward County Sheriff Joe Yocum said. A fifth person was taken by medical helicopter to the Bryan West Medical Center in Lincoln.
Yocum said that a westbound vehicle exited the interstate and hit a vehicle eastbound near the Milford Rest Area. Four occupants of the westbound vehicle were killed and the driver of the vehicle traveling east was taken to the hospital.
The names of those involved in the crash are withheld until the family's announcement, Yocum said. A State Patrol spokesman said he still collects information about the other accidents.