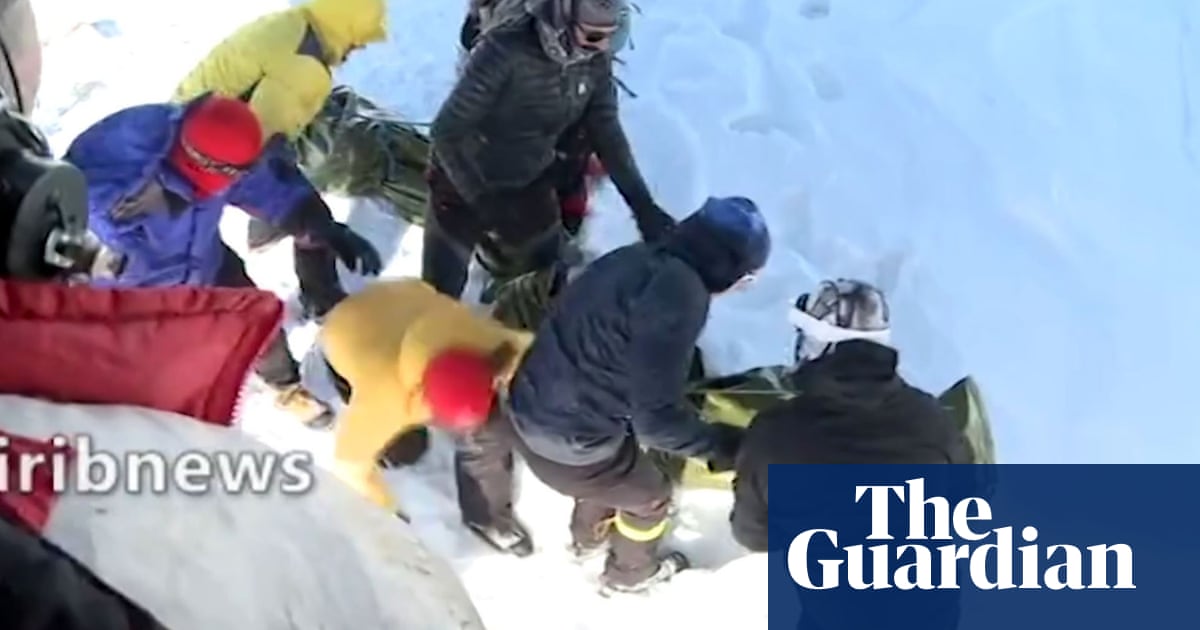 State media reported on Saturday that after a snowstorm triggered an avalanche in the mountains north of Tehran, the Iranian capital, at least 10 climbers had died and many more were missing.
State TV said that since last Friday, several climbers have been missing, two people have been reported dead, and the number of missing persons has reportedly increased due to family contact with the authorities.
The head of emergency operations of the Iranian Red Crescent Society, Mehdi Valipour, quoted the national broadcaster IRIB as saying that nine people died on the mountain and one died in the hospital after being rescued.
Valipour said earlier that at least seven climbers were missing on three popular trails.
The search has been abandoned because it is over on Saturday night, but will resume on Sunday morning.
A member of the Red Crescent Society team said that bad weather and snow complicate the rescue mission.
The state television broadcasted a helicopter rescue operation, which was taken on the Tochal and Kolakchal peaks overlooking Tehran's Alberz Mountains. It shows members of the Red Crescent Society carrying corpses on stretchers along the snow-capped mountainside.
Tehran is located at the foot of the Alborz mountain range, which has multiple ski resorts and the highest peak is 5,671m (18,606 feet).
The semi-official ISNA news agency reported that heavy snow and high winds have caused chaos in several areas of Iran. Maritime authorities are searching for seven crew members of an Iranian transport ship that capsized in Gulf waters last Friday.
"We are looking for missing persons by mobilizing all our facilities and troops, and notifying passing ships and naval search and rescue centers in Oman, United Arab Emirates and Pakistan," said Esmail Makkiza, deputy head of the Iranian regional maritime agency. De (Esmail Makkizadeh) quoted ISNA as saying.
Source link