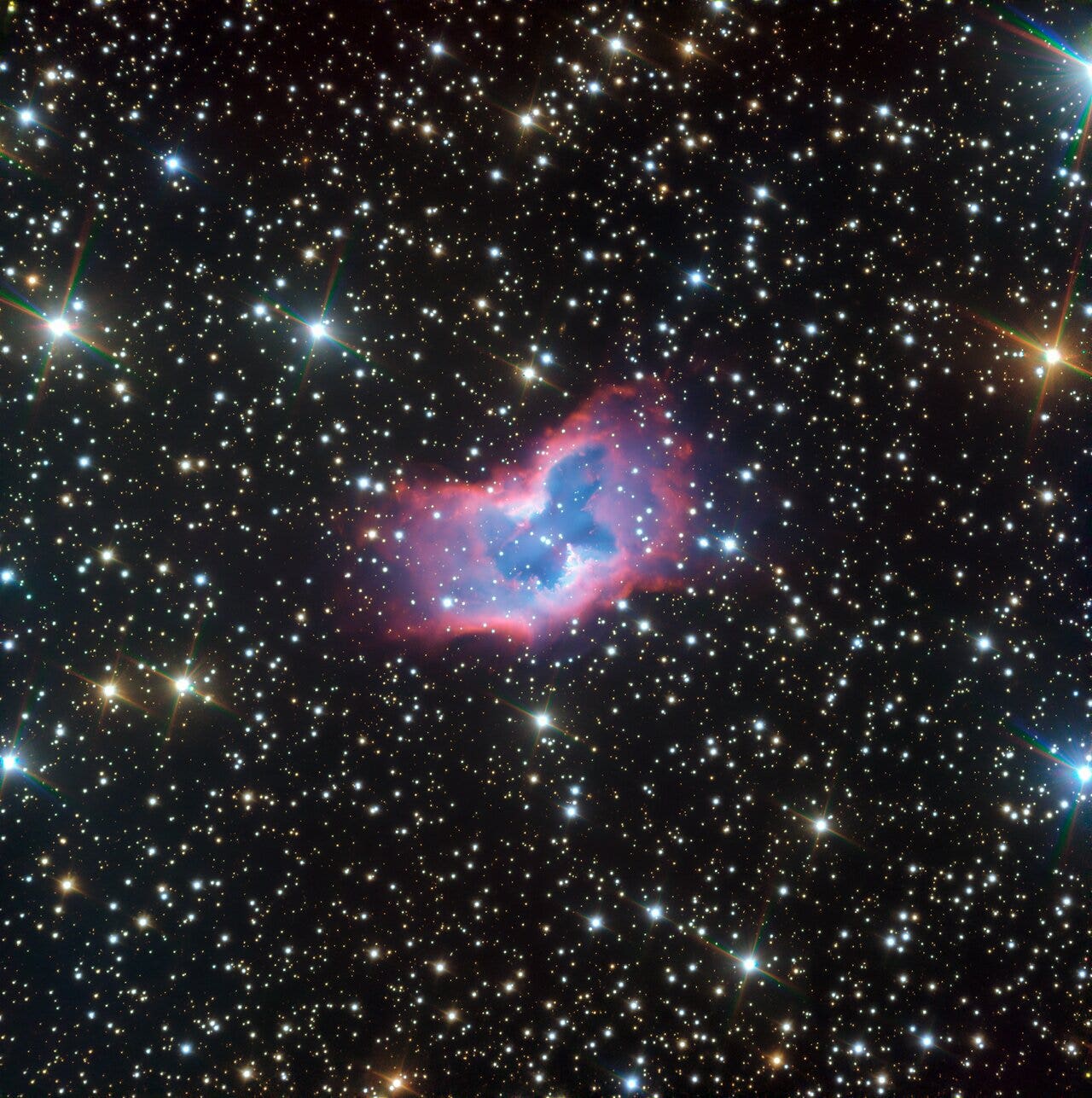 Astronomers found a "butterfly" in deep space.
In the southern constellation of The Sails, a bubble called NGC 2899 was found between 3000 and 6500 light years. The researchers wrote in a report on the European Southern Observatory's website that it has two central stars, which astronomers believe may give it an "almost symmetrical appearance."
ESO researchers wrote: "It seems to float and flutter in the sky."
ESO added that images of NGC 2899 have never been captured in such detail before, because "the faint outer edge of the planetary nebula glows on the background stars" can be seen.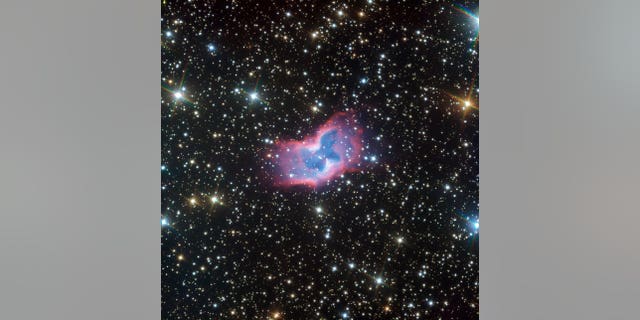 Experts say that universality may be 1.2B years higher than before
ESO's very large telescope discovered NGC 2899. Astronomers can use the FORS instrument on UT1 (including one of VLT's four telescopes) to take images of NGC 2899.
A large amount of gas extends from its center for nearly two light years. Given the brightness of the bubbles in the picture, the gas is extremely hot, burning at 10,000 degrees Fahrenheit with the aid of radiation from the nebula star.
One light-year measuring distance in space is equivalent to nearly 6 trillion miles.
Space telescope telescope in deep space points "feather spiral" galaxy
NGC 2899 is not the only "butterfly" structure found in space in recent memory. In March 2019, NASA's Spitzer Space Telescope discovered that Westerhout 40 (W40) is 1,400 light years away from the sun.
Get the Fox News app
Source link